Board-certified Cardiologist and Bestselling Author Releases Book to Help Prevent Heart Disease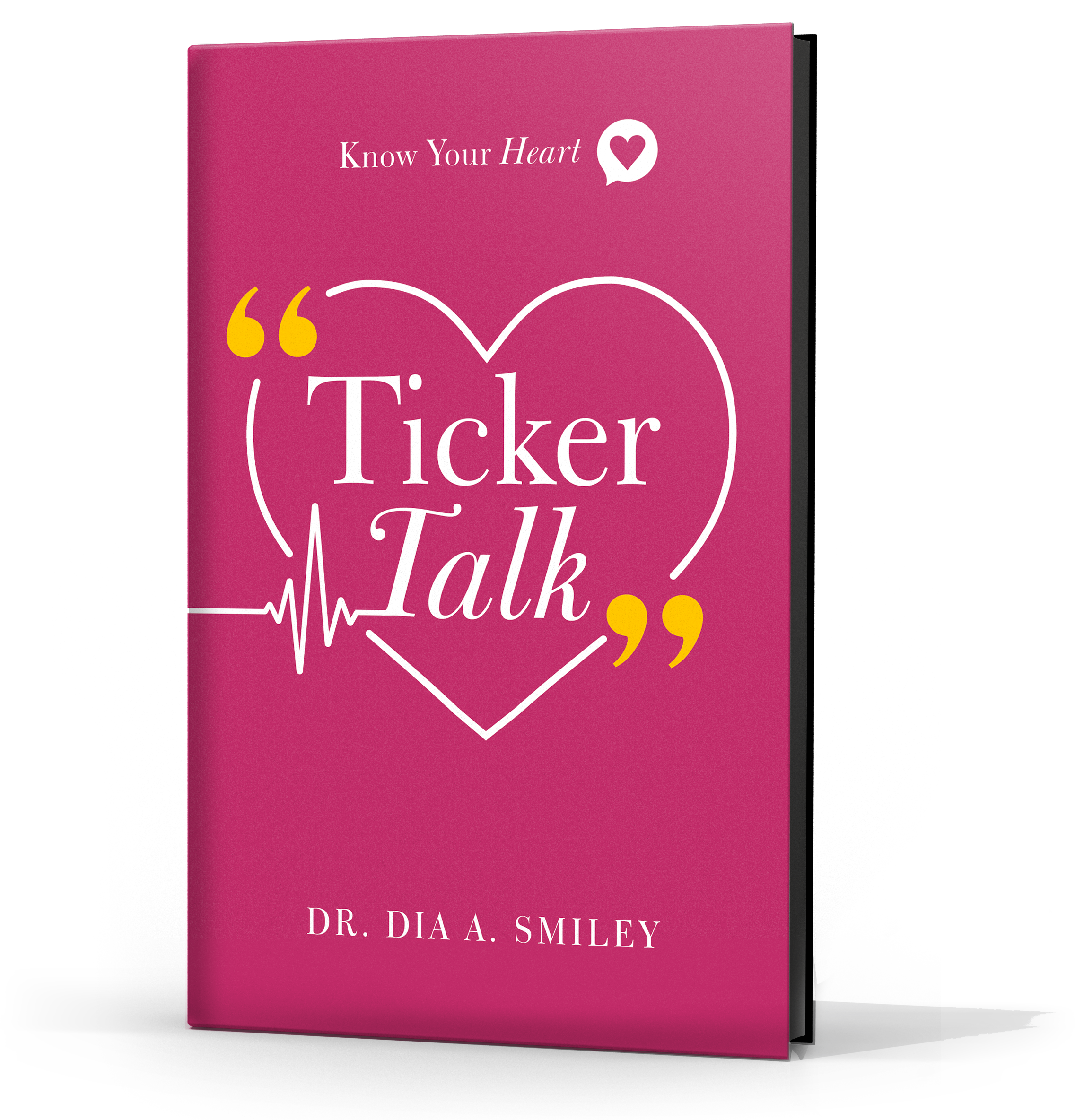 The heart is one of the most important organs in the body, yet many people know surprisingly little about it. That lack of information has led to cardiovascular diseases being the number one killer in both men and women. To help both genders take ownership over their heart, improve their health, and perhaps even save lives, Dr. Dia A. Smiley has released Ticker Talk: Know Your Heart.
ATLANTA, GA – April 6, 2020 – In Ticker Talk, bestselling author, internist, and cardiologist, Dr. Dia, doles out sage advice that will provide readers with facts on treatment and prevention, the vital signs on how to catch the chest pain that could lead to them or a loved one having a heart attack, how to help a friend quit smoking, and much more. This educational book will serve as an invaluable resource for readers to gain the knowledge needed to avoid or reverse health risks in order to live a healthy and long life.
"More than 15 million Americans have coronary artery disease. It is estimated that approximately every 42 seconds, an American will suffer from a heart attack. Heart attacks, along with strokes, remain the number-one cause of death worldwide in both women and men. As a physician, I attest that we still do not know many things in cardiology or medicine, but there is great hope. There is hope for reversing the risks and improving survival," says Dr. Dia.
The topics covered in Ticker Talk such as modifying your diet, getting sufficient exercise, knowing your family history, and decreasing stress will provide readers with the credible, fact-based information they need to prevent the risk factors, especially the modifiable ones, associated with these conditions. Dr. Dia's sage wisdom about getting regular check-ups, knowing your numbers, identifying hypertension, differentiating between good and bad cholesterol, and much more will equip readers with the insight to protect their heart and health.
Dr. Dia Smiley is a board-certified internist and cardiologist, author, and speaker. She obtained her Doctor of Osteopathic Medicine from the Ohio University College of Osteopathic Medicine in 2008. After a research fellowship at Brigham and Women's Hospital/Harvard Medical School, she returned to Ohio for her residency in Internal Medicine and fellowship in Adult Cardiology at the University of Cincinnati. She also pursued an Advanced Cardiac Imaging Fellowship at Yale-New Haven Hospital.
Published by Purposely Created Publishing, Ticker Talk: Know Your Heart is now available for purchase at www.DrDiaSmiley.com.
Media Contact
Company Name: Purposely Created Publishing Group
Contact Person: Shani McIlwain
Email: Send Email
Phone: (888) 949-6228
Country: United States
Website: www.publishyourgift.com