Universality and Simplicity Are the Marking Features of Lil Wicked's Music That The World Enjoys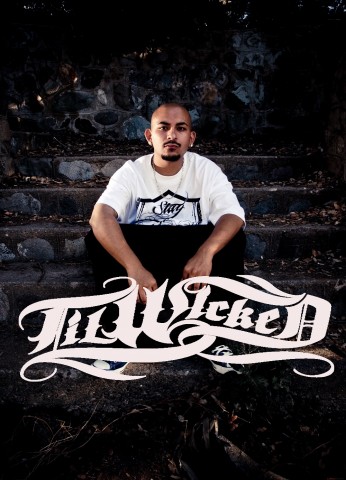 Music has a universal appeal without any set boundaries or parameters with an ability to attract people from across the world. It is this music that Lil Wicked is creating for his fans who love his style and the way he has set the standards. This American rapper of Mexican descent creates music that hooks and inspires people to never stop dreaming whatever setbacks they have to face in life.
He had come up with his debut album "Enter at our Risk" in 2017 which was quite a success. He is about to come up with a new album "Legend" featuring artists Tayf3rd, $tupid Young, and a couple of Westcoast Legends.
Lil Wicked started his career in the musical world as an independent artist as he does not want to hamper the opportunity to pen his career path and create social awareness. He was deeply influenced by the West Coast rap especially California hip-hop staples, Tupac, Snoop Dogg, Dr. Dre, and Eazy E beside others. Highly motivated by the style and success of these singers, he started writing his music to express himself and about the things happening in his family and society.
He was never keen to give a commercial touch to his music as he believes in creating music that tells a story about the struggles of the people and with which they can relate themselves.
A new album which he intends to release this summer is "Lost Tapes Volume 1" which is a collection of unreleased songs that he has done over the years.
Brought up in Santa Ana, CA he feels fortunate to recognize his penchant for music at an early age which helped him to keep away from his surroundings and exert his individuality. His musical journey had been smooth as his fans accepted him resulting in million streams in all digital platforms. And the best part of his musical rendezvous is that it is just his beginning as he is a lot more on his plate.
And as the trend is towards singles so he wants to flow with it. He says that his latest debut album is self-explanatory which could leave his fans hooked.
He is very thankful to his fans for their unconditional support and love. He feels that they are the ones who motivate him to keep going and which induces him to make them also part of his songs. He further advises youths to never stop dreaming about any condition and circumstances. He hopes that his music continues to inspire today's generations, and even in the odd circumstances there should not be a dearth of motivation in them.
To catch up with Lil Wicked visit his website.
Media Contact
Company Name: No Way Out Inc.
Contact Person: Jesse Bustos
Email: Send Email
Phone: 949-353-3085
Country: United States
Website: www.lilwickedmusic.com