'The Best Book about Habits for Success' Reveals the Way to Success & Happiness in the New Millennium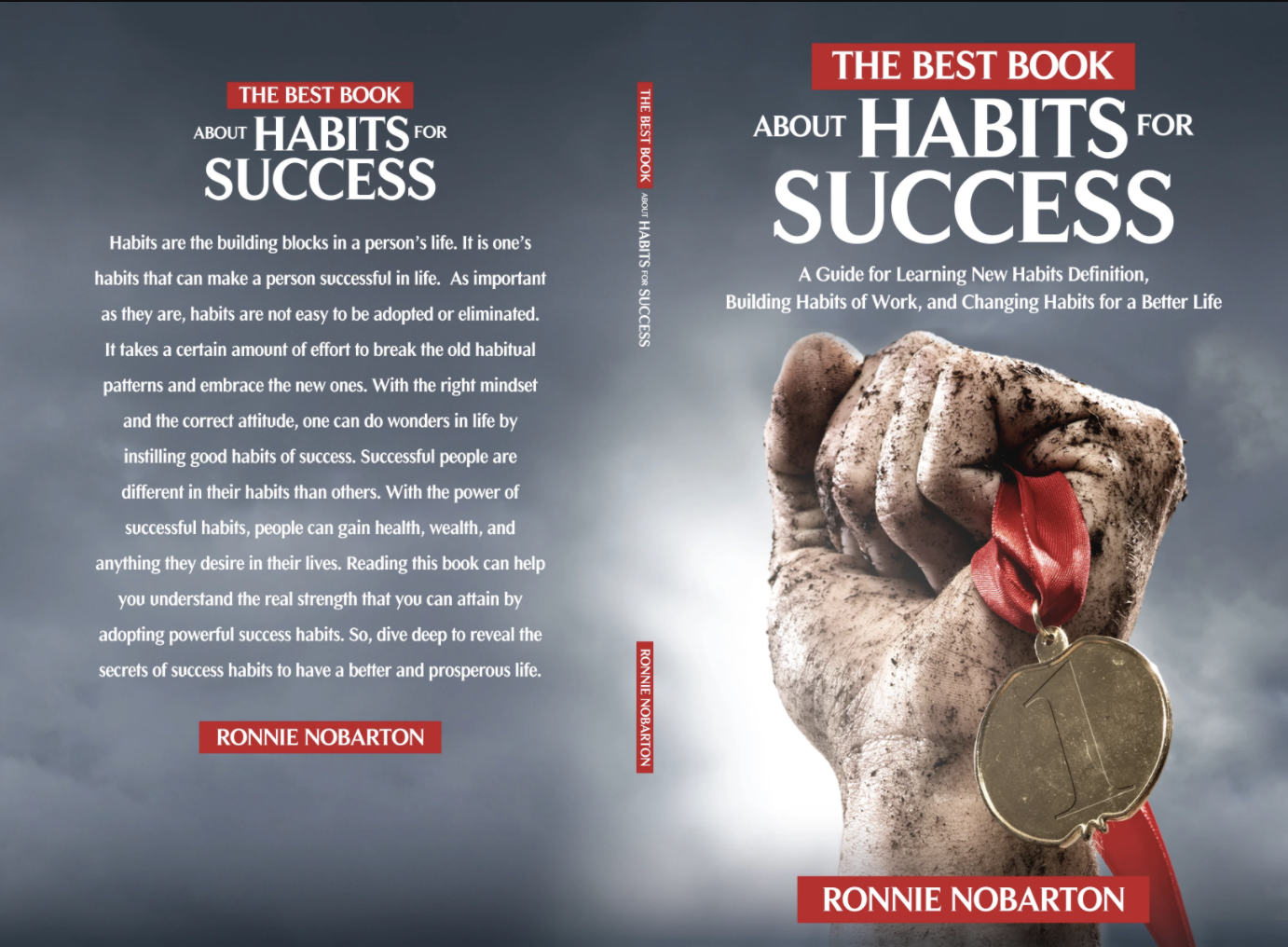 Los Angeles, CA – May 8, 2020 – More than anything, man is a creature of habit. With this fact known to most people, it is still difficult to escape from the stronghold of bad habits. Can anyone ever inculcate good, success oriented habits? An affirmative answer comes from a new book by psychologist Ronnie Nobarton, "The Best Book about Habits for Success: A Guide for Learning New Habits Definition, Building Habits of Work, and Changing Habits for a Better Life".
'The Best Book about Habits for Success' aims to educate, inspire and motivate everyone to build those positive habits that are known to lead to success. Everyone desires high performing lives and careers. Can it be achieved by changing habits? How does one achieve success in the long run, regardless of our age, gender, genetics or the environment?
Guided by years of personal research by the author, the book explores the psychology of habits, and presents easy methods for setting priorities and developing the habit of persistence, the organized, habit, the time block habit, the habit of continuous learning and more. Also included are methods to set goals, such as the ABCDE technique. Reader will also develop insights into the nature and components of success.
"For thousands of years, positive habits have been the predictors of greatness. Indeed, habits dictate 95% of attitude of a person. I have devoted years to figuring out what these positive habits are, and the results are presented in this book. Read, adopt and transform your life with these great habits!" says Ronnie Nobarton.
"This is a special book which will change how you approach your day and live your life," says a reader review.
By changing their daily habits, readers will witness the changes they have always wanted to see in themselves, with skills and motivation to do more, become better leaders, learn new skills faster and increase their sense of happiness and trust.
'The Best Book about Habits for Success' is available in Kindle edition from Amazon.
About
Ronnie Nobarton is a psychologist specializing in neurolinguistics and manipulation, with a particular interest in studying how social media influences modern society, from the way people view themselves and the world, to the way we work and network. He studied his PsyD in Clinical Psychology at California Lutheran University, where he later went on to lecture. He now lives in Los Angeles with his wife and four children.
For more information, please visit: www.ronnienobarton.com
Media Contact
Contact Person: Ronnie Nobarton
Email: Send Email
Address:1640 5th St, Santa Monica
City: Los Angeles
State: CA 90401
Country: United States
Website: https://www.ronnienobarton.com/