Not to fit into boxes is something that Srene expresses with his eclectic music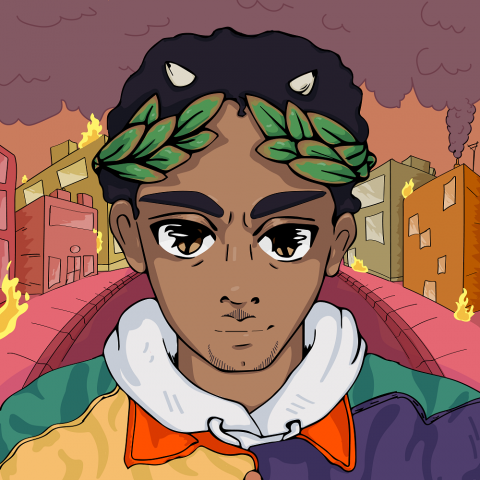 Talk about starting with a blast, Srene (Marquee Peters) is going to leave everyone behind, as he has already gained 1 Million streams, and over 100 Thousand monthly listeners, on his first 5 singles. Srene doesn't plan to go back after reaching his newfound success, and he continues to make amazing music for his listeners. The 20-year-old, Salamanca, New York native, amazed everybody with his innate ability to create music in a variety of genres. Be it Indie, Pop, Neo-soul, or Rap, there seem to be no limitations to his creativity.
With his amazing music, Srene has taken over the internet by storm and has gained mass popularity. This further motived him to move a step forward with his debut album release named "Social Disconnect", which is scheduled to be out by late August, this year.
"Social Disconnect" will be an album of many beautiful songs in different genres, which will allow Srene to speak his heart out to his listeners, by talking about him and the reason why some people (including himself) feel disconnected from our society. This album will help raise awareness to the great issues many have about society, but which not many discuss openly. The album will be engineered and mastered by AJ Pillette of Biscuit Town Studios. Also, the artwork for the album is being done by K.Hammer.
While growing up, Srene always found himself distant from other people, therefore, he couldn't fully express himself back then. Music gave him the power to make up for the things that he couldn't say or do as a child and here he is now, inspiring people with his music, to not stay confined to any particular place and to never be afraid of being whoever they want to be and whatever they want to do.
"It was a hard start, to be honest. From the beginning many people don't support modern musicians, labeling us all as amateurs until you get money/attention, then people hop on the bandwagon. I cut a lot of my family and friends off because I didn't feel supported which had me reaching lows like being homeless", says Srene about his journey so far. His journey inspires a lot of people to never lose hope in their dreams, as you never know what life has in store for you. "I ran 2 different labels that weren't successful, and now I own the largest independent record label in New York", Srene adds.
Srene encourages his listeners to always do what makes them happy as life is too short to let anybody hold you back from doing what you love. He believes that you should do whatever you want in life, as long as you feel happy and free doing it.
Also, Srene recently released his latest single "After Party" today.
Listen to Srene's music now on Spotify.com
Media Contact
Company Name: Encryption Records
Contact Person: Media Relations
Email: Send Email
Phone: 1(518)526-8302
Country: United States
Website: encryptionrecords.com