Dive into the ecstatic rhythm of Edward Robertson aka Edthatsmycup's latest EP "Give me Space"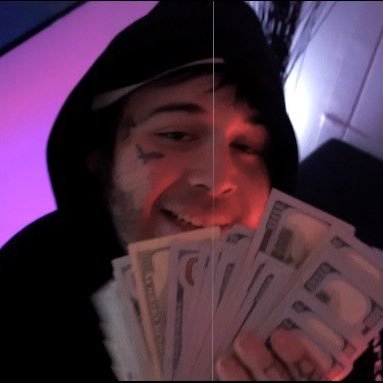 Born in Daytona Beach, Florida, Edward Robertson grew up on the outskirts of the city in Port Orange. Born on September 11, 1995, the young and talented artist uses "Edthatsmycup" and "Hugthecup" as his stage name.
Edward is a talented, young artist who started making music at as early as 14 years of age and starting recording at the age of 16. He has always been grateful for having music in his life. We all have that one person in our life that introduces us to good, new music, and for Edward, that person is his brother, who set forth hip-hop in his life after playing him songs like 99 Problems and Dirt off your Shoulder by Jay-z, that consumed him instantly.
Edward recently dropped his new EP "Give me Space", which is already winning listeners' hearts. This EP is 13 minutes and 12 seconds long and consists of 6 captivating songs including – Dope Boii, Dreams, Puttin' On, Raw Sex, Burry Me, and Fade. Each song is a fatal combination of amazing lyrics with breath-taking music. His music is unique and the listeners instantly feel connected to it. His music has the power to take you places that you've never known existed. Edward Robertson is one hundred percent dedicated to music, which is evident in the songs that he makes. Such good music can only be the outcome of complete commitment and hard work.
As a child, Edward Robertson faced a lot of difficulties due to a brutal scar on his face. He was bullied in his school, where people used to do nasty things like slapping him in the scar, which ushered him to take the step of dropping out of school in the 10th grade as he rebelled against the bullies, which ultimately led him to his suspension. This was the time when Edward Robertson found himself drowning more in music as for him; music was an escape that he was looking for.
"It's been a crazy ride. I was signed to MGMT and I trusted them at first, but then they turned their backs on me. The music is defiantly a cut-throat industry, but there are a lot of other easy-going people to work with, not many", tells Edward, telling more about instances, where he faced problems in life. No matter how many difficulties life tossed Edward's way, he never thought of giving up on his passion for music because to him, the one thing that remained constant in his life is music, and it always will be.
Listen to Edthatsmycup's new EP "Give me Space" on Spotify.com
Media Contact
Company Name: EDTHATSMYCUP
Contact Person: Media Relations
Email: Send Email
Country: United States
Website: open.spotify.com/artist/7milvOoJbkvRblPgT9Cs9a?si=m8gmaVEoTY2U9qey1OZ3-g