Change offers an advanced educational system that enables anyone to learn online marketing from scratch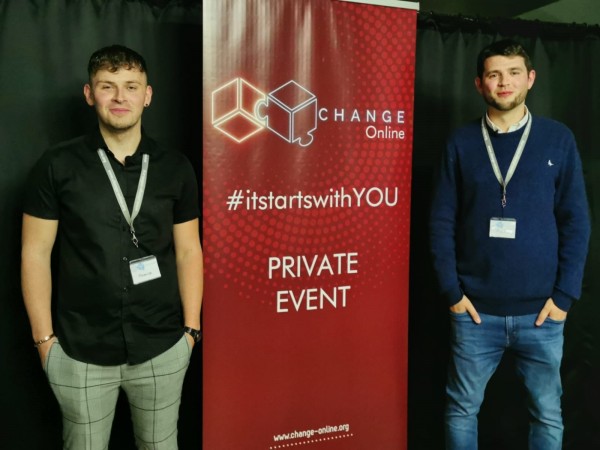 Started by Reece and Ryan, "Change" is the platform that will point you in the right direction if you want to begin your journey with online marketing. It is an advanced educational system that provides training on the latest trends and the current technologies so the trainee is sure to get the most relevant and up-to-date knowledge.
Reece and Ryan started from scratch, so they know exactly how challenging it can be to start something of your own, especially in this era of the internet. They come up with the best methods and techniques so that their members get trained with all the resources and tools that are unique and cannot be found anywhere else apart from the state-of-the-art training system developed by them.
Change provides an easy to learn, step-by-step process for anyone and everyone who wants to upgrade their skills. The training here is divided into 5 different stages, which helps the members in gaining an understanding of the key parts that are important to start an online business successfully. This educational program is designed for everyone including people with part-time or full-time employment, business owners, retired, university students, home-makers, and stay at home parents, among others.
Along with the training stages, additional workshops videos are provided that illustrate the method to build a professional website from scratch. Webinars are regularly conducted that can be tuned-into, accompanied by an entire library of their videos that the members can use to gain more and better customers for their business.
"We like to always be realistic with projecting results; the main thing we can say based on our experience is that results vary between people. That being said if you're a committed individual with a consistent and strong work ethic, you can expect to earn very high commissions (£2,000+) per sale multiple times a day and this can be done whilst you are still learning by using our referral program", says Reece and Ryan, describing how "Change" functions.
If you feel stuck somewhere, there are other interesting options too that can help you, like booking a phone call or a session with Reece and Ryan, where they guide you via computer and provide you with a solution to your current problem.
Learn more about the program at change-online.org.
Media Contact
Company Name: Change Online
Contact Person: Reece & Ryan
Email: Send Email
Country: United Kingdom
Website: www.change-online.org