Areyell and Areyahn are on a journey to release music every month and "The City" is their latest project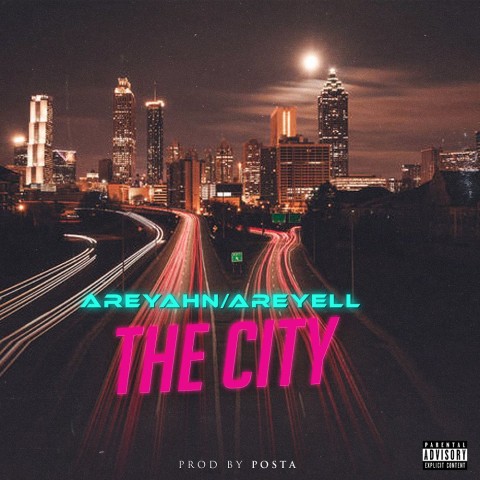 As it is said "Two heads are better than one", the twin sisters Areyell and Areyahn are here to prove it right. Originally from Atlanta, Georgia, Areyell and Areyahn are both talented singers and songwriters that have been creating music separately. They believe in individuality, but also trust the power that comes within when they both are together. Hence, the twin sisters have currently launched their latest single, along with the music video, that is a collaboration of the two, and is titled as "The City".
The single "The City", is a hot and raw track released this year, in 2020 by the twin sisters, which marks the beginning of their work together. Both the artists already have single tracks of their own that they began releasing in March 2020, and have made it a point to release at least one song every month, whether a single or collaboration between the two. The hard work and dedication with which both the sisters Areyell and Areyahn make their music, is evident in their latest collaboration "The City". About 3 minutes long track is enough to make you understand the great things these ladies are capable of. "The City" is a melodious track that will take you on a ride to ecstasy and pleasure. When asked about the story behind this track, the ladies replied "We were inspired by the younger Ciara with the hype beats and catchy hooks."
The twins Areyell and Areyahn have a lot in common apart from their talent and passion for music. They both are very emotional beings and become a little skeptical when it comes to expressing their emotions out loud. Music is like a therapy that helps them to open up and project their sentiments without the fear of being judged.
"We describe our style of music as the old Ciara, with a Fergie twist. We consider ourselves the 808 babes, every song you hear from us the beat and lyrics will have your attention", says the twins Areyell and Areyahn, talking about their music. They both highly enjoy the powerful bass drum that they find very intriguing and soulful.
Areyell and Areyahn started their music career at different points of their lives. Areyahn began singing as early as the age of 12 years, while Areyell did not start with her music career until the age of 16. They both are currently at the beginning phase of their music career therefore; there is a fresh touch to the music they create.
Areyell and Areyahn are potentially the next big artists and they call out their fans to be a part of their journey.
Listen to the track "The City" on Spotify.com.
Media Contact
Company Name: MI OHH MY PUBLISHING LLC
Contact Person: Felicia Briddy
Email: Send Email
Country: United States
Website: www.areyellareyah.com