Cousin P from the B drops single "Destined to be Great" from upcoming, & thought-provoking album "So Black So Beautiful"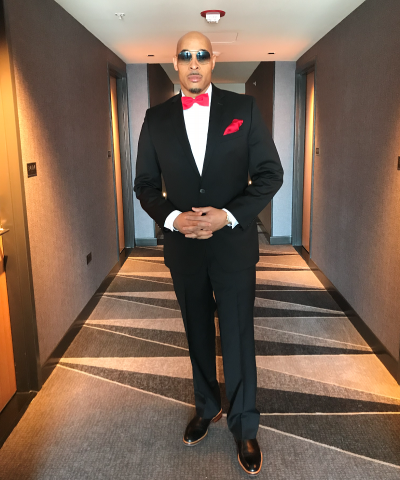 Growing up in a musical family where his father played piano, brother was a producer, and mother and aunties were singers, Cousin P from the B is a talented artist who has always been surrounded by music. His music tells compelling stories, usually on social topics with which people of all age groups can connect to. He draws inspiration from great artists like Whitney Houston, 2Pac, Too Short, Dr. Dre, and Lenny Williams and likes to put his music style under the category of rap junk with swag.
Cousin P from B has already released his latest track "Destined to be Great" on June 14, 2020, from the album "So Black So Beautiful". This song has made one thing clear- this album is going to be a step ahead of the artist's previous work in terms of music as well as vocals. In all, this year is going to be a treat for all the fans of the artist, as he has a long list of his music as well as music tours lined up for the year 2020.
Describing his musical journey so far, the artist says, "I started writing songs in high school earlier in the year '98 and eventually I met the multi-platinum producer named DJ Darly who produced some of the biggest hits for artists like Master P, Snoop Dogg, C-Bo, and 2Pac. In '99, he signed me to his label Bomb Shelter and I became 1 of the 5 artists in the group Blockmonstaz. Later, I got signed with Master P's record label No Limits records Master, dropping my first solo album Rolling Blackout with the hit track Cousin P From the B that inspired my current artist name. Finally, I reconnected with DJ Darly in 2019 for my latest album So Black So Beautiful."
The album "So Black So Beautiful (SBSB)" is the result of constant demand from fans from all over the world. Through this album, Cousin P from B highlights important topics like police brutality, social topics, relationship problems, bringing awareness, and other likewise subjects.
SBSB is not only a music album and a trending brand but also a universal call to inspire all people on the planet to fall back in love with themselves, bring unity, and reconnect the human family. It encourages the idea to bridge the gap between the generations for we are all one people one nation. The artist has also launched the SBSB podcast, plus clothing & shoe line.
The highly anticipated album "So black and So beautiful" is approved by Dr. Dre, Master P, DJ Darly, and many other great artists. It is scheduled to be released on July 4, 2020, the American Independence Day.
Listen to Cousin P from B's songs now on YouTube.com.
Instagram: @SBSBUC
Facebook: https://www.facebook.com/al.tims2
Media Contact
Company Name: Cousin P from the B
Contact Person: Media Relations
Email: Send Email
Phone: 5102195703
Country: United States
Website: soblackandsobeautiful.com