Amongst the pandemic of COVID-19, Naijalife Magazine USA has launched Naijalife Marketplace to help Africans abroad shop at market prices
Every great meal was prepared with the right ingredients. It is safe to say without spices & condiments, food will be near tasteless. If you plan to cook for your family and friends, it is very important to get the right ingredients to prepare a memorable dish. Trust us to deliver your Nostalgic Nigerian food across the global continent in a timely manner for You via our logistics partner DHL.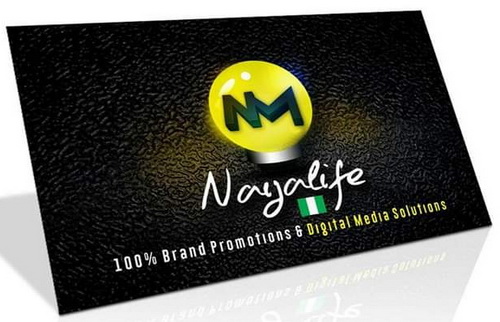 We are delighted to welcome you to Naijalife Marketplace, a platform where you can buy Herb to slim down or African food stuff and ingredients that's fresh from the market. Naijalife Marketplace delivers Fast (2Days Express) to the US, Canada, UK, Europe and beyond.
The Marketplace was created freely for Nigerian Traders and African Farmer to make their goods available to Africans abroad at market prices.
The Naijalife Marketplace under the guidance of Madam Dominguez unveils the first of its highly anticipated luxury healthy eating & wellness program for those wanting to eat fresh farmers produce and also slim down at home while on Lockdown. According to her, you can kick start the remaining half of 2020 with a revitalizing 2 days express food or 2 weeks natural leaves results you can see detox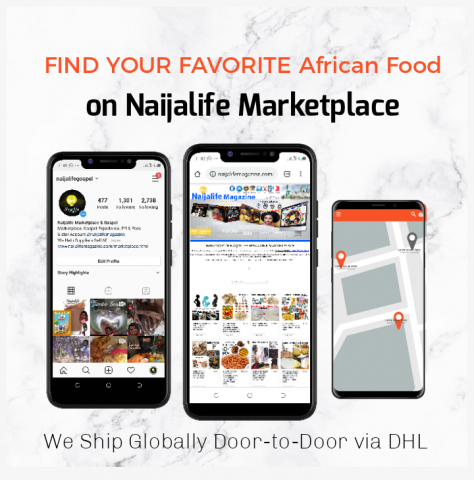 Widely recognised as the region's most sought after and exclusive global luxury travels, publicist, serial entrepreneur, magazine publisher and African Food distributor abroad, Linda Dominguez's Naijalife Marketplace is now also officially a Fresh Food haven destination in it's own right.
For those wanting to eat right, keep fit for the summer season, escape the fast-paced pressures of the city or simply kick-start New Youth Look with a detox, our Farm grown organic foods, seeds, spices & Herb is your new Gym to figure 8.
If you've been struggling to burn fat, have pot belly and can't keep up with exercises, then you're at the right place! We have farm grown leaves perfect for nursing mothers and for loosing pregnancy fat and water from the body.
According to Madam Linda Dominguez, our 100% natural Herbs is effective for losing overall weight and flattening your belly – especially after giving birth. It is also a natural fertility enhancer as it cleanses away the dead cells and an ovulation correction remedy: it helps to make ovulation more stable and less painful and regulates and normalizes the menstrual cycle. It also prevent blockage of the Fallopian tube and nourishes the skin and perfect to help reduce fat & water in men & women with protruding stomach.
Video Link: https://www.youtube.com/embed/SCHzj3Bhsr0
As a result of this integrated, holistic organic healthy Food & Herbs approach, the Naijalife Marketplace offers exclusive wellness experience with amazing nostalgic food you've been missing while in the diaspora.
The Naijalife Marketplace Catalog also features health benefits of Nigeria & African Food and its Hair and Fabric Swatches.
You can order variety of African Food including Dried Food, Fish, Snails, Seeds, Agbo, Herbs, Palm Oil, Spices, yummy Snacks, Fabrics, Hair and everything you need and are Nostalgic about from Naijalife Marketplace.
Those abroad can now get their African groceries no matter where they live as we ship locally both in Nigeria and overseas via 2Days express.
SHOP FROM MARKET TO YOUR DOORMOT WORLDWIDE
About Us
Naijalife Magazine USA – Representing #Nigerians Worldwide – 100% Brand Paparazzi with a Global Influence
Naijalife Magazine is The Ultra Vogue Lifestyle Magazine. Your one stop magazine and marketplace for information relating to Nigerians + Africans. We represent all things Nigerian Related, its food, news, culture, music, arts, brands, enterprenuers, tourism, wedding, nollywood, lifestyle and many more.
Media Contact
Company Name: Naijalife Magazine USA
Contact Person: Linda Dominguez
Email: Send Email
Phone: +17187172970 (Hotline)
Country: United States
Website: http://www.naijalifemagazine.com