Series 'It's Going to be Okay' by Dr. Shareeda Cephas Aims to Help Children Talk about Trauma, Heal Early
Dealing with childhood trauma can be tough. Many adults spend years and decades trying to come to terms with what transpired in the formative years of their lives. Whether it is parents' divorce, physical and sexual abuse or race related worries, no topic is a taboo and can be talked about for better outcomes. Opening up these conversations is the main thought behind Dr. Shareeda Cephas's latest children's book series, 'It's Going to be Okay'.
The 'It's Going to be Okay' series will be released on June 30, 2020 and is available for pre-order.
Dr. Shareeda Cephas, takes a holistic approach to guide children and youth into healing themselves. The focus is on resolving the problems, addressing triggers, and assisting with fixing and reaching their goals in life. The underlying faith and belief is that everyone has the power and capacity to heal themselves and rise above adversity.
The books withing the 'It's Going to be Okay' series addresses an important aspect of healing – talking about problems early on, when they arise during childhood. It does not always happen that, as children grow, the scars will heal and things will be okay. However, many adults find that the pain and the wounds are still there and are very real.
"If only we talked about these problems as children, reached out for help and were provided resources, we could begin healing much earlier in our lives. These books aim to provide such help and resources for children."
Dr. Cephas writes children's books and runs her official website, Bruised and Unbroken, that covers topics that we can discuss with our children and begin laying the groundwork for a healthy foundation. We know that children unconsciously take the blame for what is happening to them because they do not know if this is right or wrong, they don't know if this is normal. These issues discussed in the books cannot be ignored and are experienced by many children, who grow up into adults carrying the same pain and trying hard to heal themselves with therapy. These books assist children in building confidence so that our they can trust us and come to us if they are having a problem.
"The series 'It's Going to Be Okay' is designed to give children the hope that this, too, will pass, and that it is okay to talk about the issues with someone they trust," says Dr. Shareeda.
While growing up as a biracial girl and ACOA (Adult Children of Alcoholics), Dr. Cephas too experienced childhood trauma. Her book series draws upon her personal, as well as professional experiences in treating adults and children of addictions and childhood trauma.
Other works in the series address important topics for both growing children and adults. Emotional and physical abuse has wrecked many lives, and this issue is dealt with in "Secrets We Don't Keep". Parents falling to addiction has destroyed many childhoods, a topic addressed in "Mommy Went Away". For brown boys feeling let down and depressed, the book "Brown Boy You Are Loved" offers a ray of hope. A child's experiences with divorce is dealt with in "Daddy Lives in a Different House".
About
Dr. Shareeda Cephas is the Founder of Bruised and Unbroken. Bruised and Unbroken provides a service dedicated to taking a holistic approach to the wellness of individuals of all ages. She is a Certified Alcohol and Drug Counselor with a Doctorate in Human Services, a Master's degree in Administration of Criminal Justice with a concentration in Criminal Behavior, and a Bachelor's in Criminal Justice. She has worked as an Addictions Therapist with the State of Maryland and as an Intensive Outpatient Addictions Therapist with Ashley Treatment Center. She managed and ran the adolescent program for youth with addictions and trauma. Dr. Cephas has also worked for the State of Delaware as Psycho Forensic Evaluator, where she completed forensic assessments and evaluations on children, adolescents, and adults to assist in determining the best treatment options, with direct experience with juvenile offenders.
For more information, please visit: www.bruisedandunbroken.com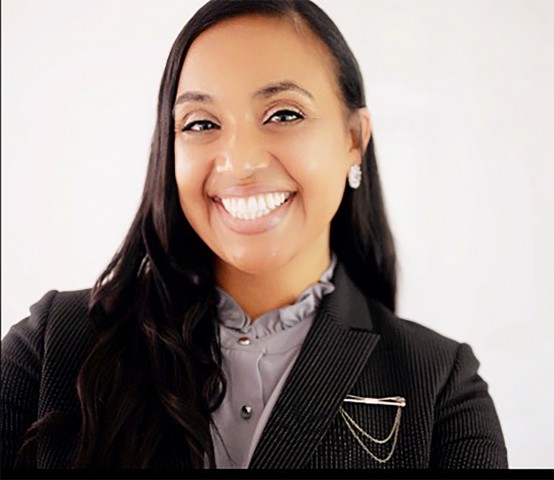 Media Contact
Company Name: Bruised and Unbroken
Contact Person: Dr. Shareeda Cephas
Email: Send Email
Phone: (800) 661-1310
Address:P O Box 996
City: Elkton
State: Maryland 21922
Country: United States
Website: bruisedandunbroken.com