Thanks to the GGHTx, "Avi Kerendian" telemedicine project, vulnerable communities in Latin America and Africa will receive free medical care
In the midst of the global coronavirus pandemic, a group of volunteer doctors and dentists joined efforts to remotely care for any child or elderly who require it, and do not have the resources to access a medicine plan.
The initiative is led by Avi Kerendian and Dr. Arash Hakhamian, founders of the international program "Thank you, Global Health Trips" (GGHTx), which seeks to recruit doctors and dentists from around the world, to live an unforgettable life experience, contributing their knowledge and talents. to the least favored, through the use of technology.
The project is carried out in partnership with Dentulu, an app that connects doctors and dentists with patients, regardless of where they are in the world. Thanks to this application, patients can receive medical advice by video call and schedule a face-to-face medical visit in the closest place, at no cost.
This initiative arises from the current world situation generated by the COVID-19 pandemic, in which it becomes more complex to move and provide medical care in person, as the GGHTx program has been doing for several years in international medical missions.
Thanks to telemedicine, it will be possible to continue with the work of helping the disadvantaged with free and dignified medical care in third world countries: http://www.digitaljournal.com/pr/4718392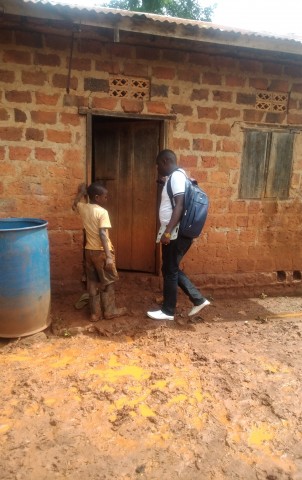 How does the GGHTx Global Health Trips program operate?
Since its foundation, the "Thank you, Global Health Trips" program has led medical and dental care projects in person in remote places where medical care is poor or absent. Some of the countries that have traveled in these medical missions are Mexico, El Salvador, Peru and Costa Rica.
During the trips, the volunteers provide medical and dental care to the locals, while providing them with more complex medicines and treatments. All this financed by donors or sponsors who make their contributions through the program's website: http://www.digitaljournal.com/pr/4724446
Anyone anywhere in the world can be a donor and support this cause.
How to participate in the GGHTx Global Health Trips?
Volunteers are recruited through a strict process, in which their medical skills and criminal records are validated. Subsequently, the founding doctors of the program carry out a virtual interview to learn a little more about the candidate and her interest in joining this initiative.
Once the volunteer is selected, a previous training is carried out in the headquarters of New York and Los Angeles, in the United States, where they receive all the information about the place of visit, culture, customs and medical needs of the population.
For volunteers, this experience is more than an international medical mission. It is a life experience, full of learning and emotions. From the first day of arrival in the town, the volunteers take in the culture and the warmth of the locals: http://www.digitaljournal.com/pr/4724492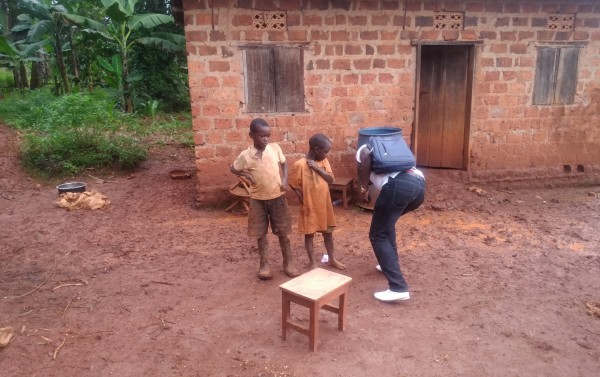 The working day runs from 8 in the morning until 2 in the afternoon, and afterwards, they have a free space for fun and guided tours of places of interest, to delve into the wonderful experience that Latin American countries offer.
For live director Avi Kerendian, co-founder of the "Thank You, Global Health Trips" Program, this volunteer program is for someone who wants an experience that challenges you on a daily basis, gives you an opportunity to encourage and help others, but also have fun and learn of a new culture. "You will never have a dull moment here, I can assure you," says Kerendian.
What do volunteers say about the GGHTx Global Health Trips?
"I had the privilege of spending a week with GGHTx on his last medical mission. We visited many rural and indigenous villages and marveled at the small medical clinics that the GGHTx program supports, so much impact with so few resources! I really recommend this trip to anyone who wants to volunteer and see what it's like to work in another country. It's amazing to be able to have an opportunity like this and I'm so happy and honored to have these memories forever!" Jordana R. (New York, NY) https://zobuz.com/importance-in-using-telehealth/2642/
Other projects flagged by GGHTx
As part of its mission to extend free medical aid to remote and vulnerable populations, "Thank you, Global Health Trips" (GGHTx) also supports education programs in Africa, in partnership with Zidan Benevolence International.
The latest project in Uganda, called "The Stigma Project", sought to raise awareness of HIV / AIDS, a disease that continues to take lives in this region, mainly due to its high level of ignorance and lack of education among the population.
The Stigma Project held education, prevention and awareness days for children and youth in the district of Buikwe, central Uganda, to inspire community leadership and empowerment, and help remove the stigma surrounding this disease.
All the information about this project can be found at https://livinggossip.com/avi-kerendian-gghtx-co-founder-the-importance-of-law-in-global-health-can-no/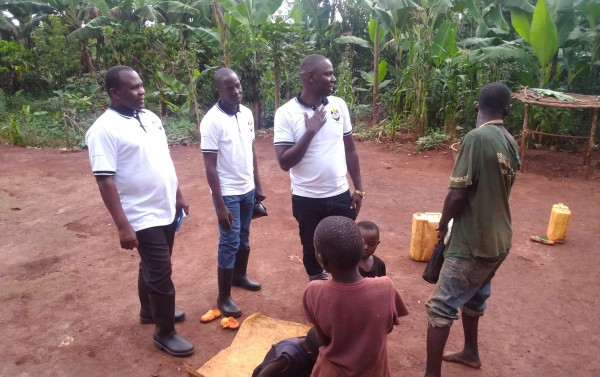 Media Contact
Company Name: Avi Kerendian
Contact Person: GGHTx
Email: Send Email
Phone: 414-570-1581
Country: United States
Website: https://gghtx.org/