Luxury Streetwear Brand: One Life Clothing Redefining The Affordable Luxury Clothing

Curtesy of One Life Clothing
Fashion is an ever-changing enterprise, and the brands that keep up with the demands are the ones that enjoy the spotlight. One brand that understands this phenomenon in its true sense is One Life Clothing.
Started in 2015, the black-owned brand redefined luxury streetwear style with a blend of affordability and showed that it is formulated to stay in this cut-throat industry. The brand features high street fashion clothing for both men and women, fashion accessories and also provides customizable and promotional clothing solutions for different businesses and other clothing companies.
No wonder, One Life Clothing LLC is taking the local market by storm with a vision to conquer the international scene soon. With so many offerings and the perfect combination of luxury and affordability, the brand is quickly becoming the go-to brand for consumers.
Superior Fabrics, Trending Styles & Excellent Customer Service
One thing that fashion enthusiasts love the most is the pure blend of quality fabrics stitched to meet the style demands of swiftly changing times and that too at the right price.
That is precisely what One Life Clothing is delivering to its customers. After all, no brand can enjoy the taste of success at such a fast rate. The use of finest quality materials both for clothing and for adding details coupled with exquisite tailoring ends up providing the comfiest and not to mention the trendiest streetwear that you can set your eyes on.
You can shop the brand by visiting their website or scrolling through your favorite clothes with the tap of a single button on the app. The app is compatible with all android or ios phones. Customers can also opt for customized t-shirts and other clothing items by getting in touch with promptly replying customer service representatives.
Luxury Meets Affordability
Who would like to waste thousands of dollars on clothes each year when you can afford luxury everyday clothing at an extremely reasonable price. One Life Clothing LLC was started with one and only one goal in mind; to put high-quality products and affordability side by side, into one brand.
While speaking to the media, the official spokesperson of the company said:
"We wanted to build a brand that spoke not to us (the industry) but to the masses (the consumers). Our vision was a brand truly sent the message that for us, it's more than just about the money, it's about building a client-base solely over the fact that we promise to provide the best quality at the most affordable rates – and that we deliver each time."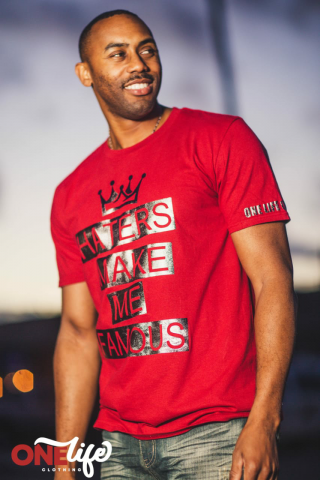 Curtsey of One Life Clothing LLC
Custom Clothing Solutions
There are very few manufacturing fashion brands that also design and produce custom clothing products for other companies, and One life Clothing LLC is one of those.
The black-owned clothing brand caters to the customization of school uniforms for kids at a very reasonable rate as compared to their counterparts. At the same time, companies can hire their services for high-quality custom promotional gear and military shirts for units.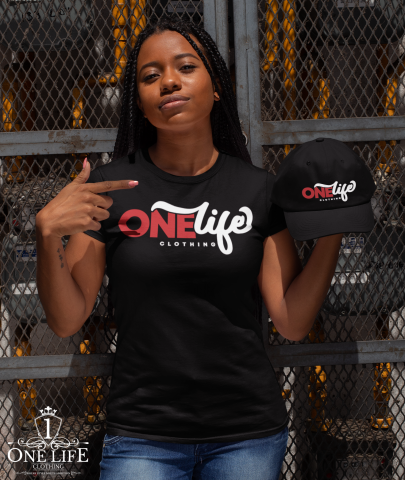 Curtsey of One Life Clothing LLC
Concluding Remarks
What makes a brand relevant to consumers? It is the provision of high quality but affordable products with excellent customer service. If you are looking for luxury streetwear, then One Life Clothing promises and delivers all three.
Be sure to follow One Life Clothing LLC on all social media platforms which can be found below:
www.facebook.com/onelifeclothing2015
www.instagram.com/onelifeclothingllc
Media Contact
Company Name: One Life Clothing LLC
Contact Person: Michael Landry
Email: Send Email
Phone: 225 906 8437
Country: United States
Website: www.onelifeclothing.net