Emerging Pop/R&B Singer Amara Releases "Vagabond" Music Video to Fans Worldwide
July 22, 2020 – Amara, now known by fans as the Vagabond with a Voice, released her long anticipated Vagabond music video following the successful release of the single to listeners earlier this month.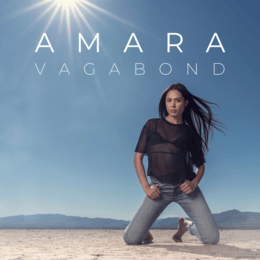 With her third music video and and now sixth single release under her belt, Vagabond continues the journey through Amara's artistry after the release of her latest visuals for The Aftermath and Nowhere, which debuted earlier this year. The melodic and moody singer/songwriter has already begun taking the world of Dark Pop and R&B by storm, and Vagabond lives up to her reputation by continuing to leave audiences wanting more from the pop star.
Filmed in Downtown Las Vegas, and the surrounding Dry Lake Bed and Mount Charleston, Vagabond is a cinematic experience with epic visuals that tell the story of the life of an emotional Vagabond. The unforgettable music video shows the artist battle with internal struggles as she leaves Sin City and roams from the desert to the snow-capped mountains in search of her true self.
"Vagabond is about self reflection" comments Amara. "As an emotional vagabond, you're never successful running from your problems. Eventually you have to face them head on, and realize that you've been dragging those problems close behind you as baggage the whole time. I think we all go through this. When we have this spiritual epiphany about our inner struggles, we can either continue down the black hole or choose to release the baggage and find a new path. I wanted to carefully paint that picture for this music video."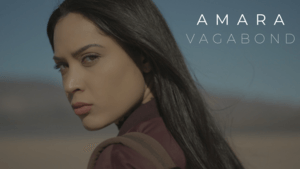 Written by Amara, Vagabond was produced by Shane Anderson of Unique Records Music. "Amara's ability to capture raw emotions that translate to a visual canvas is a true gift, and she totally delivers with her new single" says Shane Anderson. "Vagabond traverses visual landscapes wile providing a constant tug and pull of emotion, giving you a glimpse into Amara's artistry. This is just the beginning of Amara's journey, but this is her best work yet and she is only getting started."
With videography by Frontman Media, the Vagabond music video incorporates colorful visuals shot in 4K footage that keeps viewers glued to the screen. To watch the Vagabond music video today, please click here. Additionally, listen to Vagabond on all major streaming platforms, such as Spotify, iTunes, Amazon and Pandora, or visit www.ThisIsAmaraMusic.com.
About Amara: Amara was born in Hawaii and raised in Michigan, Washington, and California. An eclectic pop singer and songwriter, she has dominated the dark-pop and R&B scenes with her unique artistry. With musical influences across every genre, her songwriting and lyrical style has an eclectic sound that is as diverse as her multicultural background. Having lived her share of ups and downs, she uses the power of music to talk about love, loss, heartache, and struggle as a form of therapy for herself and listeners worldwide.
To learn more, please visit @this.is.amara.music on Instagram or www.ThisIsAmaraMusic.com.
Watch on YouTube: https://www.youtube.com/embed/7hBv3ON60ts
Media Contact
Company Name: 3000 Records
Contact Person: Terrance Schemansky
Email: [email protected]
Phone: (888) 463-4336
Address:P.O. Box 285
City: Fenton
State: MI
Country: United States
Website: ThisIsAmaraMusic.com