22-year-old fitness entrepreneur builds Business Empire by coaching online
Founder of Ethan Ban Pty Ltd, Ethan Ban, disrupts the fitness industry by building a multi-million-dollar fitness empire through coaching individuals online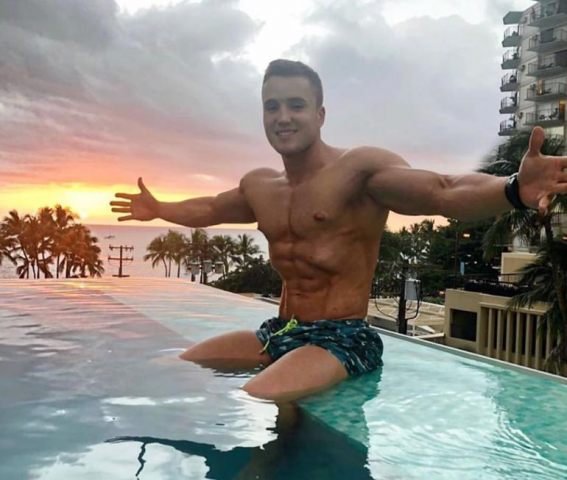 Ethan Ban seems to have achieved the unimaginable, with the passionate fitness enthusiast and entrepreneur disrupting the fitness industry by building a fitness empire via virtual coaching. Ethan has always been a fitness lover and after realizing his passion to help people get the kind of body they desire while also ensuring they are fit and healthy, he decided to establish his company, Ethan Ban Pty Ltd.
There has been an increasing call for physical fitness, a phenomenon that is expected considering the rising number of health conditions associated with obesity and other such situations. Consequently, the demand for fitness solutions has increased in recent times, with several stakeholders developing a plethora of solutions to help fitness enthusiasts and other persons that are concerned about their health. Unfortunately, the multi-billion-dollar fitness industry has its downside and challenges, including access to quality solutions, which explains why the likes of Ethan Ban have become increasingly popular in recent times.
The 22-year-old fitness entrepreneur has built a multi-million-dollar Fitness Empire by leveraging technological advancement to make quality solutions accessible to as many people as possible across the globe. While tons of fitness experts have remained stuck in the traditional way of delivering services, Ethan established his fitness business and coached his clients online. Consequently, he was able to break the barrier that comes with distance or time to visit a gym. Ethan's young business, Ethan Ban Pty Ltd, has deservedly grown in leaps and bounds in a relatively short due to the quality of lessons offered, which have helped tons of people to transform their bodies and remain happy.
Ethan uses a unique approach that offers comprehensiveness, ensuring that the diverse fitness goals of each client are achieved. More than just an entrepreneur, Ethan Ban is looking to coach the next generation of fitness trainers, providing them with a step-by-step guide on how to build and grow their fitness business online.
"My goal is to share the secrets with other trainers, help them build mega online business's and become financially free at a young age," said Ethan Ban.
Ethan has already become popular not only as a fitness coach but also as a business coach inspiring other trainers to build an online fitness business and affect millions of lives across the globe.
You can follow him on Instagram.
Media Contact
Company Name: Ethan Ban Pty Ltd
Contact Person: Ethan Ban
Email: Send Email
Phone: 0408500836
Address:128 Newquay prom
City: Docklands
Country: Australia
Website: instagram.com/ethanban/?hl=en