Organic Cosmetics Brand AINTEROL Sets Up High Standards of Safety and Environment-Friendly Practices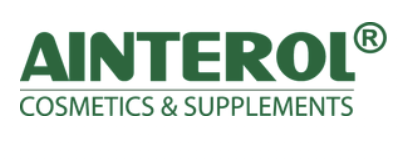 October 28, 2020 – The cosmetics industry is infamous for use of harmful and even dangerous ingredients and chemicals. In 1997, a medical professional, Dr. Tapio Terwo M.D. decided to bring about the needed change by founding AINTEROL, a global line of skin and healthcare products that are guaranteed pure and free from animal derived or harmful ingredients.
AINTEROL is an organic brand with the motto, 'Always Good Feeling'. More than a motto, this principle underlies all research and production work, with environment and health given the priority. The product line includes deodorants, cleansing water, breast creams, anti-aging organic atomizers, and more. In cosmetics, there are lip balms, body lotions, and bust care products. Also included are TCM and Ayurveda products.
The unique selling point behind AINTEROL is the purity of its ingredients. All products are made long-lasting using only natural preservatives – 100% vegetable-based and from renewable and sustainable sources. For instance, bust & décolleté products use vegetable-based ingredients. While the FDA has set up many standards, the cosmetics industry globally still uses harmful ingredients, and this is where AINTEROL wants to make a big difference.
"We are proud of our heritage, and continue to spearhead the movement to create only safe, organic, and environmentally friendly products. We don't follow the mainstream and commercial models or business strategies, and this makes AINTEROL a very different cosmetics and healthcare venture," said a representative from AINTEROL.
In 2015, the company expanded to Thailand and SE Asia. The SE Asian factory is GMP (Cosmetics), GMP & HACCP (Food Supplements) certified. Another prestigious hallmark is the Bureau Veritas (France) certification. From 2019 onwards, the company uses the ECO certified organic preservative-free system.
To support its leadership in pure, organic, and trusted cosmetics and bodycare, AINTEROL has set up its innovative research and development activities. This is where new natural preservatives are found for use in skin care or personal products. AINTEROL is establishing new standards for consumer products with safer, natural, and eco-friendly offerings.
During the Covid pandemic, AINTEROL is making its contribution by making the ALCOZHAN hand sanitizer. Some new launches include African Baobab Facial Essence and Xylitol Micellar Facial Cleanser.
Today, AINTEROL has over 50 unique products and formulations, including women's healthcare and cosmetics. In a field dominated by commercial offerings, AINTEROL has set a defining framework where safety and wellbeing of consumers comes first. To continue its adventure, AINTEROL will be expanding to Canada, New Zealand and Australia shortly.
For more information, please visit: www.ainterol.us

Media Contact
Company Name: AINTEROL Natural Products USA, Inc.
Contact Person: Dr. Tapio Terwo, MD (AM)
Email: Send Email
Address:16192 Coastal Highway
City: Lewes
State: DE 19958
Country: United States
Website: http://www.ainterol.us