Meet Shantanu Gupta, the Instagram Influencer and Creator of Unique Instagram Augmented Reality filters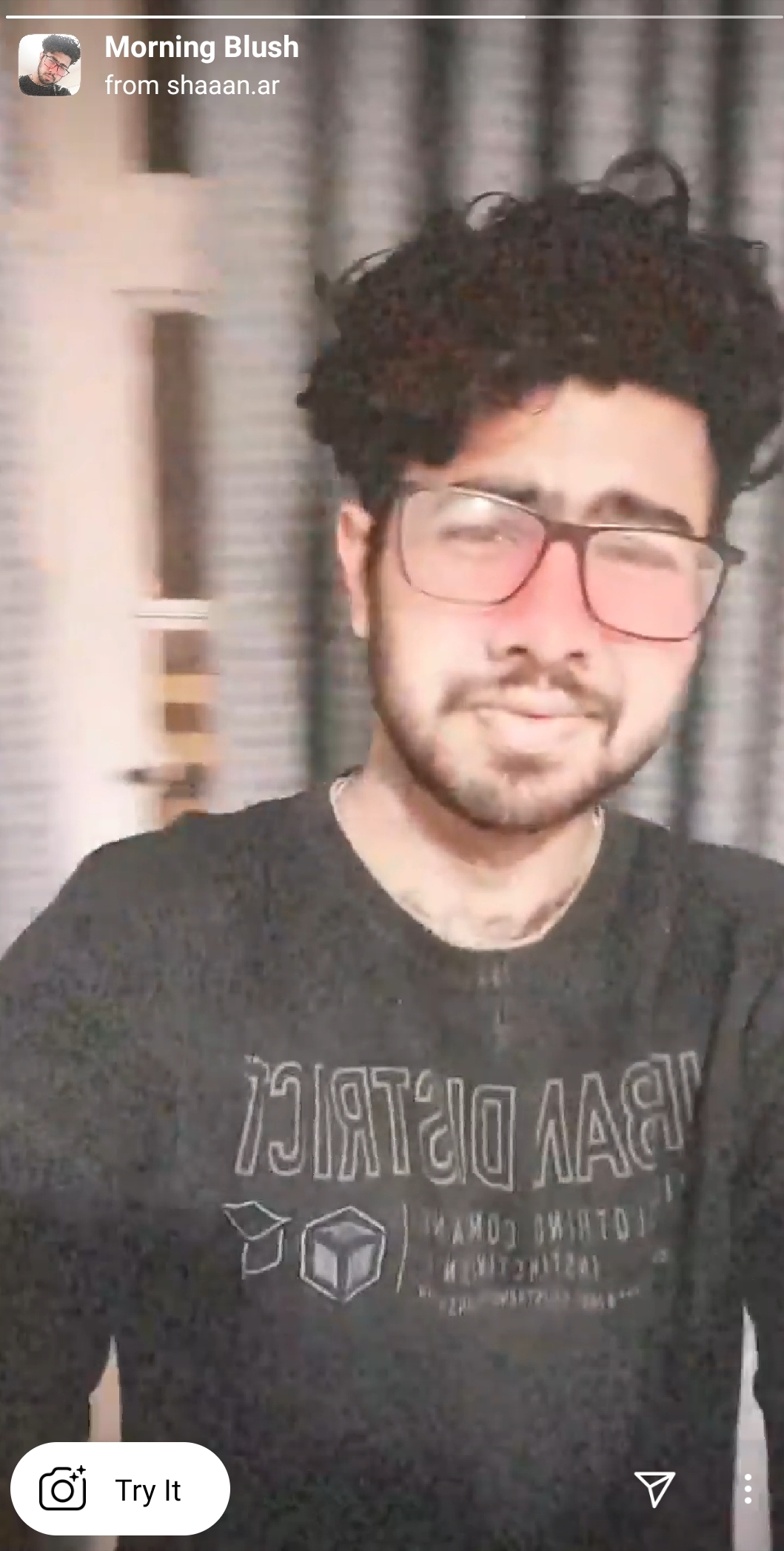 October 30, 2020 – Instagram is one social media platform that is liked by both the common populace and celebrities alike. Getting Insta-worthy pics or selfies and then making them stand out amongst the rest by using exceptional filters is trending. But, for some like Shantanu Gupta creating Instagram filters is child's play.
Sample Shantanu's work on Instagram: https://www.instagram.com/shaaan.ar/
What goes behind all these out-of-the-world pics, be it that of celebrities or other Instagram followers or brands could be way beyond imagination. For instance, Instagram gave a new life to photographs by sharing its Spark AR Studios software with everyone in 2019. Some of the filters, like Lil Icey Eyes or Cartoon Princess filters, quickly spread around the world.
For Shantanu Gupta or Shaaan ar, this has been a field to unleash his creativity using Instagram Augmented Reality filters. An Instagram influencer like no other, he is trusted by many Bollywood celebrities and brands. With the experience of working with many brands, he has now taken the internet by storm.
No wonder Shantanu has become a popular specialist in augmented reality filters, and these can today be seen everywhere, from celebrity posts, one's friend's stories to multiple viral TikTok stars' memes. Also, his camera effects on Instagram have helped him find a new way to engage with his audience and fans. Through his skills, he has earned a whopping 2 million impressions on his filters.
Born on September 3, 2001, in Mumbai, Maharashtra, India, Shantanu has done his schooling at Delhi Public School, Kuwait, and Podar International School, Nerul, Navi Mumbai, India. Currently, he is pursuing B.Sc in Web Design and Development in the UK, and looking forward to joining professional teams to pursue his dreams.
Presently, Shaaan ar is working for Indian TV star Roshni Walia and the TikTok star, Karan Saroha. He also has his hands on a project from @myfanparkindia.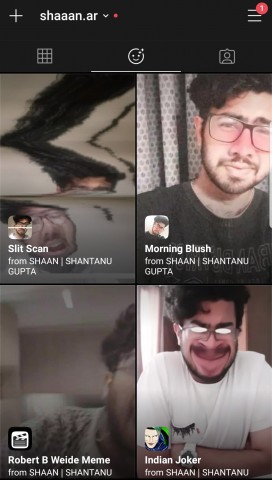 Shantanu Gupta's filters are now live on Instagram and can be used by following the directions below:
"First go to the profile. Secondly, click on smiley icon and tap on the thumbnail after that click on try it button. Now filter is live on Instagram camera".
For more information, please visit: https://www.instagram.com/shaaan.ar/
Media Contact
Company Name: Shaaan ar
Contact Person: Media Relations
Email: Send Email
Country: India
Website: https://www.instagram.com/shaaan.ar/