Everyone should know how to save a patient from sleep apnea using a CPAP machine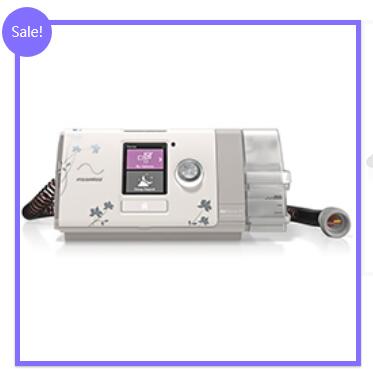 Sleep apnea is a disorder that makes people have an inadequate sleep. However, with the invention of CPAP machines, people can now quickly get enough sleep without any problems. Continuous positive airway pressure (CPAP) is nowadays widely used to treat sleep apnea patients. Patients with this disorder have reported high and abnormal pauses while breathing especially when they are asleep at night. The cause of this problem is that the tissues and muscles relax and thus obstructing the air pathway that is directly linked to the lungs. This condition results in symptoms such as loud snoring and sleep paralysis. Apart from these, the condition can result in heart diseases and other severe ailments especially when the patient doesn't take proper care.
Today, the widely used treatment for sleep apnea is a CPAP machine. This machine is connected directly to the patient's nose where it blows high-pressure air inside the lungs. This high-pressure air removes and clears all obstacles for smooth air passage. Below is a list of how CPAP machines save patients from some severe disorders:
1. Stroke
The reason for people getting stroke is simple; the brain gets more heated up due to the hard work and efforts they put in their daily activities. However, to calm down the heated brain, adequate rest is required to replenish oxygen. For sleep apnea patients, the oxygen content that reaches the body is insufficient meaning that if the brain lacks enough oxygen, then there are high chances of suffering from a stroke. With the help of a CPAP machine, they will reduce the chances of getting a stroke and effectively calming their brain down after heavy day to day activities.
2. Heart disease
In most cases, sleep apnea patients have reported that they face difficulty when breathing while asleep. Studies even further suggest that while sleep apnea patients are asleep, the breathing goes down even more than 100 times. This further results in a shift in heartbeat patterns bringing a lot of strain on the heart. In this case, for patients with heart-related complications, it can be even more fatal. Studies also reveal that people with sleep apnea disorder are at a high risk of losing life as a result of heart failure. Using a CPAP machine will help them to minimize this risk especially if them have the disorder.
3. Prone to accidents
Most sleep apnea patients suffer from insomnia. This happens because the brain doesn't get enough oxygen, which makes it less attentive resulting in daytime sleep syndrome. This syndrome can really bring a lot of problems. For instance, when a person is driving, it's easy to lose concentration which can quickly lead to accidents. This is usually a result of poor coordination of the nervous system with other body parts.
4. Depression
People suffering from sleep apnea tend to spend the better part of their night while awake and sleep more during the day. This makes one lose contact with even close family members and friends. From time to time, one begins feeling socially disconnected and even gets depressed. To prevent this, they need to visit a medical professional and get the help of a CPAP machine.
In conclusion, these are some severe disorders them can reduce their risk by using a CPAP machine. It's therefore essential to always consult a doctor so that them can get recommendations on the best CPAP machine to choose.
Media Contact
Company Name: CPAP Pal
Contact Person: Media Relations
Email: Send Email
Phone: +85296193698
Country: HongKong
Website: https://cpappal.com