Jenise McNair becomes a #1 International Bestselling Author, from her 2nd book released for the year titled: "Fighting For Your Full Potential".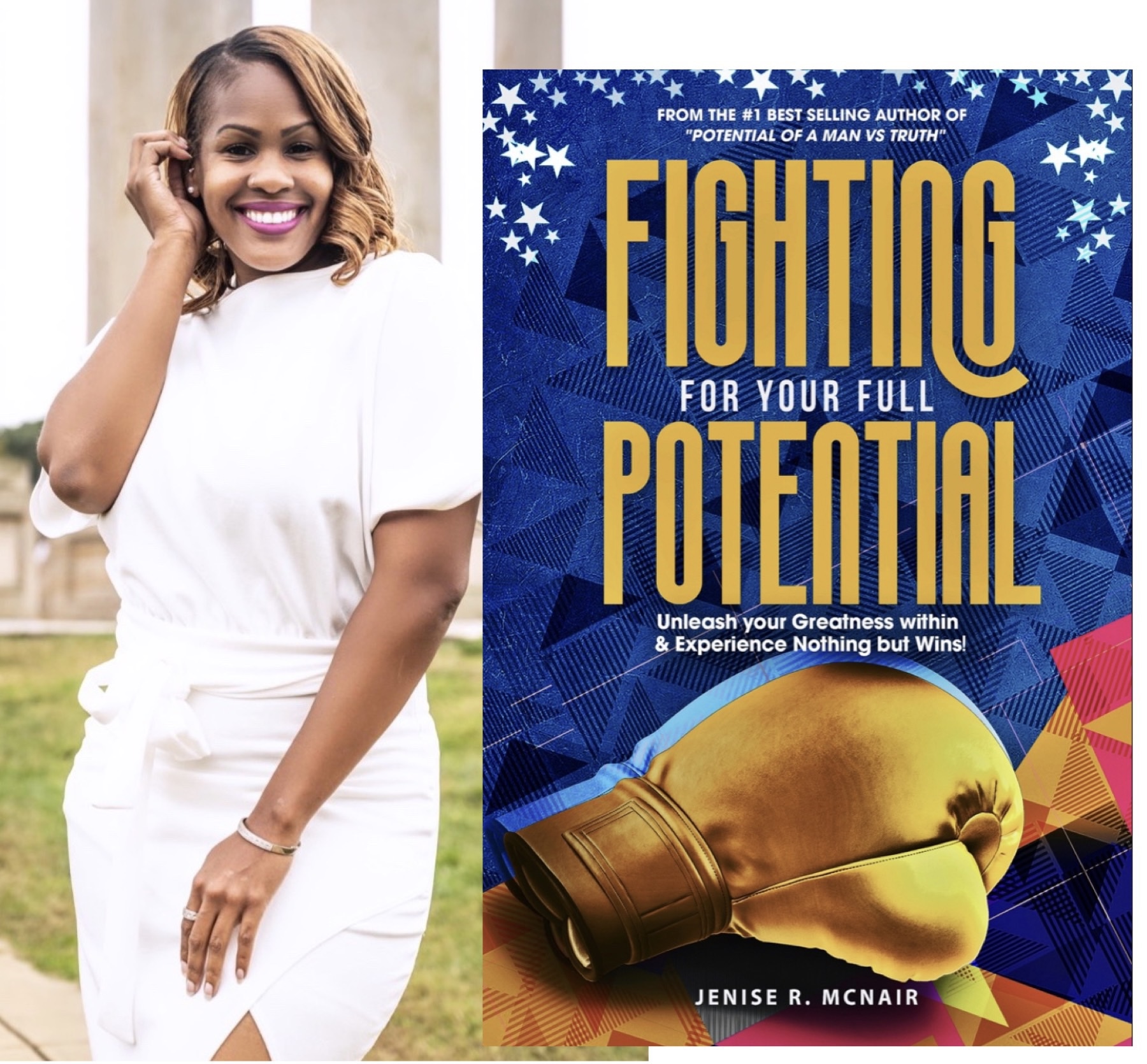 Accomplished entrepreneur, Women's Inspiration Coach, and best-selling author, Jenise McNair has launched her second book, and a best-seller: Fighting For Your Full Potential: Unleash your Greatness within & Experience Nothing but Wins!
Jenise wrote this book for every individual who's ready to fight for their full Potential and Experience a life full of Wins. Jenise is tenacious and dogged. She believes that "when life happens, that's when you have to show up for yourself even more." During these uncertain times we are in, she believes now is the time that we should fight for our future and our dreams more than ever before. "In her second bestselling book, Fighting for Your Full Potential, Jenise McNair shares her secrets for unleashing the greatness that is inside of you.
Jenise believes that "when you fight for your full potential that's when you make the impossible possible". Her positive outlook and encouragement push you to discover who you are so that you can take hold of your dreams and achieve every one of them. Jenise, a seven-time marathoner, bestselling author, and single mom, describes how she overcame her struggles to accomplish every goal she set. And like a great coach who cheers you on, Jenise inspires her readers to continue pushing forward so that they too can make the impossible possible! This is because, according to her, "You can't want a future that you aren't willing to fight for".
Jenise is an Entrepreneur and Mindset Coach who helps ambitious individuals who've experienced hardships, learn how to embrace their truths and leverage their setbacks in life. Individuals who are ready to put themselves first will be empowered to fearlessly go after their dreams they once thought was too hard or impossible. She strategically teaches the importance of dedicated execution and total to follow through, by implementing her success model that caused her to experience a life Full of Wins. Jenise helps individuals become Ambitious Goal Crushers who will develop that I am, I can, and I will have a mindset that causes them to experience nothing but WINS.
The book, Fighting For Your Full Potential, has attracted five-star reviews from its readers. According to a reader, Roland: "Just Read It! You won't be disappointed! A must read for all ages! This book will inspire tweens, teens and young and older adults! The reflections throughout the book are excellent personal checkpoints! Highly recommend this book for anyone wanting to level up in their life!"
As a life coach, Jenise McNair continues to create an unparalleled impact in the lives of all who come across her. According to K. Wiley "Jenise is a woman of deep character and integrity. Jenise is 100 percent real and her life lessons and experiences that she shares with women is a testament of Gods love and grace. I encourage women to open their minds and their hearts to her book. Jenise speaks truth to power!"
Media Contact
Company Name: FreeHerTruths
Contact Person: Jenise R. McNair
Email: Send Email
Phone: (301)213-9394
Country: United States
Website: www.JeniseMcNair.com