Memoir of Half a Banana: Fay Chou's Memoir is a Captivating Read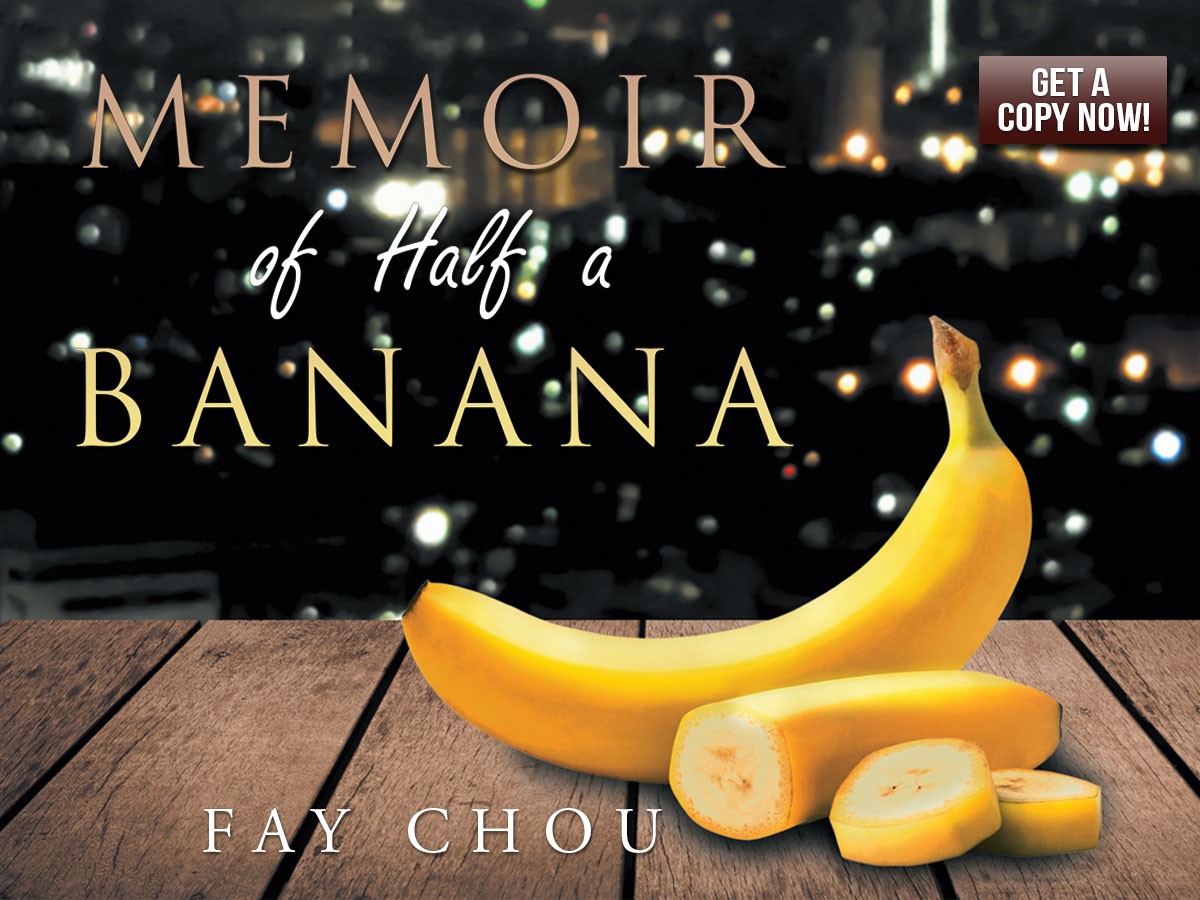 Fay Chou's memoir about her journey in the United States and Taiwan is rich and intense. Highly recommended for anyone who wants an engaging and thought-provoking reading experience.
Fay Chou's Memoir of Half a Banana has earned critical acclaim as a compelling book that shows the importance of appreciating different cultures. It is an honestand gripping recount of the transition of a Chinese woman immigrating to the USA and struggling to adapt to a new culture while retaining her own traditions and values.
In her book Memoir of Half a Banana, first published in 2019, Fay Chou looks back on her days in Taiwan, narrating her story as if skipping through the pages of an old family album. She takes the reader on a journey back in time, reliving her student days when she travelled back and forth from Taiwan to the USA where she finally settled down. She paints vivid pictures of post-war Taiwan and America in the sixties and compares the cultures of both countries through the perspective of education, business, and life in general. The book also delves into relationships, growing pains, disillusionment, parenting, marriage issues, and the challenges and betrayal in the business world.
The Author compares herself to half a banana – yellow on the outside, and slightly white on the inside, reflecting her status as a Chinese immigrant in America. Having lived in the United States for forty-three years, Chou describes how her life has been impacted by both cultures. Embracing similarities and accepting differences, Chou blends the best of two cultures and attempts to thrive in both of them. Dotted with well-known Chinese quotes and anecdotes, Memoir of Half a Banana will entice a reader with its interesting take on Chinese people and ideology. Here's what readers have to say about the book.
"This is one of my top-ten favorite memoir books of all time. It's a compelling memoir, well-written, poignant, but not maudlin. I've read it twice and feel another reread coming on." … Linda Young (Goodreads)
"This is one of the most outstanding books I have read. The way this woman writes her vivid memories of her life. Absolutely wonderful." … Nylah Christensen (Goodreads)
Fay Chou graduated from National Taiwan University, and was an English teacher, translator and senior editor for Guideposts Magazine, Chinese Edition, and Buddhist Tzu Chi Foundation, USA. She owned a restaurant in America's Midwest and was general manager for two wholesale companies in Los Angeles. Now she is a full-time writer. Memoir of Half a Banana is available on Amazon
Media Contact
Company Name: Global Summit House
Contact Person: Anna Reid
Email: Send Email
Country: United States
Website: https://www.amazon.com/Memoir-Half-Banana-Fay-Chou/dp/1543749569