ELOCINA, LLC Launches Fundraising Campaign For Minority Aspiring Entrepreneurs
Black-Owned woman-operated management and strategy consultancy, ELOCINA, LLC, seeks to raise capital for minority aspiring entrepreneurs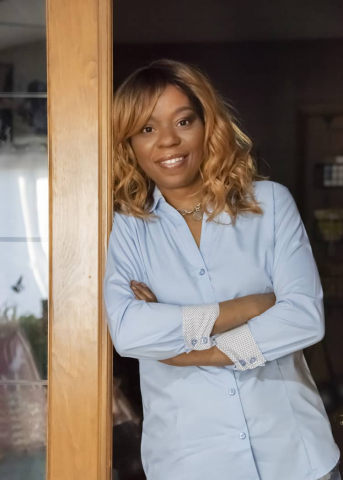 A Minnesota-based management and strategy consulting business led by the passionate entrepreneur, Tawonda Burks, is reiterating their commitment to supporting small businesses with the launch of fundraising for aspiring entrepreneurs. The goal is to raise $3 million in capital for minority-owned businesses, especially startups with innovative ideas that can change the world.
Entrepreneurship has been described as the fulcrum of any economy that is looking to succeed. In addition to employing a huge percentage of the population, small and medium scale businesses also develop solutions tailored to meet the needs of their local community. Unfortunately, minority-owned businesses often struggle to compete with their contemporaries due to several reasons. According to the 2019 Annual Business Survey (ABS), covering the reference year 2018, about 18.3% of all businesses in the U.S. were minority-owned and approximately 19.9% of all businesses were owned by women. One of the major factors that have inhibited the growth of minority-owned businesses is the lack of adequate capital, which is where Tawonda Burks and her team are looking to make a difference with the fundraising initiative.
Tawonda Burks has undoubtedly contributed significantly to promoting minority-owned businesses and entrepreneurs through small business research. Staying true to her slogan – "Make your mark. Change our World," she founded ELOCINA, LLC, a Minnesota-based corporation that provides consulting services to small business owners and aspiring entrepreneurs. Over the years, she has developed strategies to help businesses scale up and compete favorably in the dynamic 21st-century business environment.
In a related development, ELOCINA is currently seeking opportunities to raise $3M in capital for minority aspiring entrepreneurs. The move resonates with Tawonda's goal of bridging the wealth gap one minority-owned business at a time through education and creating solid business foundations. The initiative will also go a long way in supporting the growth of small businesses, especially considering the impact of the ravaging Covid-19 pandemic in the United States and other parts of the world.
For more information about Tawonda Burks and her efforts through ELOCINA, LLC, please visit - https://www.elocina.com/. ELOCINA, LLC can also be found across social media, including Facebook and Instagram.
ELOCINA, LLC is a Minnesota-based corporation founded and operated by Tawonda Burks, an entrepreneur and leader with a passion for small business research, specifically minority-owned businesses. The company offers consulting services to small business owners and aspiring entrepreneurs.
Media Contact
Company Name: ELOCINA, LLC
Contact Person: Tawonda Burks
Email: Send Email
Phone: 507-990-7223
State: Minnesota
Country: United States
Website: ELOCINA.com