Restoration Complete LLC Brings Decades of Experience in Service to Atlanta Area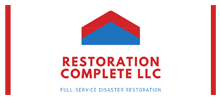 Restoration Complete LLC makes life easy for Atlanta residents with its comprehensive water remediation, mold testing, and mold removal solutions.
Restoration Complete LLC is launching its services in the Atlanta area and is aiming to make life easy for those affected by water and mold damage. Jeff Jones, owner of the company, has more than 35 years of experience in the restoration services industry and has a sterling track record in this business.
"We are happy to announce that Restoration Complete will be available should you need a restoration services expert to help you restore your place back to normal in the quickest possible time," says the spokesperson for the company. "We have many decades of experience in the industry and have helped hundreds of homes get their life back on track even after suffering severe water or mold damage. You can trust Restoration Complete to respond to your calls quickly and get things back to normal with our professional quality skills and expertise."
Restoration Complete LLC is a full restoration service and has unmatched expertise in mold testing and restoring damaged property. With Jeff Jones at the helm, the company is all geared to serve the needs of the people of the greater Atlanta area as it has been doing for the past several years.
The top restoration and cleanup company in Atlanta applies 4Rs to its service – Re-clean, Refund, Repair, and Rectify. The service is also backed up with a 100 percent satisfaction guarantee.
Restoration Complete LLC also has vast experience handling fire damage. The company is a trusted name when it comes to fire remediation and has helped several homes in Georgia deal with severe damages caused by fire.
The fire damage management team at Restoration Complete LLC is fully trained and equipped to remove the stubborn stains and smell of smoke and to completely restore homes. They also collaborate with the insurance companies during the entire process to ensure guaranteed satisfaction.
The water damage solutions offered by Restoration Complete LLC include mold remediation and mold removal. They are equipped with the right tools to detect and fix leaks, remove the water, dry the area, and repair any damage caused to floors, walls, and ceilings. This proven drying services company makes use of the latest mobile cleaning tools and equipment to provide professional carpet cleaning services.
Restoration Complete LLC is available for a water damage, fire damage, mold testing, and mold removal at any time. They have a team of experts ready to serve clients on call with their 24-hour service.
For more information, visit restorationcompletellc.com
About Restoration Complete LLC:
Restoration Complete LLC is Atlanta's leading water, fire, and mold remediation service and is committed to delivering the best quality solutions quickly. Jeff Jones, the owner of the company, has over three decades of experience in the industry and has developed a team of highly skilled professionals fully trained to handle all types of water damage and fire damage situations.
Media Contact
Company Name: Restoration Complete LLC
Contact Person: Jeff Jones
Email: Send Email
Phone: 404-617-9326
Address:4318 Brogdon Place Cove
City: Suwanee
State: GA
Country: United States
Website: restorationcompletellc.com