Mahmood Ahmadu, Like Okonjo Iweala, Is Making Nigerians Proud Globally
Mahmood Ahmadu is the chairman of Innovate 1 Pay, a Nigerian financial technology (fintech) company established in 2012, providing online payment solutions for retail and wholesale mobile remittances, mobile money, and currency card payments. The largest domestic service provider of this nature in its home country, the company has since spread its operations to 24 different nations.
Mahmood Ahmadu is the founder and executive chairman of Online Integrated Solutions Ltd (OIS). A serial philanthropist and entrepreneur, Mahmood Ahmadu founded several significant businesses before OIS.
It is on record that Mahmood was one of the early pioneers of the Global System for Mobile communication (GSM) for digital mobile phone use in Northern Nigeria. His business activities and operations span 53 countries and five continents.
Born on the 9th of September 1966 in Nigeria, Mahmood Ahmadu graduated from the Nasarawa State University earning a UK accredited MBA.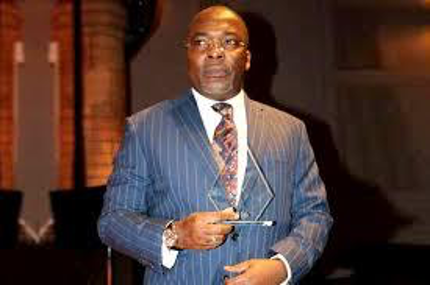 Mahmood Ahmadu
His further education came in the form of management, IT, and communication industry courses, where he utilized these skills to start small businesses that traded products and services
In the early 1990s, Mahmood was able to raise some capital which he used to invest in his very first company known as A2A International Limited. The company made him known amongst the earlier pioneer in the field of trading in GSM in Northern.
He further leveraged his business over the next several years and expanded his venture both locally and internationally. He has also raised awareness of the importance of education and has also enhanced the quality of education through scholarship programs.
In recognition of his philanthropic contributions and impact, Mahmood Ahmadu, alongside Idahosa Wells Okinbo and Adesola Kazeem Adedutan was honoured with the Forbe's Best of Africa award. The awards were presented on September 11, 2020, during a virtual event in conjunction with the Foreign Investment Network (FIN).
Read Also – Vaccine – Ghana experts assure the public of safety
As a multiple award winner, Mahmood Ahmadu was also honoured and recognized as a Leading Personality on Humanitarian Response to Covid-19 Crisis by an International Strategic Communication Consultancy, Euroknowledge.
Read Also – Mena – learning from the African experience in fintech
For those who should know, Mahmood Ahmadu is a name synonym for a sincere, hardworking, and striving businessman in the northern states of Nigeria. Mahmood further expanded his business import/export to neighbouring regions which subsequently made him a motivated businessman.
In recognition of his work and developing innovative technological solutions, as one of the most popular and successful Nigerian Entrepreneurs in UAE, was presented with the Nigerian Economic Development Award on the 5th of April 2016 in London.
Media Contact
Company Name: This Day
Contact Person: Dan Sulevan
Email: Send Email
Country: Nigeria
Website: https://dailyconcord.com/