Jason Wojo Launches the Latest Planners Exclusively for Entrepreneurs, The No Limits Planner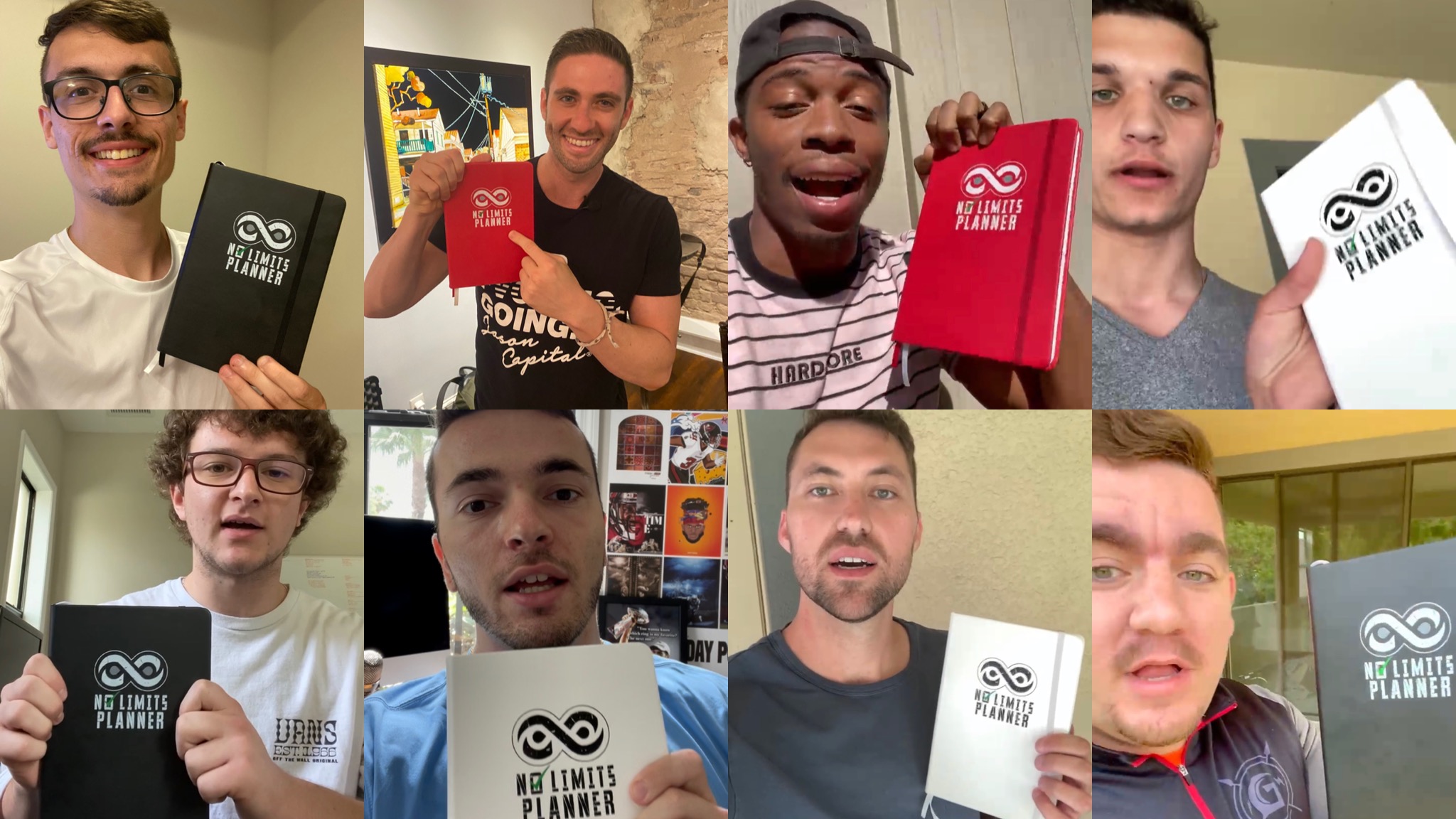 June 10, 2021 – Jason Wojo, the creator and founder of No Limits Planner, has created the official planner for entrepreneurs that has caught the attention of even big players. After three long years of researching the market, and thousands of hours spent on formulating the most apt, quick to fill up and use planner for entrepreneurs, Jason Wojo and the team have invented the very exclusive No Limits Planner.
"The only way you can experience your full potential is when you decide to hold yourself accountable for the things you want in life. Results come to those who take action, and this planner will eliminate any excuses you may have", says a spokesperson for No Limits Planner.
No more excuses and procrastination. The planner has been an instant success since its launch, with a stunning sale of 2,000 plus copies in two months. The buzz around the planner grew on social media after it was endorsed by A-list entrepreneurs like Jason Capital and Rudy Mawer. The end goal is to sell over 50,000 by the end of the year. The No Limits Planner is available for purchase in many colors like white, black, red, blue and pink.
Jason and his team spent long hours researching the most popular planners on the market and decided to create one that was devoid of the flaws and issues he saw in these planners. He felt that they included too many questions. Some of them demanded specific answers that, he felt, were overpowering and unrealistic for busy entrepreneurs. He decided to come up with a solution that suited businessmen who needed quick growth by allocating their time correctly.
"The reason why I grew my business so fast was that I focused on the biggest needle movers in the business and forced myself psychologically to get more done. This planner does exactly that. Tons of entrepreneurs have nothing to hold them accountable because they are too distracted by social media, having shiny object syndrome which ultimately leads them to never finishing any project they start or never staying on track", says the creator of No Limits Planner, Jason Wojo.
Wojo just started this movement in November of 2019 and has also continued to donate towards the environment. To keep the balance in the production of the planners, they plan to continue planting 1-2 trees a day, which is what they have been doing so far.
Jason Wojo has been the owner of a marketing agency for a little less than two years. With a seven figures income, he became a millionaire at the age of 24. This was when he decided that it was a perfect business venture to make a planner for entrepreneurs around the world. His goal is to help fellow businessmen to stay focused on the most important goals in life and avoid distractions.

For more information, please visit www.nolimitsplanner.com.

Media Contact
Company Name: No Limits Planner
Contact Person: Jason Wojo
Email: Send Email
Country: United States
Website: https://nolimitsplanner.com/