Sincoheren Removal Beauty Equipment – Q switch Nd yag laser
Q-switch Nd yag laser is a revolutionary rejuvenation method that stimulates the natural processes of the skin to reverse the effects of aging and excessive exposure to sunlight and give customers radiant, clear and healthy skin.
Q-switch Nd yag laser is a non-invasive laser that can even out skin tone, remove fine lines and wrinkles, and treat scars, open pores and active acne. This laser generates heat and by creating heat in the skin, it stimulates the production of collagen, thus restoring the consistency and color of the skin to a normal and healthy state.
Q-switch Nd yag laser can be very effective in treating rosacea, acne and acne scars.
The products Advantages:
1. Double-lamp and double YAG rods with greater energy output.
2. Pulse width up to 5ns, higher peak power.
3. Accurate energy and real-time monitoring.
4. Flat-top beam output uniformly distributed spot energy.
5. 1064/532nm wavelength automatic switching.
6. Korea imported light guide arm with adjustable spot handles, simultaneous changes in energy density.
7. Automatic water filtration system.
8. FDA, TGA, Medical CE approved.
What are the effects of Q-switch Nd yag laser laser treatment?
Acne
Redness of the face and rosacea
Pores open
Acne scars, surgery or burns
Uneven skin consistency
Rosacea
Facial veins
Inflammatory acne
Freckles
Age spots
Wrinkles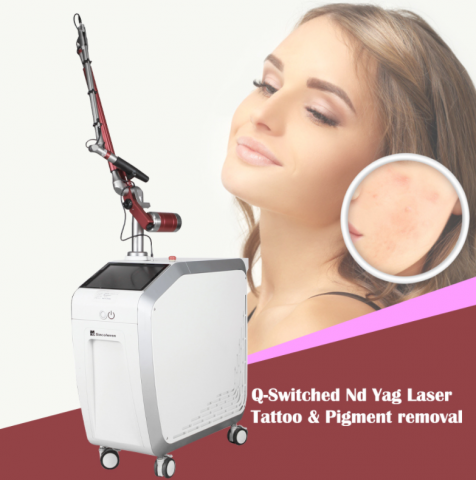 Media Contact
Company Name: Beijing Sincoheren S&T Development co., Ltd.
Email: Send Email
Phone: +86 137 1859 3357
Address:4th Floor, Block A, Jinyun Building, No.43, North Street, Xizhimen
City: Beijing
Country: China
Website: https://www.cntopsincoheren.com/