The Las Vegas Raiders Appoint Densley Dental as Team Dentist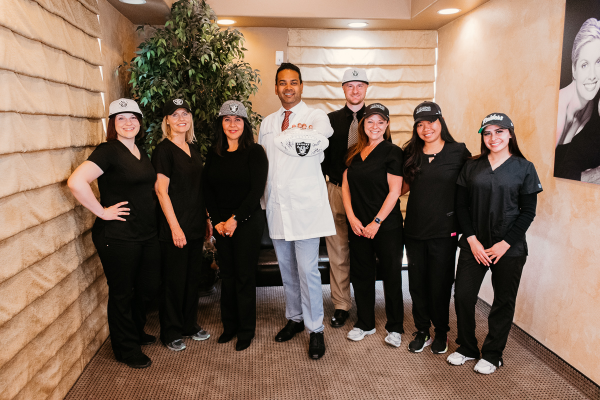 For over thirty years, Densley Dental has been passionately serving the Las Vegas valley. With the use of state of the art dental technology and compassionate staff, Densley Dental has proven to be one of the greatest healthcare providers in the community.
Dr. Aman Sidhu, along with his dedicated dental team, is well known for expertly providing a diverse range of general, cosmetic, specialty, and even sports dental services. Due to their level of expertise, the office is now being trusted with the dental care of the Las Vegas raiders.
"Dr. Sidhu is on a mission to provide extraordinary dental care to the Las Vegas and Henderson area. Our full-time registered dental hygienists can also help improve your periodontal health by providing complete assessments and treatment recommendations," says a spokesperson for Densley Dental.
The experienced team utilizes up-to-date advanced technologies like Itero scanners for digital impressions, UV sterilization, aerosol reducing units in every room, and CT machines. They are proudly certified and trained in highly advanced dental technology and techniques. Because of this, the team can provide their patients with treatments and procedures that are less invasive, more cost and time effective, and highly predictable for long-term oral health benefits and cosmetic results.
"Densley saved me from getting 7 teeth pulled when I started my chemotherapy and radiation treatments. They dropped everything and worked on my mouth for 5 hours straight," says a happy customer.
Densley Dental is a Henderson-based dental practice dedicated to serving the community with the best dental services in the state.
For more information, please visit: www.besthendersondentist.com
Media Contact
Company Name: Densley Dental
Contact Person: Media Relations
Email: Send Email
Country: United States
Website: http://www.besthendersondentist.com