Practice Growth Platform DearDoc Announces Innovative AI Text Software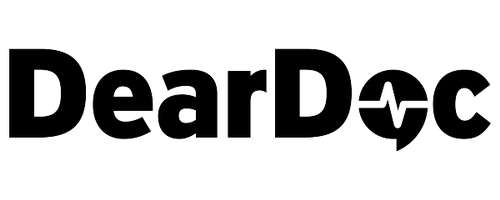 DearDoc's software has been integrated into top EMRs like Dentrix, EagleSoft and Athena Health to provide more bookings for doctors and medical professionals.
NEW YORK – DearDoc, a cloud-based platform with advanced tools for medical professionals, is a new tool that helps doctors who own their own practice connect with patients and grow their business.
To learn more about DearDoc's suite of industry-leading AI-powered products, visit: https://www.getdeardoc.com/
DearDoc pioneers groundbreaking software like their Missed Call AI integration – which uses online software to send a text to patients when their doctor's office is closed ­– and an automated assistant who can obtain patient information through HIPAA-compliant channels and set upcoming appointments.
"Our goal is to make AI easier to use and accessible to private practices," said founder and CEO Joe Brown. "Now small dentists and doctors can leverage AI in the same way as giants like Amazon and Fortune 500 companies."
"DearDoc recently expanded into a 10,000 square foot office in Manhattan and is currently used by over 2,500 private practices in the United States and Canada," Brown said.
"DearDoc is one of the best lead generation services for new doctors," he said. "Nearly 80 percent of patients will go to the first provider who responds to them, so having software that does that data collection for practices is a game-changer. We're proud to be at the forefront of this innovation."
About DearDoc
DearDoc is a practice growth platform that helps doctors get more patients, retain their patients and increase business efficiencies through artificial intelligence. They have won "Best Places to Work in 2020" from Built In NYC and were featured in Business Insider, among others.
Click here to check out how to grow your practice: https://www.getdeardoc.com/
About Joe Brown
Joe Brown is an entrepreneur, optimist, and the CEO and founder of DearDoc, a practice growth platform for doctors and medical practitioners. He has been featured in Built In NYC, Business Insider, and MarketWatch.
Click here to learn more about his AI software that is helping doctors get more patients: https://www.getdeardoc.com/
Media Contact
Company Name: Dear Doc
Contact Person: Joe Brown (CEO)
Email: Send Email
Phone: (646) 585-9743
Address:80 Nassau St #4B
City: New York
State: NY
Country: United States
Website: https://www.getdeardoc.com