Chris Pugh Commences Seminars Tour To Train People on How To Become Licensed General Contractors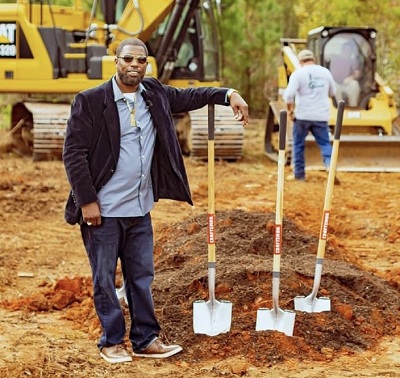 Chris Pugh, the founder of CB Pugh Enterprises LLC and the Pugh Builders General Contractors (GC) Academy located in Raleigh, North Carolina, commences the Pugh Builders GC Academy Seminars Tour to different cities in the country. These seminars tour aim to expose Entrepreneurs, Retirees, and Veterans to the practical aspects of building and construction and how they can become successful Licensed General Contractors.
September 9, 2021 – Raleigh, NC – Chris and his Academy are on the mission to change the lives of people who desire to build a career in the Construction industry. The General Contractor's Seminars will be held in the following cities:
Raleigh, North Carolina
Fayetteville, North Carolina
Greensboro, North Carolina
Memphis, Tennessee
Nashville, Tennessee
Knoxville, Tennessee
Charleston, South Carolina
Greenville, South Carolina
Columbia, South Carolina
According to Chris Pugh, the founder of CB Pugh Enterprises LLC and the Pugh Builders GC Academy's "Being a native of Raleigh, North Carolina, I have seen and took part in the construction and progress of this area. I am one of the homebuilders currently working in partnership with the City of Raleigh on the new affordable housing neighborhood of East College Park and Martin/Haywood, located in downtown Raleigh, North Carolina. The coolest part is that I grew up in East Raleigh. This area is very close to my heart. Professionally, I am a highly successful licensed General Contractor working in the industry for the last 16 years. Now I have decided to utilize my experiences to help other people become Customer Home Builders and General Contractors."
Chris Pugh is the expert who will teach you the ABCs and 123s of the construction and home building industry at Pugh Builders GC Academy. The Academy offers different building and construction courses that can guide you to become a Licensed General Contractor. The Custom Home Building Course focuses on single-family new construction, remodel, rehab, and light commercials. Pugh Builders GC Academy Course is the best opportunity for newcomers to learn the art of Custom Home Building.
The 2021 Pugh Builders GC Academy Tour is underway while the Raleigh, North Carolina Classes have started. Chris Pugh has several spots open in Memphis, Tennessee, where He teaches and guides the students who want to make their mark in the building and construction industry. The following destinations of the tour are Greenville, South Carolina & Fayetteville, North Carolina as well as other markets in the States of NC, TN, and SC.
When talking about what inspires him and his Academy to embark on the tour, Chris said, "Our mission is to help participants obtain their General Contractors License, as they prepare to develop the skillsets and abilities necessary to become sought after Licensed Contractors. We plan to engage in this by providing a tangible training-based opportunity designed to introduce them to the various process and practices associated with becoming successful Licensed General Contractors. We will also introduce them to the social entrepreneurship principles that are essential in developing healthy communities."
He also added that Participants will receive tactical instruction, classroom guidance along with field exposure on the nuances of single-family home construction while learning the established principles gained from over 15+ years of active practice in the field of General Contracting. Participants will be instructed on the steps necessary to obtain a license to practice General Contracting in the states of North Carolina, South Carolina, and Tennessee. Participants will be assisted in creating an Action Plan towards utilizing their General Contractors License and skills gained from attending the Pugh Builders General Contractors Academy to establish a niche in the rewarding career of Custom Home Building. "Retirees, Veterans and Entrepreneurs are welcome at my Academy," Chris Pugh said.
The Pugh Builders Academy observes the following Class Schedule.
Class Schedule
Currently, in the Raleigh, NC market, the Pugh Builders GC Academy meets 3 Saturdays a month for four (4) months. Two (2) Saturdays are spent in the classroom learning the ABCs & 123s required in becoming a highly effective Licensed General Contractor/Custom Home Builder. One (1) Saturday is spent "in the field," gaining exposure to seeing actual single-family custom homes as they are being constructed from the ground up to enhance the principles and practices being taught in the classroom.
Classroom Topics Covered
• Identifying potential project deals
• Tips on approaching the bank to secure project funding
• Various documents banks look for when extending project financing
• Instruction in navigating the Project Permitting process
• Formulas used to determine project profitability, cost-to-build (Sticks & Bricks), house
• size (SF)
• How much to pay yourself during the build process
• Sub-Contractors & Net 30s
• 156 Steps to project completion
And Much More!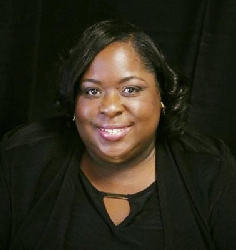 Marilyn Bryant-Tucker, is the Owner of MBT Marketing Solutions & Associates. She is a well rounded PR Specialist and Digital Marketer with 13 years of experience. She has great zeal for helping Entrepreneurs grow their business, with her wealth of knowledge and experience. She holds an MBA in Marketing, Executive Graduate Certificate Business Administration and has pursued Doctoral Studies in Marketing.
So, if you are looking to be your own boss and want to get your General Contractor License, register for the Seminar Tour.
For more information, call 855-494-7544 or send us an email via [email protected]
Media Contact
Company Name: MBT Marketing Solutions & Associates
Contact Person: Marilyn Bryant Tucker
Email: Send Email
Phone: (919) 345-2892
City: Raleigh
State: North Carolina
Country: United States
Website: mbtstrategies.com