MINGDA MD-6H 3D Printer Printed Orthodontics with PETG Filament
In the 3D printing industry, there are many kinds of printing materials for FDM 3D printers, such as PLA, ABS, TPU, HIPS, carbon fiber, etc. Among these 3D printing filaments, PLA has become the most popular 3D printing material because of its reasonable price, environmental protection, and good printing effect. Therefore, many 3D printer manufacturers only produce 3D printers for printing PLA.
In order to serve more users and meet the needs of customers in special industries, MINGDA is committed to enabling more industries to experience the convenience of 3D printing technology. It has launched the industrial 3D printer MD-6H, MD-6H not only has a large printing size, but also can print different filaments, such as carbon fiber filament for the auto parts industry, ABS filament for the electrical industry, TPU filament for the footwear industry, and PETG filament for the medical correction industry.
As everyone knows, PETG material has stable properties and is not prone to chemical reactions, which makes it extremely valuable in medical applications. Therefore, PETG materials are also widely used in the plastic surgery industry and the orthopedic industry .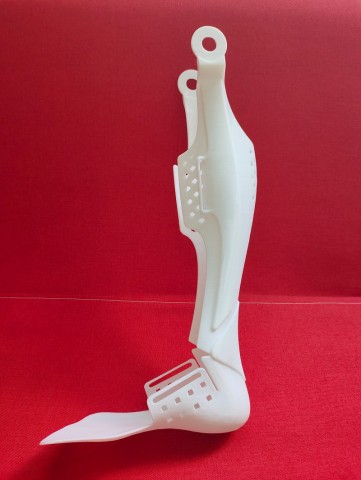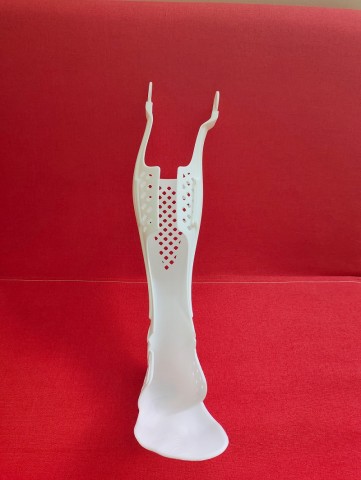 Recently, a European user shared a model of using MINGDA MD-6H to print a PETG orthosis. It is said that this user is a professional orthodontic equipment supplier that provides orthotics and protective gear for some disabled persons. They need to use a professional 3D printer to print these protective gears, and these printing materials must be PETG material. So they searched for many 3D printer manufacturers and finally chose the MINGDA 3D printer MD-6H.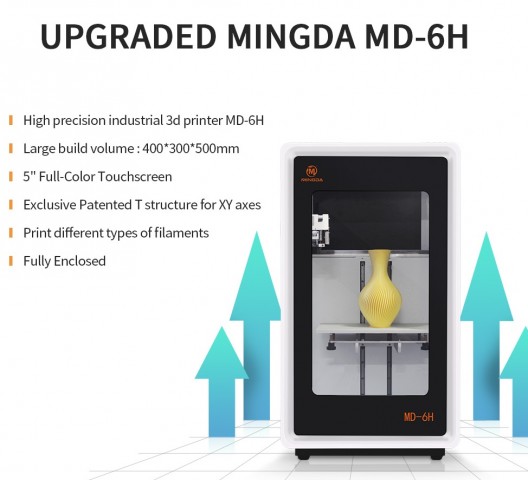 As one of the first manufacturers in China to develop and produce 3D printers, MINGDA has its industrial 3D printers MD-6H (build size: 400x300x500mm), MD-600 Pro (build size: 600x600x600mm), and MD-1000 Pro (build size: 1000x1000x1000mm), because of its large build size, high precision, and high stability, it is popular in many industries such as auto parts, industrial parts industry, architecture, portrait, medical treatment and so on.
For more information, visit the website: https://www.3dmingda.com/
Media Contact
Company Name: Mingda 3D Printer
Contact Person: Mr. Sam
Email: Send Email
Phone: +86-13530306290
Country: China
Website: www.3dmingda.com