Composer Randy Edelman Revisits "A Weekend in New England" to Celebrate "A Life in 80 Minutes"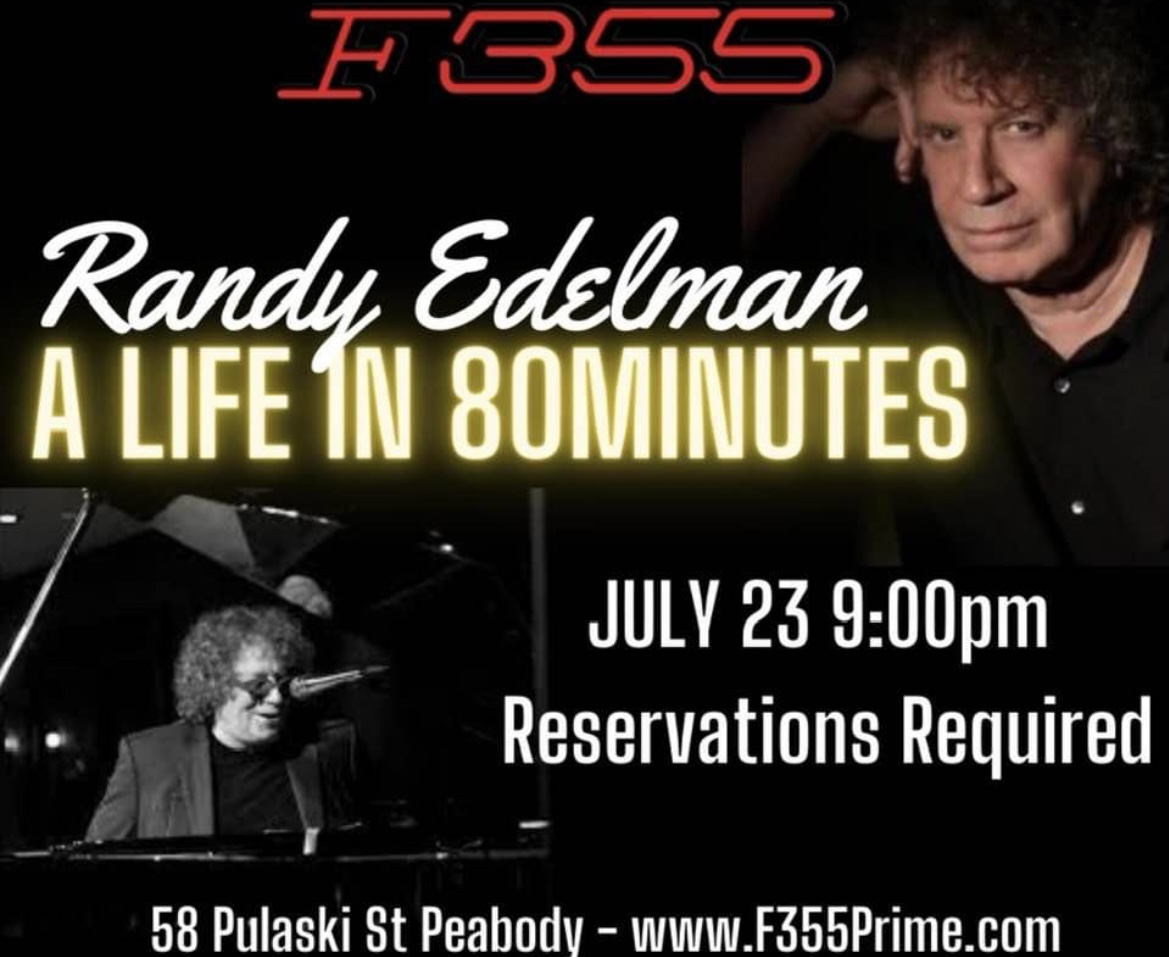 Globally celebrated film music serialist and pop singer/songwriter Randy Edelman embarks on a journey to Massachusetts in several rare performances showcasing his incredible adventures through music and song in "A Life in 80 Minutes" featuring his illustrious "A Weekend in New England" (as recorded by Barry Manilow). Randy will be presenting his super hit songs recorded by artists including Patti LaBelle, Nelly, The Carpenters, Bing Crosby and a cascade of others as well as medleys from his blockbuster film and televisions scores encompassing "My Cousin Vinny", "Last of the Mohicans", "Billy Madison", "27 Dresses", "Gettysburg", "Ghostbusters ll", "The Mask", "Kindergarten Cop", "Twins", "While You Were Sleeping", "MacGyver", and a parade of others.
On Wednesday July 20 Randy can be heard via Boston radio 95.9 WATD FM on "Gary Leavitt and Friends" @ 9:00PM. On Thursday July 21 Randy can be seen live and in person at The Magic Room @The Space Center (83 Morse Street, Norwood, Mass.). On Friday July 22 see him live at Premiere on Broadway (517 Broadway, Somerville, MA) @ 8:00 PM and on Saturday July 23 he will be featured at F355 (58 Pulaski Street, Peabody, MA) @ 9:00 PM.
The opulence of piano couture Randy Edelman lies not only within his music compositions but also in the romance of his attitude, and the enchantment of the keys when his fingers glance at them often sounding like liquid mathematics, or perfumed smoke or operatic punk rock. His performances are powerful and emotionally charged leaving his audiences entranced and astounded.. He has shared the stage with The Carpenters, and Frank Zappa, and has performed all over the world including at the Drury Lane Theatre in London and the Budokan in Japan…
For Tickets
The Magic Room – https://magicroom.ticketleap.com/randyedelman/?fbclid=IwAR0VYx7kE1FyuMW1XO1150758d6914oSS9ymHg2EBpwpObJ0npWclr0nBic
For Reservations-
Premier On Broadway 617-996-6838
F355- 978-209-3355
Media Contact
Company Name: World Star PR
Contact Person: Jimmy Star
Email: Send Email
Phone: 631-506-6600
Country: United States
Website: https://www.facebook.com/WorldStarPR/