Kevin Cady's, Depths of Dante: a novel, is Recognized as a Finalist in 2022 Top Book Award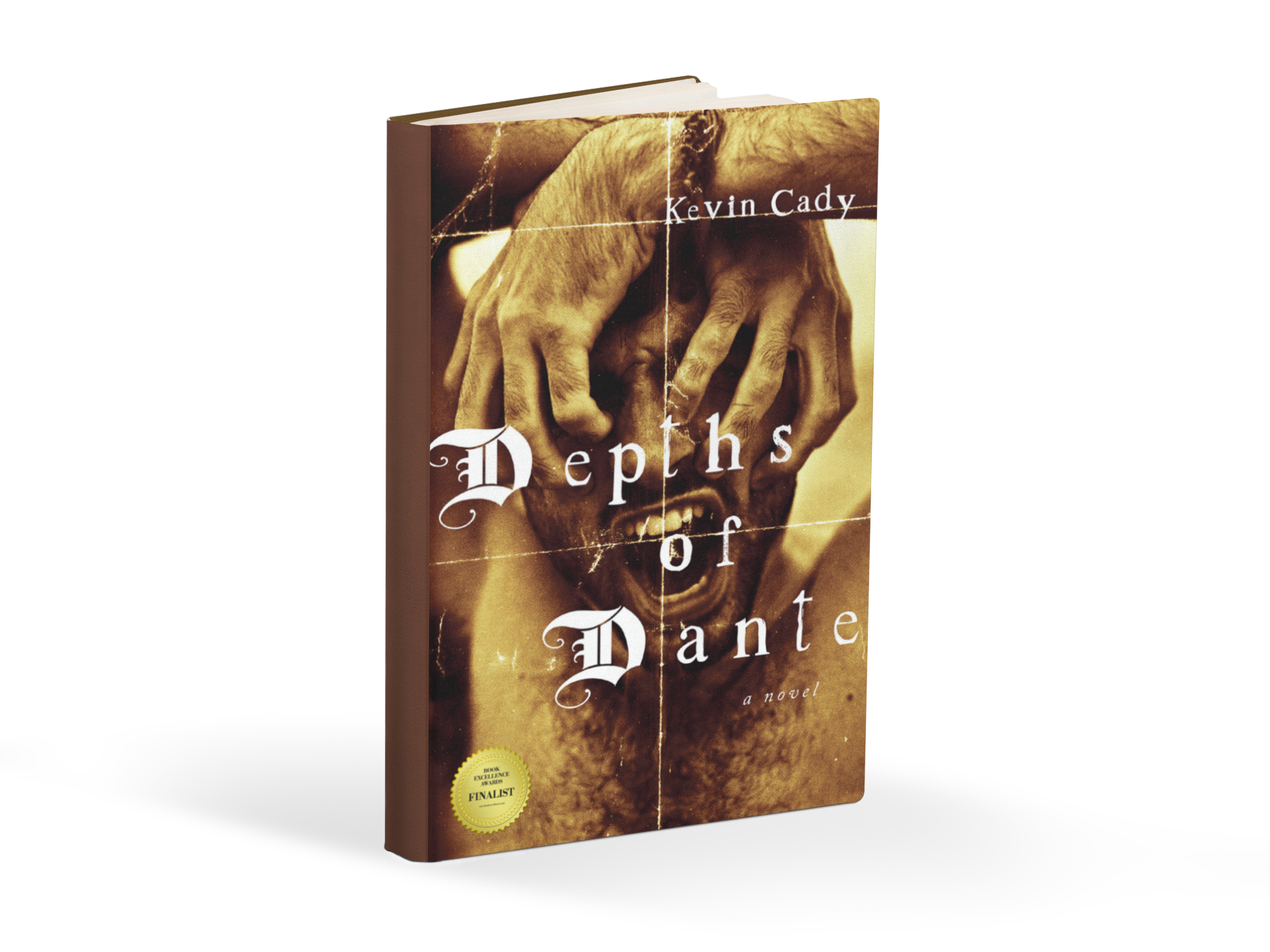 Depths of Dante: a novel is recognized as a top 2022 book award finalist in a competition that celebrates excellence in books all around the world.
Depths of Dante: a novel by Kevin Cady follows Dante Trakas as he discovers Hell. In search of a lost ship, the Cursed Nomad, Dante is thrown into a dark adventure of which he could've never conceived. In Dante's quest, he encounters a twisted tower of bodies, unsightly beasts and psychological tricks from the devil himself.
Depths of Dante was named a Finalist in the Horror category of the 2022 Book Excellence Awards. The international book award competition recognizes books for excellence in writing, design and overall market appeal. The competition celebrates both independent and traditionally published authors in over 100 countries around the world.
"[The award] reinforces my motivation and high bar for quality. Never will I release a book I feel isn't excellent and wholly unique, but for the Book Excellence Awards to identify me as one of the finalists, it feels both surreal and legitimizing," says author Kevin Cady. Cady is an expert at crafting relatable, graphic mysteries with dark, far-off implications. Like some of the greatest novelists throughout history, his goal is to develop an entirely new genre of mystery, so readers come to recognize the Kevin Cady Dark Mystery brand. "With each new dark mystery novel, I want the readers to go on a journey which they haven't before. In Depths of Dante, the reader walks along with Dante as he questions his past and its connection to societal conflicts, then pushes further into how he might do things differently, assuming he has the chance."
Depths of Dante offers a new perspective on the grim and dire aspects of humanity today with unexpected twists and turns readers won't soon forget. The book identifies how humans criticize others for things which they might not do any differently if they were in the same situation, showing how easy it is for society to repeat its mistakes. The book establishes, in a novel and twisted manner, that every human has the power to create their own happiness…as well as their own Hell, understanding that can help save humanity in the future.
The book has received positive reviews from some of the most well-renowned literary organizations, authors, and reviewers around the world. Book Excellence writes, "The world building and vivid imagery bring a dark complexity to the story—a feature that sets this book apart from others in its genre. For readers interested in a chilling look at what could be in the afterlife, this book is for you."
Depths of Dante: a novel is available for sale on Amazon, Barnes & Noble, Apple iBooks, Nook, Google Play, and other online bookstores. Fans of dark mystery are encouraged to purchase their copy today.
About the Author
Kevin lives in Colorado Springs with his fiance, Caitlin, and their pup, Saloon. He's a teacher at a local high school and earned degrees from Miami University, a bachelor's in rhetoric, and Colorado College, a master's in education. When he's not writing, you'll find him rock climbing or at the local concert venues. His new award-winning book, Depths of Dante, is available now, as well as his esteemed trilogy, The Elijah Warren Files. Join the dark mystery fam today: www.kevincadyauthor.com
Connect with Kevin Cady:
Website: www.kevincadyauthor.com
Facebook: https://www.facebook.com/people/Kevin-Cady-Author/100009350129305/
Instagram: https://www.instagram.com/kevincadytheauthor
Media Contact
Company Name: Author News Network
Contact Person: Media Relations
Email: Send Email
Country: United States
Website: authornewsnetwork.com