90 Miles Tattoo Studio: Miami Ink at Its Finest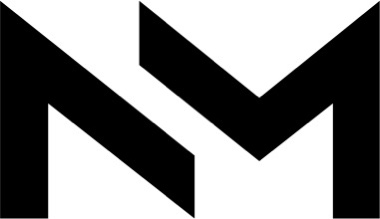 MIAMI, FL – There is nothing more unique and authentic than getting a tattoo – or two – to express one's personality. So if you plan to get inked for the first time or want to have a new one to mark a certain life experience, then there's no better choice than going to Miami's newest place for tattoo lovers – 90 Miles Tattoo Studio.
Located on Biscayne Blvd, right in the heart of The Magic City, this tattoo shop has already gained a huge following thanks to the unique and impressive creations of its artists that truly reflect their vision to show the unique personalities and passions of each of their clients through their tattoos. The tattoo house takes great pride as the home for some of the most talented and passionate tattoo artists with professional skills and vast experience in the industry.
Given the fact that the desires and personalities of people are evolving throughout time, the artists are making sure that each client will surely get inked according to what they really are and what they love. Whatever style of tattoo you want – whether it be simple line art, a calligraphic text, or a highly intricate back piece or sleeve, you will be assured that the great talented artists from 90 Miles Tattoos will provide you with a masterpiece on your skin that you will be proud to show off.
In addition to the great professional talents in the house, 90 Miles is also renowned for having the best atmosphere and comfortable environment that can be felt by every client to come in to have their ink. Good vibes, a positive attitude, clean premises, and an inviting overall atmosphere makes every tattoo lover from even the most distant of states come over.
With clients ranging from local tattoo enthusiasts to famous personalities like UFC bantamweight raising star "Sugar" Sean O'Malley, there is no denying that it is indeed home for all tattoo lovers from all walks of life. So the next time you plan to get new ink or two, 90 Miles Tattoo House is the best place to be.
90 Miles Tattoo Studio is located at 2693 Biscayne Blvd, Miami, Florida. The house is open from Monday – Saturday from 12:00 pm – 9:00 pm, and on Sunday from 12:00 pm – 7:00 pm. You can also reach out to them through their phone number (305) 456-1751, or through their official website at www.90milestattoos.com
ABOUT
90 Miles Tattoo Studio is a tattoo shop located at 2693 Biscayne Blvd, Miami Florida. The shop has gained a huge following and a great reputation for the unique and artistic masterpieces made by its professional tattoo artists who have a vast experience and impressive skills in the field of tattooing.
With their vision to show the uniqueness of their every client's desires and personalities, as well as the comfortable and inviting atmosphere full of good vibes that can be experienced, the tattoo house has made its mark as one of the best and most popular tattoo shops in Miami.
Media Contact
Company Name: 90 Miles Tattoo Studio
Email: Send Email
Phone: (305) 456-1751
Address:2693 Biscayne Blvd
City: Miami
State: FL 33137
Country: United States
Website: https://www.90milestattoos.com/