The Survival Medicine Handbook: The Essential Guide For When Help is Not On The Way Wins Top Prize in 2022 Book Excellence Awards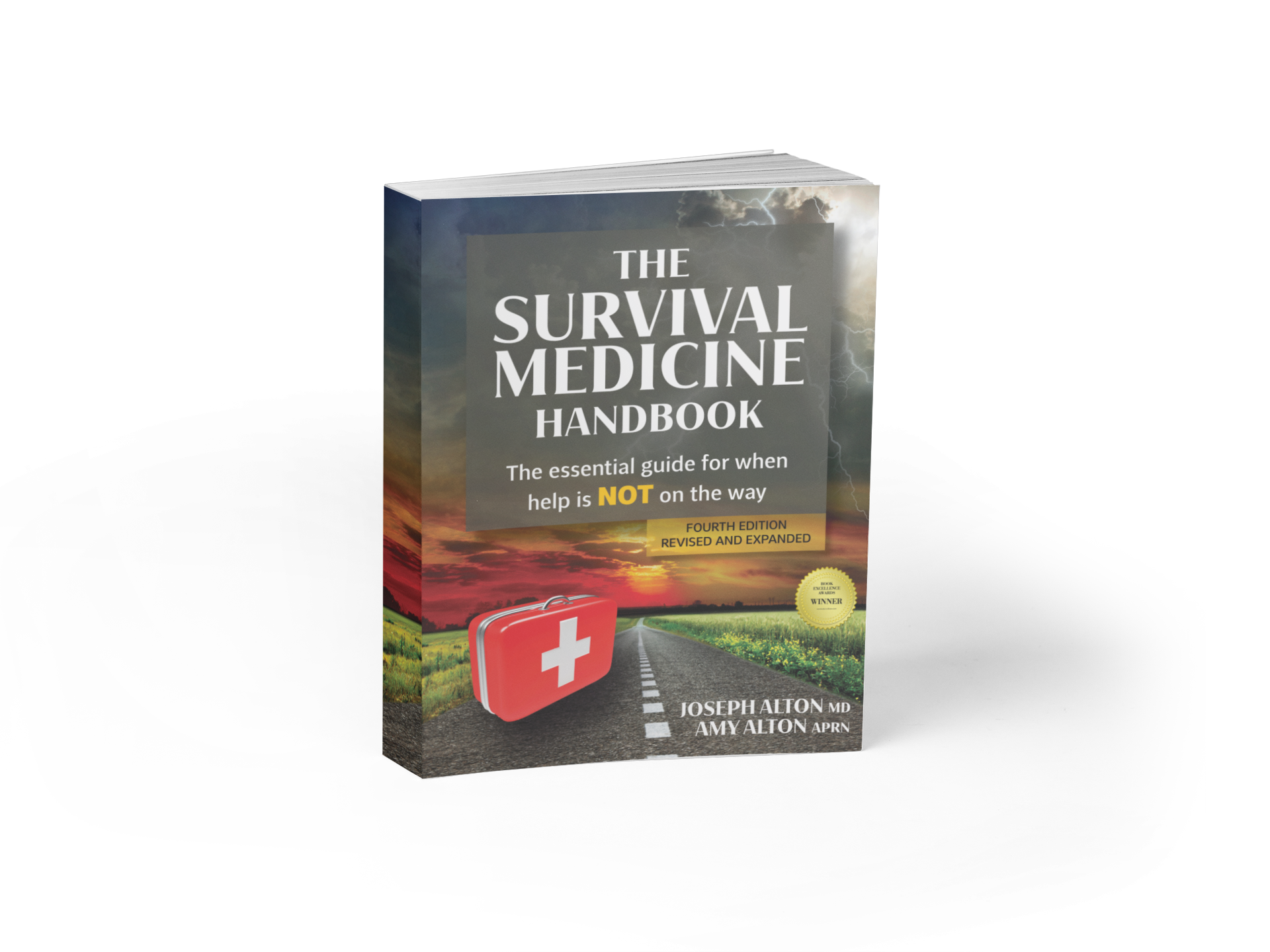 Out of thousands of books submitted, the fourth edition of The Survival Medicine Handbook is recognized for its outstanding writing, design and overall market appeal.
The Survival Medicine Handbook: The Essential Guide For When Help is NOT On The Way by Joseph Alton, MD and Amy Alton, APRN, is the premiere medical reference guide for medical issues in disasters, survival scenarios, and any emergency where modern medical help is not an option.
The Survival Medicine Handbook was named a Winner in the Medical category of the 2022 Book Excellence Awards. Dedicated to recognizing both independent and traditionally published authors, previous Winners and Finalists have been New York Times' best-sellers, spoken at the United Nations and TEDx, and have had their books optioned by movie studios.
"We were thrilled to receive our third award in the prestigious Book Excellence Awards program. It helped propel us to national acceptance as experts in our field," said authors, Joseph and Amy Alton. Named "America's favorite survival medic" by American Outdoor Guide, the New York Times bestselling authors put together a comprehensive 700-page book that transforms the average person into a medical asset, making it a must-have for anyone concerned about our uncertain future. "So few people have the knowledge and supplies needed to make a difference in a disaster…our mission is to put a medically prepared person in every family; our plain-English book helps make them effective in the role of "medic" in any emergency."
The Survival Medicine Handbook is not just any medical first aid book. It's unique in that it assumes that a disaster, natural or man-made, has removed all access to hospitals or doctors for the foreseeable future. As such, the book gives readers the knowledge they need to make a difference, sometimes between life and death, in emergencies on or off the grid. The book shares valuable insights including: how to perform a medical exam; how to handle traumatic wounds from the time they've occurred to a state of full recovery; how to function as a medical provider in the absence of a hospital or certified medical professional, and more.
The book has received positive reviews from some of the most well-renowned experts around the world. "Joe and Amy Alton have long been my preferred source for any information related to medical issues in austere settings. Their Survival Medicine Handbook should be in every prepper library; they cover a huge range of topics, with easy to follow and understand steps for diagnosis and treatment for when the professionals aren't available," wrote Jim Cobb, Editor-in-Chief, Prepper Survival Guide Magazine.
The Survival Medicine Handbook is available for sale on Amazon. Readers, emergency preppers and individuals concerned about the risk of both natural and man-made disasters are encouraged to purchase a copy at: https://www.amazon.com/Survival-Medicine-Handbook-Essential-Guide/dp/0988872501
About the Authors
Joe Alton, MD is a physician, medical preparedness advocate, Life Fellow of the American College of OB/GYN, and retired Fellow of the American College of Surgeons. Amy Alton, APRN, CNM is a Nurse Practitioner and Certified Nurse Midwife. Together, they are the New York Times, Amazon bestselling authors of some of the most popular medical preparedness books in all of history. Their Survival Medicine Handbook is considered to be the premiere medical reference guide for the worldwide preparedness community, and they have received three Book Excellence Awards since 2017. As sought-after experts in survival medicine, Joe and Amy have been featured by national media outlets including ABC, NBC and FOX. In addition, they are frequent contributors to magazines like American Outdoor Guide, Prepper Survival Guide, Backwoods Home, Offgrid Recoil, Backwoods Survival Guide, and more.
To learn more, visit their website, doomandbloom.net, which features over 1200 articles, podcasts, and videos on medical preparedness, plus an entire line of quality medical kits at store.doomandbloom.net.
Connect with Joseph and Amy Alton:
Facebook: https://www.facebook.com/JoeAltonMD/
Twitter: https://twitter.com/preppershow
LinkedIn: https://www.linkedin.com/in/joealtonmdand-amyaltonarnp-36b14232/
Instagram: https://www.instagram.com/doomandbloommedical/
YouTube: https://www.youtube.com/c/DrBonesNurseAmy
Media Contact
Company Name: Author News Network
Contact Person: Media Relations
Email: Send Email
Country: United States
Website: authornewsnetwork.com