CloudVocal Presents A Wireless Microphone For Violinists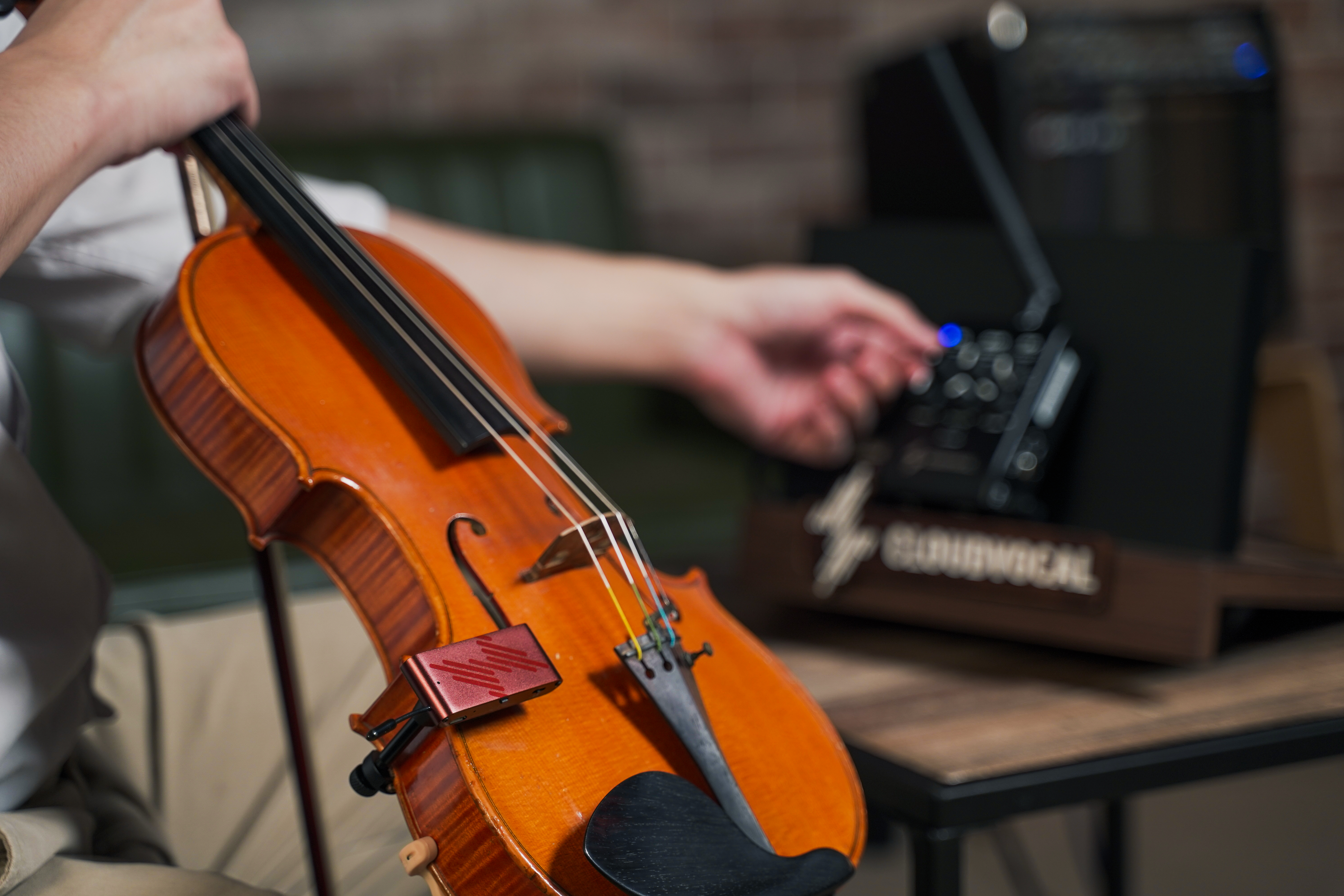 Professional musicians are always on the lookout for solutions and technology to boost volume and sound effects so they can adapt to various musical genres and plug into new ideas and styles.
CloudVocal creates quality wireless microphones and equipment for a variety of musicians and is pleased to announce a full line of products for both the violinist and fiddler this time.
The ISOLO VF-10 gives the musician the control over their music and freedom of movement that is sorely missing in traditional amplification solutions. By integrating audio and wireless technology, giving violinists and fiddlers a compact solution that gives them volume boost and sound effects whenever they are playing outside auditoriums or in a loud environment with a band.
"My company produces products that do exactly what the musician and the audience expects. The ear can hear each and every note as intended to be heard. The tones are clear and crisp. Music does what it should do and flows from the strings to the heart," said Samison Yu, founder of CloudVocal.
Unlike other products in the market that limit player to choose between microphones or pickups, the ISOLO VF-10 combines both source in the system so players can switch between the natural condenser mic tone or feedback resistant piezo pickup. Without any permanent changes, ISOLO VF-10 can turn any acoustic violin into stage ready instrument.
All of CloudVocal technology is backed with many years of experience in the audio engineering industry. Samison insisted on research and development using top quality parts in the development process. The result is the cleanest sound with least amount of harmonic distortion in a violin microphone that will bring years of satisfactory use.
"It is important to remember that CloudVocal products are made to be used. All of our products are ready for any and all needs from a first recital to a professional concert. We make good use of our wireless transmission engineering background to dig out high quality sound from instruments. During the development process, we tested, designed, and interviewed, just to build ISOLO, the wireless instrument microphone" continued Yu.
Learn more about the product and its exceptional features at us.cloudvocal.com.
Media Contact
Company Name: CLOUDVOCAL International Co., Ltd.
Contact Person: Anne Lien
Email: Send Email
Phone: +886-223887420
Address:2F., No.27, Hengyang Rd. Zhongzheng Dist.
City: Taipei 10045
Country: Taiwan
Website: https://us.cloudvocal.com