Neonatologist and Bestselling Author Releases Book Spotlighting the Neonatal Intensive Care Unit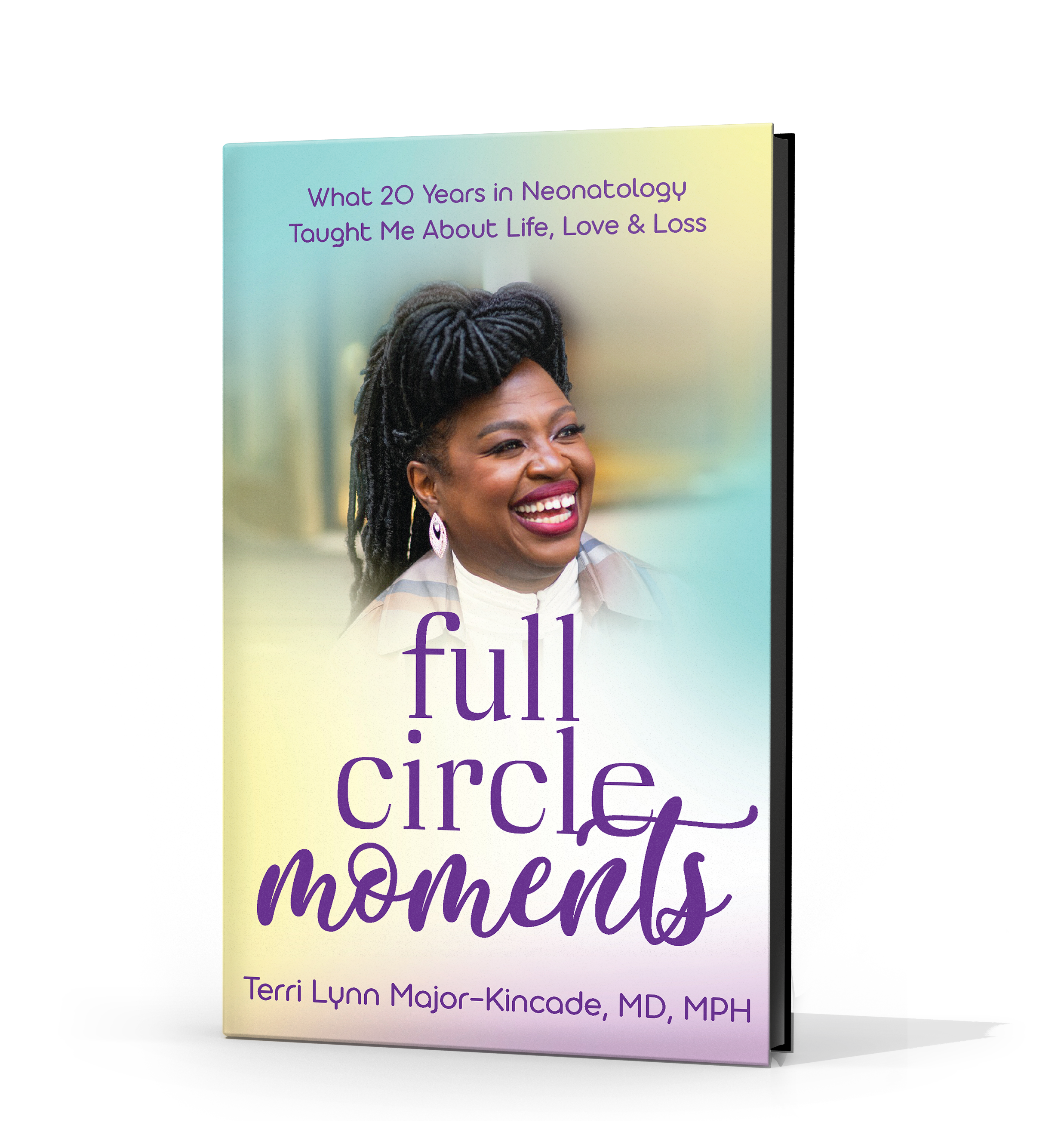 The neonatal intensive care unit (NICU) is a roller-coaster ride through a fascinating world of magic, miracles, plastic boxes, blessings, and burdens. To help parents and preemies navigate the journey of life, and sometimes death, Terri Lynn Major-Kincade, MD, MPH released Full Circle Moments: What 20 Years in Neonatology Taught Me About Life, Love & Loss.
DALLAS, TX – July 13, 2022 – In Full Circle Moments, bestselling author and neonatologist Dr. Terri explains how she helps tiny human beings in plastic boxes say both "hello" and "goodbye" to their parents. With great compassion, Dr. Terri shares stories from her twenty-year career about the brave babies and families of the NICU who travel unimaginable paths every day and get up to do it over and over again all in the name of hope. Through this montage of interwoven stories and poignant examples, families will be empowered to make difficult, seemingly impossible, decisions regarding their infants.
"Certainly, I have seen many babies spend a very short time on this side of Heaven, but I've seen many more achieve the impossible and return to tell me about it in their own words and the words of their parents. My job is literally the care of miracles, and my mission is prescribing the Gift of Hope," says Dr. Terri.
The topics covered in Full Circle Moments are a heartfelt tribute to the preemies who will help readers discover the power of the human spirit and experience moments where the art of medicine supersedes the science of medicine. The tiny bundles will serve as a reminder that even if it only lasts for a few weeks or days, all life is precious. Dr. Terri's empathy and wisdom will provide valuable insight into the NICU, an amazing and scary place.
Full Circle Moments is a powerful reminder to appreciate every second. "Each moment is sacred, and each face is a chance to be reminded that there is a power greater than ourselves."
Dr. Terri Lynn Major-Kincade is a board-certified neonatologist who gained national recognition through television appearances on Houston Medical and Women Docs. A bestselling author and renowned keynote speaker, Dr. Terri serves on numerous professional advisory boards, including Pampers Womb to World and the nonprofit Return to Zero HOPE. Cherished for her authenticity and empathy, Dr. Terri has a passion for empowering families to make informed choices for their babies.
Published by Publish Your Gift®, Full Circle Moments: What 20 Years in Neonatology Taught Me About Life, Love & Loss is now available for purchase at www.drterrimd.com.
Media Contact
Company Name: Purposely Created Publishing Group
Contact Person: Shani McIlwain
Email: Send Email
Phone: (888) 949-6228
Country: United States
Website: www.publishyourgift.com