Marvoto Launches Muscle & Fat Z2 Portable Ultrasound Measurement on Kickstarter
Device offers end users and health professionals seamless way to accurately measure body fat and explore muscle volume in an ultrasound-powered targeted way
Kickstarter is today the launchpad for a portable intelligent ultrasound device that is intended to allow users to measure fat and muscle volume anywhere accurately and instantly. Launched at https://www.kickstarter.com/projects/703289076/marvoto-muscle-and-fat-z2-portable-ultrasound-measurement?ref=2p6wfr
Marvoto Muscle & Fat Z2 promises to put cumbersome weight scales and complex BMI calculations in the past.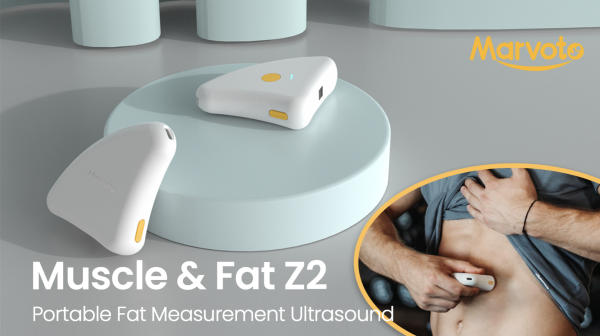 For the first time, technology that has only been available to hospitals is now made available to healthcare professionals, fitness instructors, and end consumers. This device uses the same technology that large and extremely expensive hospital-grade ultrasounds use.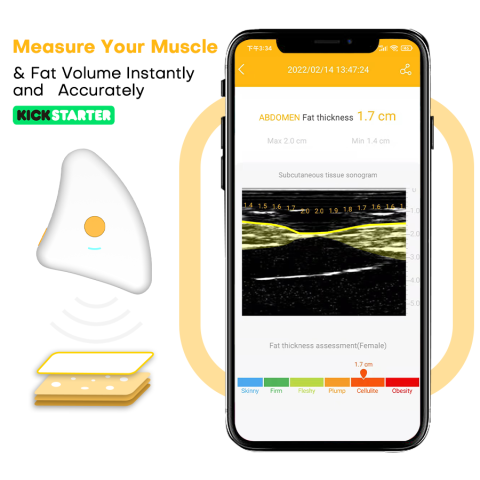 "The main point is that anyone can easily use this device and understand the data it provides", Marvoto's representative said. The device is supported by an app that reads the signals and translates them into ultrasound images that anyone can read. The app also allows the user to store the data of fat and muscle measurements, allowing for seamless control of the progress. This feature is as useful for healthcare professionals and personal trainers as it is for end consumers. The app also lets users share their measurements with friends via Whatsapp or through social media.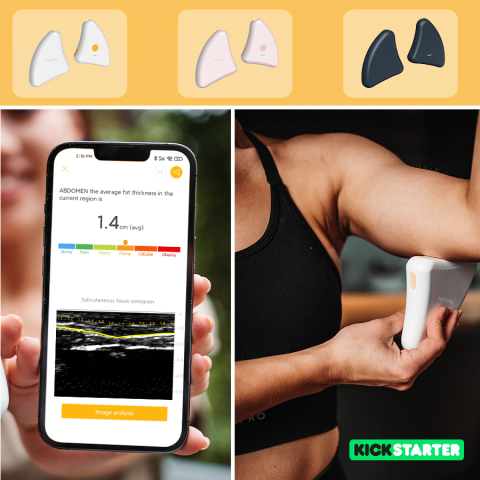 This device can measure the fat thickness of a user's waist, abdomen, upper arm, thigh, calf, and other parts of the body, as well as the muscle thickness of rectus abdominis, biceps, rectus femoris, gastrocnemius, and other muscles. Designed to be truly portable, Z2 measures only 98*91*30mm and weighs only 90g.
Marvoto Muscle & Fat Z2 supports multiple users in its two available versions. The standard version supports up to 10 users, and the professional version supports up to 1,000 users, keeping each user's data separate.
The Marvoto Muscle & Fat Z2 Portable Intelligent Fat Measurement Ultrasound campaign on Kickstarter at https://www.kickstarter.com/projects/703289076/marvoto-muscle-and-fat-z2-portable-ultrasound-measurement?ref=2p6wfr
They are seeking to raise $300,000 to fund the large-scale production of the ultrasound which will be offered early and for a special price to the backers who support the campaign.
About Marvoto
Founded in 2015, Marvoto offers end consumers and health professionals state-of-the-art non-invasive, low-cost, and timely visualization of ultrasound images. Our hand-held 3D ultrasound devices are like no other devices available on the market, offering unparalleled accuracy and a perfect user experience.
For more information, please visit https://www.kickstarter.com/projects/703289076/marvoto-muscle-and-fat-z2-portable-ultrasound-measurement?ref=2p6wfr
Media Contact
Company Name: Marvoto Technology (Hong Kong) Limited
Email: Send Email
Phone: 852- 25938620
Country: HongKong
Website: https://www.kickstarter.com/projects/703289076/marvoto-muscle-and-fat-z2-portable-ultrasound-measurement?ref=2p6wfr