WEEDO ME40 Single-Extruder Large-Format 3D Printer Launched on Kickstarter
The device offers a simplified user experience combined with industrial design, large format printing, and the ability to withstand high temperatures
Following its successful Kickstarter campaign for the X40 Independent Dual-Extruder Consumer-Grade 3D Printer, WEEDO is launching today on Kickstarter the ME40 Single-Extruder Large-Format 3D Printer. This new printer, launched at <https://www.kickstarter.com/projects/weedox40/weedo-me40-single-extruder-large-format-3d-printer?ref=8d9129>, is a response to the feedback from past backers, who wanted a printer with outstanding performance and capability but offering a more user-friendly experience.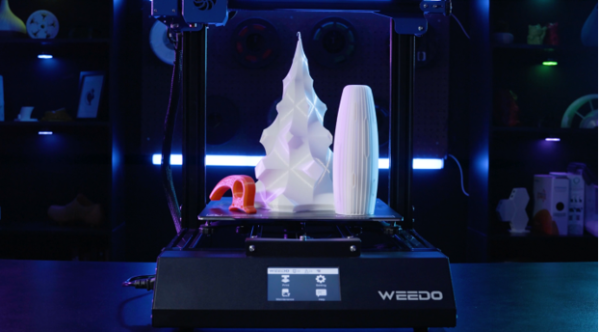 WEEDO ME40 is equipped with a High-Temperature 3D Printhead that is prepared to withstand a temperature of up to 280ºC while printing and allows for PLA to be printed interchangeably, without the typical need to replace the printhead. "For users looking for that characteristic, this new printhead is also compatible with WEEDO X40.
Dropping the dual extruder of the previously crowdfunding device, ME40 now presents a single-extruder structure that nevertheless supports industrial printing requirements due to the Dual Metal Throat on its printhead. Automatic leveling backed by a proximity sensor for pristine printing results is another highlight of the device. Its intelligent operation is designed to support the automatic leveling process, and the user doesn't need to do anything to see amazing results.
Boasting a structure of 11.8 x 11.8 x15.75, WEEDO ME40 is also unique in the way it supports large format projects. To support the user's creativity, ME40 uses open-source firmware, allowing users to change the G-code of ME40. "Versatility and the liberty to create and explore other functionalities are hallmarks of this 3D printer we're now launching.
WEEDO ME40's TMC2208 open-source Motherboard also offers two equally important features: fast movement in both X and Y directions while also working silently to create amazing results. "It prints quickly and silently", said the WEEDO representative.
Another aspect to highlight is that ME40 is equipped with a 4.3inch full-color touch screen, and an optimized UI interface that anyone can understand and seamlessly use. You can introduce your commands, see your printing project's real-time printing information on the screen, and conveniently make sure that the project is unfolding as you want it。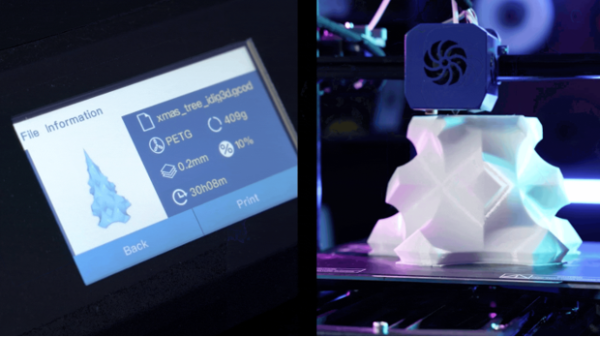 The WEEDO ME40 Single-Extruder Large-Format 3D Printer campaign on Kickstarter at is seeking to raise $3,000 to fund the large-scale production of the printer. Backers who support the campaign gain early and discounted access to the device.
About the Company
The extensive work done by Nanjing WEEDO 3D Technology Corporation in the 3D printing industry is marked by important milestones: 45 patents, including 27 utility models patents, 6 appearance patents, and 11 invention patents. While the company started in the field of robotics applied to education, WEEDO currently leverages an independent R&D center and an advanced R&D laboratory to create 3D printing equipment catering to different requirements–including in several industries. Featuring designs and operation modes built around the concept of an optimal user experience, WEEDO's quality standards have allowed the brand to obtain Sedex, ISO9001, OHSAS 18001, IOS14001, and several other management system certificates.
For more information, please visit <https://www.kickstarter.com/projects/weedox40/weedo-me40-single-extruder-large-format-3d-printer?ref=8d9129> or contact us, at [email protected]
Media Contact
Company Name: Nanjing WEEDO 3D Technology Co.,LTD
Contact Person: Weedo Support Team
Email: Send Email
Country: China
Website: http://www.weedo.ltd/