Shark Tank's Original Shark, Kevin Harrington, Partners with Doc Goodbeard, a Beard Care Company Dedicated to Making Men Feel Good in Their Own Skin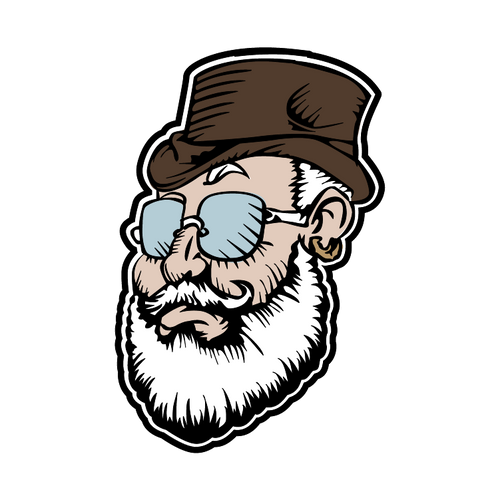 Serial entrepreneur Kevin Harrington, an author, investor, and original Shark on ABC's hit show "Shark Tank" is proud to announce a partnership with Doc Goodbeard, bringing his expertise and insights to the thriving men's personal care brand.
Inspired by Doc Goodbeard's mission and values, Harrington seeks to grow brand awareness, but more importantly, to help educate beard wearing men in the importance – and ease – of a personal care routine with reliable, unique products. Taking just a moment out of the day for a self-care routine can help men look and feel great, inspiring the confidence that leads to successes in both personal and professional life.
These American-made products include beard balms, oils, and washes, beard care accessories, and bundled kits, each carefully crafted for ease of use and naturally pleasant scents. Moisturizing and conditioning facial hair and skin leads to a healthier beard, reducing ingrown hairs, skin bumps, itching, and beard dandruff in addition to looking and smelling great!
Founded in 2016 by US Air Force veteran Jim Dorkins, Doc Goodbeard uses simple formulations and proven ingredients, including a Kokum Butter base that's easier on skin and less likely to clog pores than more commonly used Shea Butter. After Dorkins passed away unexpectedly in 2021, the company continues to serve his legacy of dedication to quality products and happy customers, and portions of the proceeds go to the VFW National Home for Children and the Tunnel to Towers Foundation in honor of Jim's memory.
On joining the business, Kevin Harrington said, "Doc Goodbeard is a fantastic company! I'm excited to become a partner! Our scent line is one you've never experienced before, and Kevin Gouran, our CEO, embodies the kind of drive, passion, and work ethic it takes to be a successful entrepreneur and business."
With the highest quality products, unique scents, and a dedication to standing out in the industry, Doc Goodbeard is poised to reach new customers, develop new products, and gain further traction in conjunction with Harrington's well-documented business acumen.
Spreading the importance and benefits of a beard care routine remain at the forefront of Doc Goodbeard's mission, embodying their slogan "It's all about the beard, man!"
Get a sample pack today at www.docgoodbeard.com!
About Doc Goodbeard
More than just looking good. When it comes to your beard, we believe you can have it all: thoughtfully designed, unique fragrances, and affordable prices. We strive to provide a line of uniquely scented balms and oils that you won't find in other products. Come on, "Rock with Doc" and remember… It's all about the beard, Man!
About Kevin Harrington
An original "shark" on the hit TV show Shark Tank, the creator of the infomercial, pioneer of the As Seen on TV brand, and co-founding board member of the Entrepreneur's Organization — Kevin Harrington has pushed past all the questions and excuses to repeatedly enjoy 100X success.
His legendary work behind-the-scenes of business ventures has produced well over $5 billion in global sales, the launch of more than 500 products, and the making dozens of millionaires.
Twenty of his companies have each topped $100 million in revenue.
Media Contact
Company Name: Doc Goodbeard
Contact Person: Kevin Gouran
Email: Send Email
Country: United States
Website: www.docgoodbeard.com