SehaMed Launches The First-of-its-kind MedTech Marketplace For Innovative Technologies
Providers of tech-driven healthcare solutions, SehaMed, announce the launch of a MedTech marketplace to connect buyers and sellers more efficiently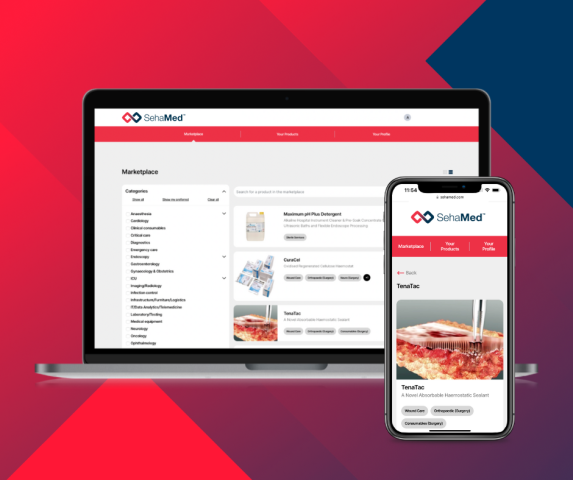 The team at SehaMed Global Ltd, led by the passionate and forward-thinking Anne Hegmann-Weston is challenging the status quo in the medical field by making MedTech innovation available to hospitals around the world with the launch of the first MedTech marketplace. The SehaMed Marketplace is a user-friendly online platform launched as a solution to the "match-making" challenges that manufacturers and distributors in the indusstry hospitals worldwide faceface, leading hospitals around the world to miss out on vital innovation that could improve quality of care, patient outcomes and hospital efficiencies.
"We are absolutely delighted to finally launch a much-needed solution for the industry. The SehaMed Marketplace has been designed to positively impact stakeholders across the supply chain and we are very pleased to have received a tremendous response already," said the company's founder, Anne Hegmann-Weston.
Healthcare continues to evolve due to the emergence of exciting MedTech innovation. However, the route to the international healthcare market remains notoriously complex for medical device manufacturers. They commonly opt for the international distribution model but finding the right partners and getting those distributors to find them, remains one of their biggest barriers to entry. However, SehaMed is looking to change this by streamlining the process and connecting buyers and sellers more effectively through the SehaMed Marketplace.
The SehaMed Marketplace, which is the world's first MedTech marketplace has been specifically designed for high-quality and innovative hospital equipment, instruments, and consumables. It brings together manufacturers and vetted distributors in a single digital space to drive the availability of innovative technologies across the globe.
The MedTech marketplace enables top manufacturers to showcase their products and reach their target audience worldwide, irrespective of location or time, offering an efficient and cost-effective method to connect with qualified distributors in multiple markets, with different subscription packages to meet the needs of different categories of users.
For further information about the increasingly popular MedTech marketplace, visit – www.sehamed.com.
Media Contact
Company Name: SehaMed Global Ltd
Contact Person: Anne Hegmann-Weston
Email: Send Email
Country: United Kingdom
Website: sehamed.com