Introducing NAMUYA, a Premier Home Decor and Furniture Store Offering Boho-Styled Designs and Products
NAMUYA is the new revolution in the home decor and furniture industry, offering a unique and redefined collection of bohemian-styled products and items
The home decor industry is filled with an ever-increasing number of brands and products. Finding the perfect decor can be time-consuming and complicated. The internet today is swamped with millions of sites, each with their own unique products and services to offer. One of the most important factors when choosing home decor products is to be sure that they are of high quality. Nobody wants to buy products today and enter the market searching for new ones because the previously purchased items were not durable.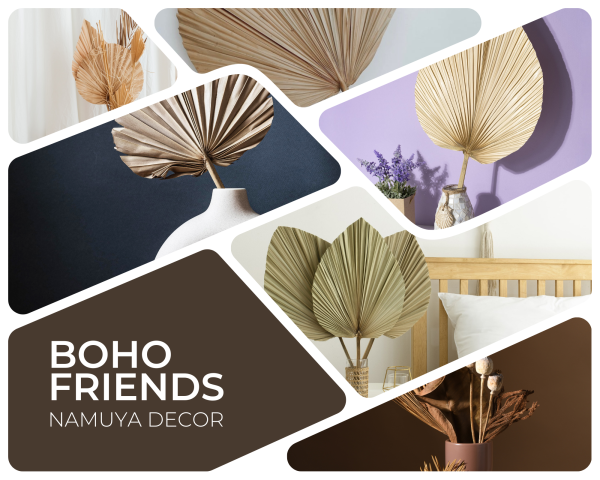 NAMUYA, a premier home décor and furniture store has launched as an answer to several of the questions posed to the home décor niche in recent times. Their approach to revolutionizing the industry is astounding and phenomenal as it is inspired by nature and motivated by a desire to promote the awareness of the importance of nature.
"NAMUYA is here to change the home decor game," explained a spokesperson for the company. "We're offering unique and original items that you will find nowhere else. We're changing the rules. At NAMUYA, shoppers and homeowners will find an intriguing collection of unique Boho-style home decoration products and items which are out of this world. We bring a new meaning to 'home' and to design, with our boho-chic inspired decor and furniture. Get your hands on one of our stunning pieces today—home never looked so good!"
While they are not the first to introduce new ideas to the home decor industry, NAMUYA is reinventing a previously underdeveloped aspect of home decoration and carving a niche for themselves in the global home decor market. The store has also innovated in the way they approach their customers, thereby ensuring that they are always one step ahead of their competitors.
Together with its lineup of boho home decoration items, shoppers can get NAMUYA's signature dried palm leaves and pampas grass decoration products. These products are made with the finest quality and guaranteed to make any home look trendy and give it a vintage-modern look. The dried palm leaves and pampas grass decor items are currently available in the store alongside other amazing boho decoration items. NAMUYA's fabulous boho designers are working consistently to ensure that the store becomes a one-stop shop for exceptional, nature-inspired home decor.
NAMUYA's boho-styled home decor and other products can be gotten from Amazon or at the store's website. To shop at NAMUYA, please visit www.namuyadecor.com.
About NAMUYA
NAMUYA, a brand that sells products that will fill the living space of boho style seekers with simple but unique bohemian patterns and materials for those who pursue bohemian style. The brand, NAMUYA, develops products through communication with those who want to live in the present moment, considering the needs of such an ideal lifestyle. With material quality being its very first priority, NAMUYA is devoted to creating modernistic products that come with both an aesthetic sense and practicality.
Media Contact
Company Name: NAMUYAdecor.com
Email: Send Email
Country: United States
Website: https://www.namuyadecor.com