OroCommerce IT Project Manager Interviewed on Women and Manufacturing Podcast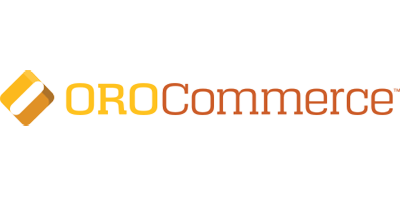 Kate Yanshyna, IT project manager for OroCommerce, the No.1 open source B2B digital commerce platform, was recently interviewed by Lydia Di Liello, host of Jacket Media Co Women and Manufacturing (WAM) Podcast. Yanshyna and Di Liello discussed OroCommerce as the eCommerce platform helping B2B businesses to grow and to make their businesses digital and futureproof. Two years ago, Yanshyna joined the company and prior to the interview she worked in Kyiv, Ukraine.
Yanshyna reflected on her work at OroCommerce in Ukraine, "I realized how lucky I am to work with these kinds of people at OroCommerce. The company made sure to keep us safe, relocated us to safe places, and showed us that employees are their first priority. My company made everything possible to reassure that employees are safe and can continue working."
"It is a big a step for customers to move to the digital sphere and automate solutions. It is such a shame to waste precious people's time and people skills over something that can be automated," noted Yanshyna.
About The WAM Podcast
To bring the story to life, Jacket Media Co, broadcasters of Manufacturing Talk Radio, created The WAM Podcast, where empowered women interview empowered women who can share their experiences and encourage women to look across the broad landscape of manufacturing, from the shop floor to the C-Suite, and the expanse of jobs and careers in between, to learn more about this exciting sector of the U.S. economy, and what it might hold for them.
About Oro, Inc.:
Oro Inc. builds customer-driven, powerful, and flexible software for B2B digital transformation. The groundbreaking flexibility of their digital solutions coupled with a robust set of B2B features available out of the box, ensures Oro's B2B eCommerce and B2B marketplace management platforms are specifically designed for manufacturers, distributors, wholesalers, and multi-channel brands. Powerful core capabilities of the products, ease of customization and implementation, and the availability of a strong and knowledgeable technology ecosystem of solution integrators ensure best-in-class efficiency and time to market.
This integrated technology solution provides a diverse range of B2B features and capabilities including:
Personalization
Localization
Built-in multi-channel CRM
Powerful workflows
Pricing engine
Multi-website and multi-warehouse support
Oro, Inc. was launched in 2012 by former Magento co-founders including Yoav Kutner, Chief Executive Officer, who was named a Supply & Demand Chain Executive Pros to Know recipient.
The Oro team and partners, celebrate the company's 10-year anniversary, remotely delivering innovative solutions for dynamic companies embarking on digital transformation. OroCommerce was recognized as a strong player in the eCommerce vendors' market by all major analyst firms including IDC, Gartner, and Forrester. Follow on Twitter @OroCommerce or call at (323) 591-1514.
Media Contact
Company Name: Oro, Inc.
Contact Person: Anna Korolekh, Marketing Director
Email: Send Email
Phone: (323) 591-1514
Address:1901 Avenue of the Stars Suite 1900
City: Los Angeles
State: CA
Country: United States
Website: https://oroinc.com/