Entrepreneur Tony Dong emerges as one of the top photographers and a marketing genius
Tony Dong is a first generation Asian American with a dream of what is possible.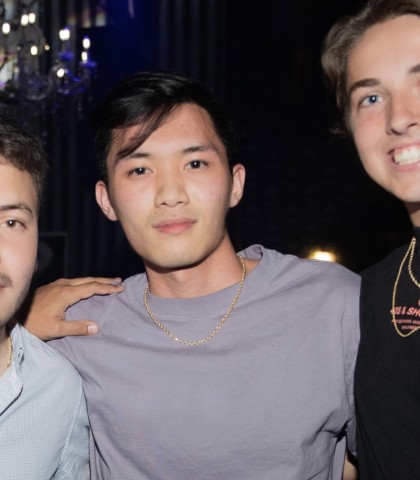 There is a famous saying 'started from the bottom.' This statement couldn't be truer than when it comes to Tony Dong's journey in the photography world. He has worked hard over the past couple of years to achieve his dream of being at the top.
Regardless of his early challenges, Tony Dong made his way up, and at all times, he was constantly trying to improve his portfolio and broaden his audience to remain at the top of his game.
What makes Tony Dong a top photographer and a marketing genius?
He grew up in Cullman, AL, where it was a hard environment for him, as there were no many opportunities for people like him. Despite the challenges and his background, his life has been a journey of two extremes; he has experienced the two sides life offers. His success story began with a camera and a heart full of passion. He used his very first dollars to purchase a camera and never looked back. Deep down, he always wanted to make it big due. He always believed that he was in America and had the power and potential to live the American dream. Beginning as a freelance photographer, he gained an interest in the hospitality industry, where everything is working out for his good so far.
He later decided to apply his gained experience and the little he had earned and ventured into property investment all around the big cities. This also has been a success. Moreover, he has a rich professional network with people he is related to. Some of these individuals are the likes of Dong Dang Giao, a famous movie director and the owner of the Dang Giao Production, known for popular movies like Nang (2016), Sunshine (2017), and Nang 3 (2020).
He has had the privilege of photographing popular and successful individuals, including Bad Bunny at his grand opening restaurant in Miami. Justin Beiber at the YouTube sensation event, the fight between Jake Paul and Ben Askren that happened in Atlanta, GA and other famous individuals and the country music festival known as Rock the South. His journey up has been tumultuous, but he's managed to find his way and passion. From all this experience, he's realized that he is an adept marketer who can work with small things and make them great. From photography, he has built his name in areas like property investment and the hospitality industry and created connections with big names in the industry.
In the words of Tony Dong "Everyone can do it if you are passionate enough to chase your dream."
To learn more about Tony Dong, visit: https://createwithtony.com and follow him on Instagram: https://www.instagram.com/tdong8/
Media Contact
Company Name: KYO Group
Contact Person: Tony Dong
Email: Send Email
City: Atlanta
State: Georgia
Country: United States
Website: createwithtony.com