Dr. Dan Andrews' 44 Years on the Frontline of Medicine Captivates Author's Tranquility Press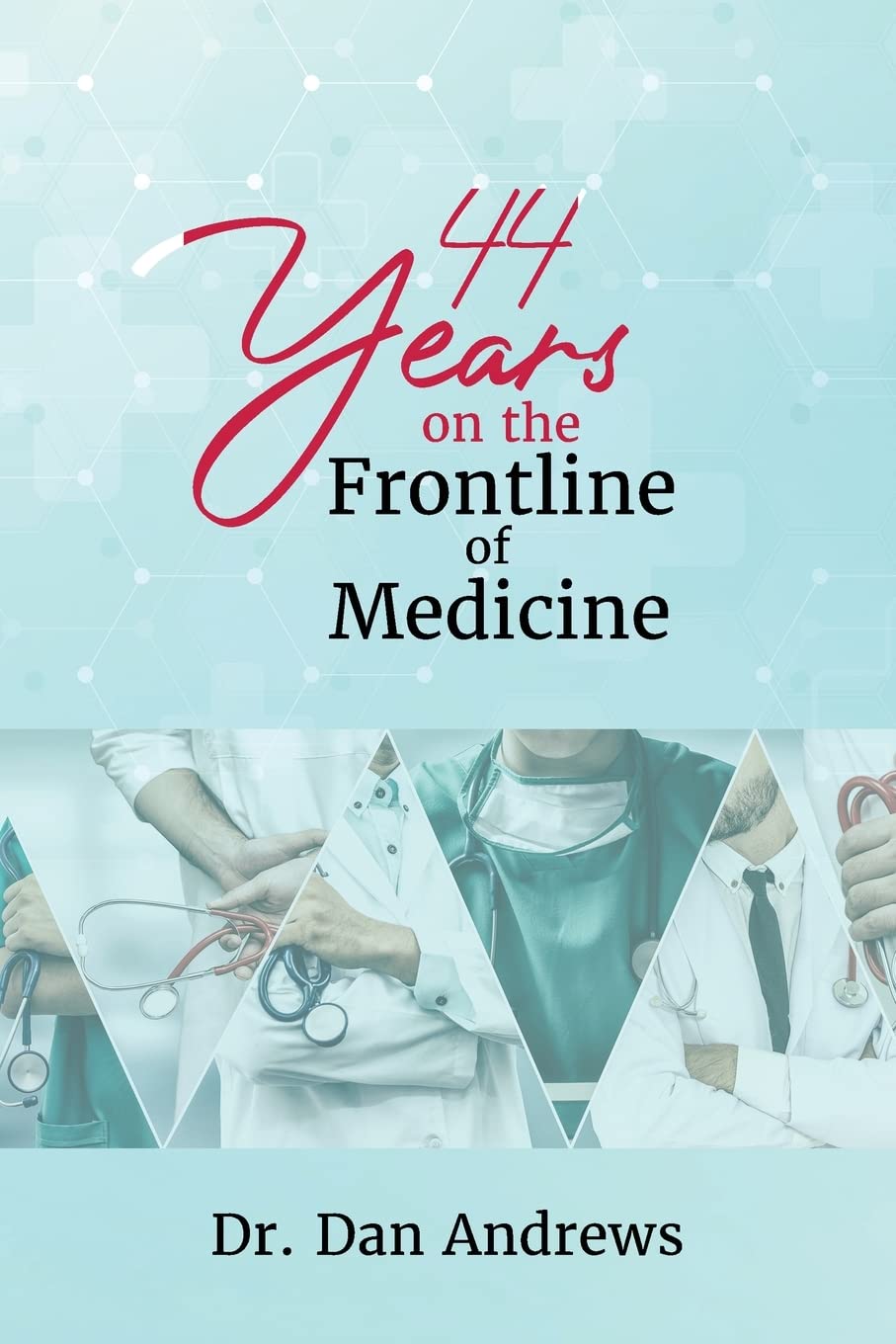 Renowned media and publishing solutions provider, Author's Tranquility Press, gets behind Dan Andrews MD as he narrates the different sides of the medical community in "44 Years on the Frontline of Medicine"
44 Years on the Frontline of Medicine is an eye-opener into the field of medicine and the several behind-the-scenes of practitioners and other stakeholders in the industry, as Dan Andrews MD offers a unique collection of captivating and interesting true short stories to different categories of readers.
"The tales here are rendered with great detail, covering years when the medical community saw many changes in treatment and tools. Some of the stories are grim, occasionally ending in death, sometimes due to a medical error. But there are plenty of light moments, too, and Andrews manages a candid, matter-of-fact tone that aptly fits each tale; he is sympathetic without being sentimental, and humorous without being silly. He also does a fine job of revealing the behind-the-scenes personalities and practices in a medical facility, while offering a perspective that patients don't often experience." – BlueInk Review.
The healthcare system is undoubtedly one of the most important sectors in any country. Over the years, medicine has evolved as solutions emerge to help patients heal faster while also making the practice more enjoyable for doctors, nurses, and other practitioners. However, Dr. Dan seeks to show the significance of compassion, especially as one of the best therapies, even amid several changes in medicine in 44 Years on the Frontline of Medicine.
Dr. Dan Andrews literally chronicles his life journey through short stories, with the addition of humor to captivate readers, a feature that has helped the book earn positive reviews from readers.
44 Years on the Frontline of Medicine can be found on Amazon as well as other platforms in Kindle, Paperback, and Hardcover formats.
For more information about 44 Years on the Frontline of Medicine and other works promoted and published by Author's Tranquility Press, visit – www.authorstranquilitypress.com.
About Author's Tranquility Press
Author's Tranquility Press is a top publicity agency known for delivering innovative solutions designed to help writers across genres to reach a wider audience. The company combines the use of the latest technologies and the expertise and diverse experience of the team to provide quality, relatable content to as many people as possible, irrespective of their location across the globe.
Media Contact
Company Name: Author's Tranquility Press
Contact Person: Patricia Adams, Marketing Supervisor
Email: Send Email
Phone: (866) 411-8655
Address:2706 Station Club Drive SW
City: Marietta
State: Georgia, 30060
Country: United States
Website: www.authorstranquilitypress.com