Seasonal Influenza Market to Witness Upsurge in Growth During the Forecast Period (2022-2032), Examines DelveInsight | Key Companies – SAb Biotherapeutics, Inc., Emergo Therapeutics, Inc., AlloVir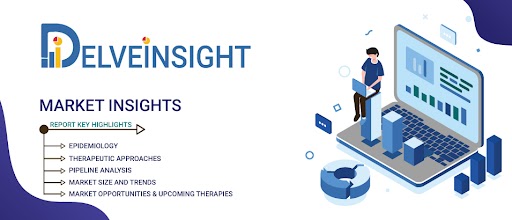 The Seasonal Influenza market is expected to surge due to the disease's increasing prevalence and awareness during the forecast period. Furthermore, launching various multiple-stage Seasonal Influenza pipeline products will significantly revolutionize the Seasonal Influenza market dynamics.
DelveInsight's "Seasonal Influenza Market Insights, Epidemiology, and Market Forecast-2032″ report offers an in-depth understanding of the Seasonal Influenza, historical and forecasted epidemiology as well as the Seasonal Influenza market trends in the United States, EU5 (Germany, Spain, Italy, France, and United Kingdom) and Japan.
The Seasonal Influenza market report covers emerging drugs, current treatment practices, market share of the individual therapies, and current & forecasted market size from 2019 to 2032. It also evaluates the current treatment practice/algorithm, market drivers & barriers, and unmet medical needs to curate the best of the opportunities and assess the underlying potential of the market.
To Know in detail about the Seasonal Influenza market outlook, drug uptake, treatment scenario and epidemiology trends, Click here; Seasonal Influenza Market Insights
Seasonal Influenza Overview
According to the World Health Organization (WHO) seasonal influenza is an acute respiratory infection caused by influenza viruses which circulate in all parts of the world. Most people recover from fever and other symptoms within a week without requiring medical attention. However, influenza can cause severe illness or death, particularly among high risk groups including the very young, the elderly, pregnant women, health workers and those with serious medical conditions
Some of the key facts of the Seasonal Influenza Market Report:
The Seasonal Influenza market size is anticipated to grow with a significant CAGR during the study period (2019-2032)
Approximately 30–40% of hospitalized patients with laboratory-confirmed influenza are diagnosed with acute pneumonia
According to Kalil and Thomas, viral infections presenting concurrently with bacterial pneumonia are now known to occur at 30–50% in adult and pediatric populations
Key Seasonal Influenza Companies: SAb Biotherapeutics, Inc., Emergo Therapeutics, Inc., AlloVir, Cocrystal Pharma, Poolbeg Pharma, Ridgeback Biotherapeutics, Viriom, Inc., NanoViricides, Evrys Bio, ETHRIS, Kino Pharma, ModernaTX, Inc., Novavax, Medicago, Seqirus, Vaxart, Imutex/PepTcell Limited, Otsuka Pharmaceutical Co., Ltd., Visterra, Inc., ENA Respiratory Pty Ltd, Pneumagen Ltd., Cidara Therapeutics, Sanofi, Emergent BioSolutions, GlaxoSmithKline, CureVac, Genentech, Roche, BioCryst Pharmaceuticals, AstraZeneca, Blue Water Vaccines, Mitsubishi Tanabe Pharma Corporation, TFF Pharmaceuticals, Versatope Therapeutics, Avalia Immunotherapies, Dyadic International Inc., Vaxine Pty Ltd., Longhorn Vaccines & Diagnostics LLC, PDS Biotechnology, Arcturus Therapeutics, TechnoVax, Gamma Vaccines Pty Ltd, iosBio, Invivyd, Inc., Najít Technologies, iQur, Dynavax, Icosavax, UMN Pharma, Clover Biopharmaceuticals, and others
Key Seasonal Influenza Therapies: SAB-176, Norketotifen, ALVR106, CC-42344, POLB 001, LAGEVRIO, AV5124, FluCide (Injectable), FluCide (Oral), Research Program: Sirtuin Targeted Therapeutics for Respiratory Viral Infections, ETH 47, , and others
The Seasonal Influenza epidemiology base on type-specific cases analyzed that, more patients of Influenza type-A were found compared to type-B
Get a Free sample for the Seasonal Influenza Market Report-
https://www.delveinsight.com/sample-request/seasonal-influenza-market
Key benefits of the Seasonal Influenza Market report:
Seasonal Influenza market report covers a descriptive overview and comprehensive insight of the Seasonal Influenza Epidemiology and Seasonal Influenza market in the 7MM (the United States, EU5 (Germany, Spain, France, Italy, UK) & Japan.)
The Seasonal Influenza market report provides insights on the current and emerging therapies.
Seasonal Influenza market report provides a global historical and forecasted market covering drug outreach in 7MM.
The Seasonal Influenza market report offers an edge that will help develop business strategies by understanding trends shaping and driving the Seasonal Influenza market.
Download the report to understand which factors are driving Seasonal Influenza epidemiology trends @ Seasonal Influenza Epidemiological Insights
Seasonal Influenza Market
The dynamics of the Seasonal Influenza market are anticipated to change in the coming years owing to the expected launch of emerging therapies and others during the forecasted period 2019-2032.
"The dynamics of 7MM Seasonal Influenza therapeutics market is further expected to increase by the major drivers such as rising cases, increasing immunization awareness, and upcoming therapies in the forecast period [2022-2032]."
Seasonal Influenza Epidemiology
The epidemiology section provides insights into the historical, current, and forecasted epidemiology trends in the seven major countries (7MM) from 2019 to 2032. It helps to recognize the causes of current and forecasted trends by exploring numerous studies and views of key opinion leaders. The epidemiology section also provides a detailed analysis of the diagnosed patient pool and future trends.
Seasonal Influenza Epidemiology Segmentation:
The Seasonal Influenza market report proffers epidemiological analysis for the study period 2019–2032 in the 7MM segmented into:
Total Prevalence of Seasonal Influenza
Prevalent Cases of Seasonal Influenza by severity
Gender-specific Prevalence of Seasonal Influenza
Diagnosed Cases of Episodic and Chronic Seasonal Influenza
Seasonal Influenza Drugs Uptake and Pipeline Development Activities
The drugs uptake section focuses on the rate of uptake of the potential drugs recently launched in the Seasonal Influenza market or expected to get launched during the study period. The analysis covers Seasonal Influenza market uptake by drugs, patient uptake by therapies, and sales of each drug.
Moreover, the therapeutics assessment section helps understand the drugs with the most rapid uptake and the reasons behind the maximal use of the drugs. Additionally, it compares the drugs based on market share.
The report also covers the Seasonal Influenza Pipeline Development Activities. It provides valuable insights about different therapeutic candidates in various stages and the key companies involved in developing targeted therapeutics. It also analyzes recent developments such as collaborations, acquisitions, mergers, licensing patent details, and other information for emerging therapies.
Discover more about therapies set to grab major Seasonal Influenza market share @ Seasonal Influenza market forecast
Seasonal Influenza Therapies and Key Companies
CD388: Cidara
mRNA-1010: Moderna
SAB-176: SAB Biotherapeutics
Research Program: Anti-RNA Virus Therapeutics
Scope of the Seasonal Influenza Market Report
Study Period: 2019–2032
Coverage: 7MM [The United States, EU5 (Germany, France, Italy, Spain, and the United Kingdom), and Japan]
Key Seasonal Influenza Companies: SAb Biotherapeutics, Inc., Emergo Therapeutics, Inc., AlloVir, Cocrystal Pharma, Poolbeg Pharma, Ridgeback Biotherapeutics, Viriom, Inc., NanoViricides, Evrys Bio, ETHRIS, Kino Pharma, ModernaTX, Inc., Novavax, Medicago, Seqirus, Vaxart, Imutex/PepTcell Limited, Otsuka Pharmaceutical Co., Ltd., Visterra, Inc., ENA Respiratory Pty Ltd, Pneumagen Ltd., Cidara Therapeutics, Sanofi, Emergent BioSolutions, GlaxoSmithKline, CureVac, Genentech, Roche, BioCryst Pharmaceuticals, AstraZeneca, Blue Water Vaccines, Mitsubishi Tanabe Pharma Corporation, TFF Pharmaceuticals, Versatope Therapeutics, Avalia Immunotherapies, Dyadic International Inc., Vaxine Pty Ltd., Longhorn Vaccines & Diagnostics LLC, PDS Biotechnology, Arcturus Therapeutics, TechnoVax, Gamma Vaccines Pty Ltd, iosBio, Invivyd, Inc., Najít Technologies, iQur, Dynavax, Icosavax, UMN Pharma, Clover Biopharmaceuticals, and others
Key Seasonal Influenza Therapies: SAB-176, Norketotifen, ALVR106, CC-42344, POLB 001, LAGEVRIO, AV5124, FluCide (Injectable), FluCide (Oral), Research Program: Sirtuin Targeted Therapeutics for Respiratory Viral Infections, ETH 47, Research Program: Anti-RNA Virus Therapeutics, and others
Seasonal Influenza Therapeutic Assessment: Seasonal Influenza current marketed and Seasonal Influenza emerging therapies
Seasonal Influenza Market Dynamics: Seasonal Influenza market drivers and Seasonal Influenza market barriers
Competitive Intelligence Analysis: SWOT analysis, PESTLE analysis, Porter's five forces, BCG Matrix, Market entry strategies
Seasonal Influenza Unmet Needs, KOL's views, Analyst's views, Seasonal Influenza Market Access and Reimbursement
Table of Contents
1. Seasonal Influenza Market Report Introduction
2. Executive Summary for Seasonal Influenza
3. SWOT analysis of Seasonal Influenza
4. Seasonal Influenza Patient Share (%) Overview at a Glance
5. Seasonal Influenza Market Overview at a Glance
6. Seasonal Influenza Disease Background and Overview
7. Seasonal Influenza Epidemiology and Patient Population
8. Country-Specific Patient Population of Seasonal Influenza
9. Seasonal Influenza Current Treatment and Medical Practices
10. Seasonal Influenza Unmet Needs
11. Seasonal Influenza Emerging Therapies
12. Seasonal Influenza Market Outlook
13. Country-Wise Seasonal Influenza Market Analysis (2019–2032)
14. Seasonal Influenza Market Access and Reimbursement of Therapies
15. Seasonal Influenza Market Drivers
16. Seasonal Influenza Market Barriers
17. Seasonal Influenza Appendix
18. Seasonal Influenza Report Methodology
19. DelveInsight Capabilities
20. Disclaimer
21. About DelveInsight
To know more about Seasonal Influenza treatment, visit @ Seasonal Influenza Medications
Media Contact
Company Name: DelveInsight
Contact Person: Gaurav Bora
Email: Send Email
Phone: +91 9568243403
Address:304 S. Jones Blvd #2432
City: Las Vegas
State: NV
Country: United States
Website: https://www.delveinsight.com/