Unity in Health: A collection of children's poems designed to make children more health conscious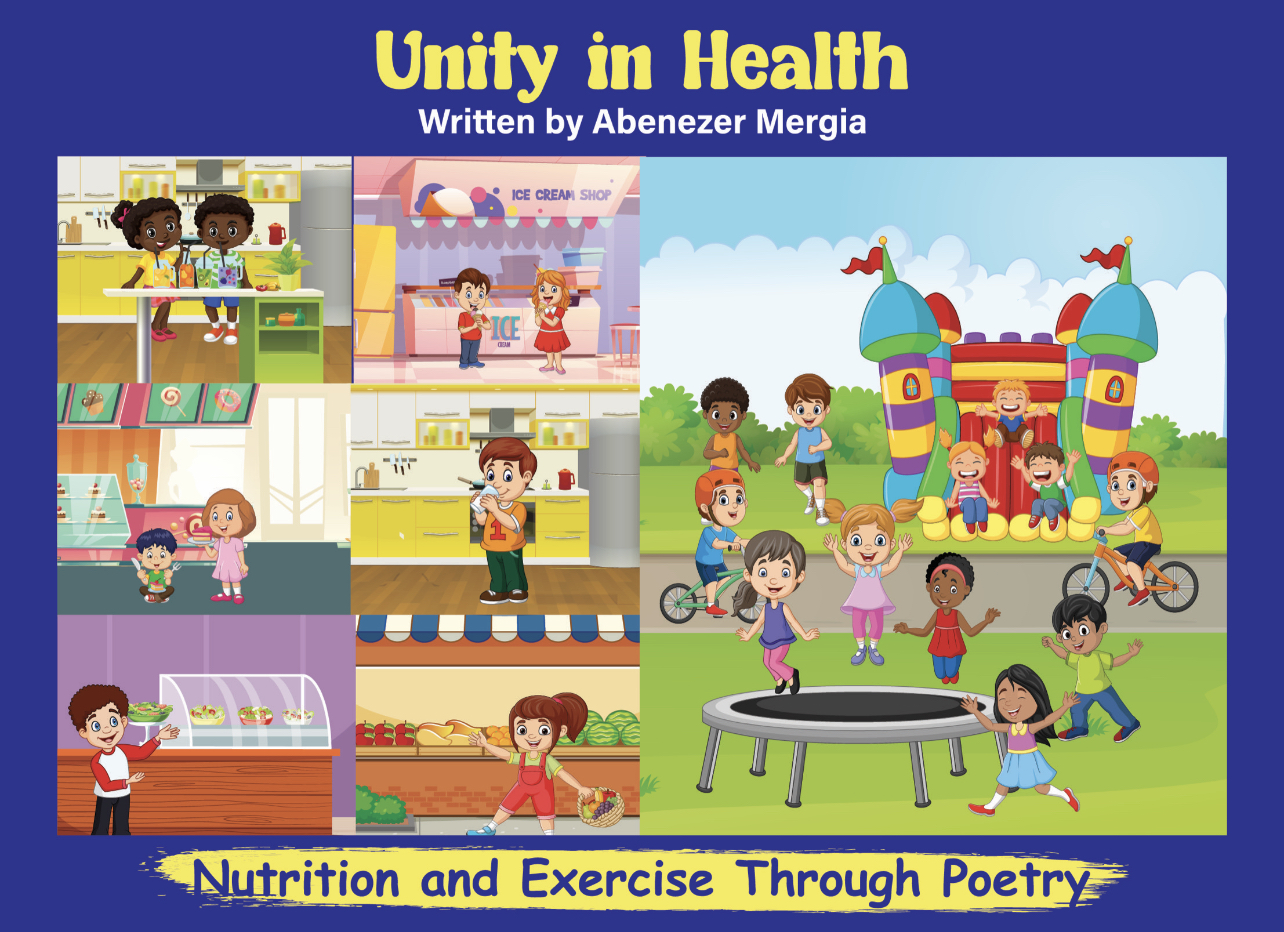 'Unity in Health' is a group of poems written for children, with engaging rhyme schemes, highlighting the importance of nutrition and exercise in a fun, educational, educational, and interactive format. 
Abenezer Mergia has just released his latest interactive children's poetry book, Unity in Health: Nutrition And Exercise Through Poetry. This fun, engaging, and beautifully put-together book comprises a series of poems covering a wide range of relatable and essential topics for children that teach them about making food choices and staying active.
The poems in this book not only cover nutrition and physical activities but also the importance of exercising their minds and overall well-being. Mergia's newest book is the perfect way to introduce kids to the importance of caring for their bodies and minds. This collection is a must-have for any parent or caregiver looking to introduce important health topics to children entertainingly and educationally.
"This is an awesome book for kids to read. Very interactive with extremely valuable lessons. Also, it's the perfect length for kids' attention spans. Highly recommend it!" – Blaine Thompson (Reader)
The interactive element of giving children space to draw what they interpret from each poem is fantastic and will help them connect with the poems further, apply them to their own lives, and think about what healthy choices they have already made or need to make. Unity in Health also covers mental health, dental health, and more related topics in detail.
According to early reviews, Unity in Health is a riveting resource for parents and educators who are looking for a bonafide way to educate their kids about health and wellness in a fun and interactive way.
Anyone looking to purchase Unity in Health can order it from Amazon in paperback format here.
Follow Mergia on Instagram.
Media Contact
Company Name: Unity Books Author 
Contact Person: Abenezer Mergia 
Email: Send Email
Country: United States
Website: abeunit.com