Home Of The Soul by Kady Romagnuolo Helps Readers Awaken Their True Purpose in Life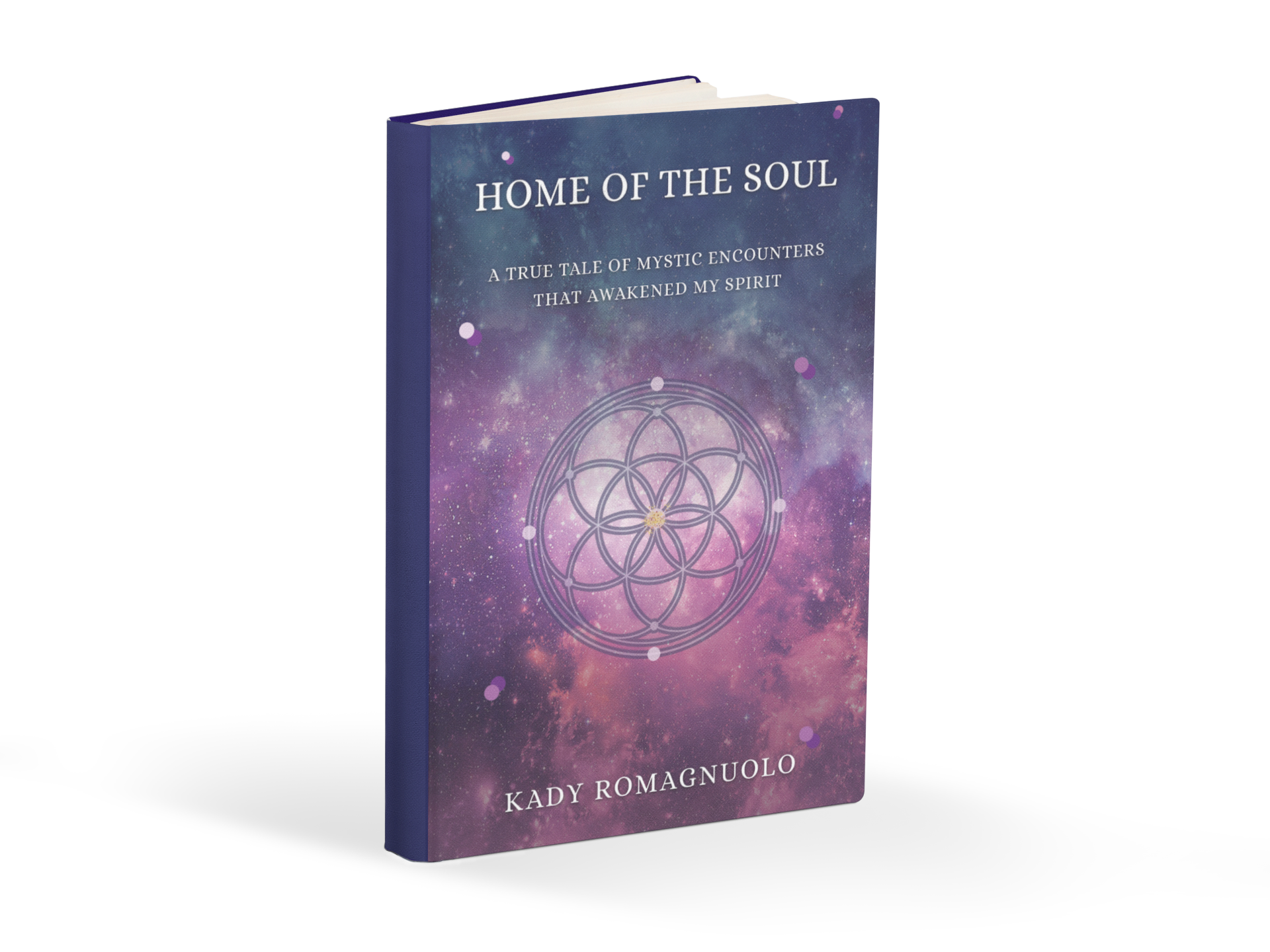 In HOME OF THE SOUL, spiritual business coach Kady Romagnuolo shares her remarkable true story of triumph against all odds to find purpose and fulfillment in life.
HOME OF THE SOUL: A True Tale of Mystic Encounters That Awakened My Spirit shares the gripping account of Kady Romagnuolo's experience with trauma, despair, and finding the will to not only carry on, but prosper in the face of uncertainty. She paints a clear and resounding portrait of the incredible events led by intuition that brought her out of a deep depression and into a magical, purpose-driven life. Romagnuolo's inspiring journey tugs at important questions about what it means to have a soul and to be a thinking, feeling human being that is connected to all other living things. Full of deep reflection exercises, the book empowers readers to move past trauma and hardship to connect with their true purpose in life.
"The life events I shared in the book…helped connect many dots to the life I was meant to lead, and I believe the same is true for others. It was a beautiful experience and has led me to a new career where I get to express my gifts and help others overcome their challenges," says author Kady Romagnuolo. As a Spiritual Business Coach, multiple best-selling and award-winning author, international speaker and podcaster, Romagnuolo comes with extensive experience in the realm of self-help. In writing HOME OF THE SOUL, her goal was to help entrepreneurs overcome fear, break the cycle of self-sabotage, and release past traumas in order to find fulfillment in life and at work. "I want to inspire others to follow their heart, take the risk that's calling them and move past the old story that has been holding them back. It's never too late, and sometimes the hardest challenges move us in the direction that is the most fulfilling path."
HOME OF THE SOUL is a phenomenal read for people of any belief system. Whether you call it a soul, consciousness, or energy, Romagnuolo is careful not to alienate readers of any faith in the telling of her inspiring journey. Her prose is relatable, disarming and easy to read. In hearing Romagnuolo's story, you won't need to believe in the supernatural to find something magical about her experience, and the deep drive we all have to connect with something greater than ourselves. In addition, Romagnuolo's background as a life coach shines through in the themes of the book, making it especially appealing to those who are looking to awaken something deeper within themselves.
HOME OF THE SOUL has been endorsed by well-renowned experts, authors, and reviewers around the world. Alysha McLean writes, "This book took me on a journey that connected to my soul. From goosebumps to my eyes welling up with tears. I loved how this journey led to a deeper sense of purpose and awareness."
With real-life examples of how our deepest struggles can open up opportunities to discover our true selves, this book is a great place to start for anyone wanting to understand the depth of a spiritual awakening. HOME OF THE SOUL is available for sale on Amazon, Barnes & Noble, Apple iBooks, Kobo, Google Play, and other online bookstores. Readers who are looking to move past trauma into a meaningful, purpose-driven life are encouraged to purchase their copy today: https://kadymindsetcoach.com/featured-books
About the Author
Kady Romagnuolo is a Spiritual Business Coach who helps heart-led entrepreneurs overcome fear, break the cycle of self-sabotage, and release past traumas so they can build a business they love and find fulfillment in their life and work.
She is a multi-six-figure entrepreneur, certified NLP Master Practitioner, multiple best-selling and award-winning author, international speaker on the world tour for Think and Grow Rich, and Podcast host.
Founder of Moonlogic™, Kady's unique system teaches how to work with moon phases to navigate life and business. She helps transform passion projects into six or seven-figure empires. To learn more, please visit: https://kadymindsetcoach.com/
Connect with Kady Romagnuolo on Social Media
https://www.instagram.com/kady.romagnuolo/
https://www.facebook.com/Kady.Romagnuolo/
www.linkedin.com/in/kady-romagnuolo
Media Contact
Company Name: Author News Network
Contact Person: Media Relations
Email: Send Email
Country: United States
Website: authornewsnetwork.com