ROSINBOMB CEO Featured In Entrepreneur's Action And Ambition Podcast, Highlights Why His Company Is A Game Changer In CBD And Organics Extraction Space ($ROSN)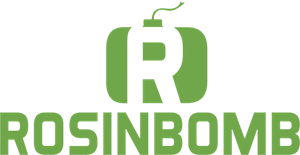 From an investor's and product user's perspective, ROSINBOMB, Inc. (OTC: ROSN) is too good to ignore. For the former, that sentiment results from its microcap share price not getting justice from an appraising process failing to consider its intrinsic and inherent strengths and the revenue-generating potentials attached to them. In ROSN's case, at roughly $0.02 a share, its stock price is neglecting its leadership position in the CBD and organics extraction sector, its game-changing equipment and technology, and its ability to provide commercial-grade extraction equipment at a fraction of the cost of competing brands and as important, a fraction of their size that operates with simple plug-and-play capability.
It's not as though ROSN is entirely under the radar, however. Investors have sent prices higher by over 233% YTD at their high. While they've returned some of that, ROSN shares are still over 111% higher than where they started the year. With volume getting more robust to support each leg higher, consolidating at the $0.02 level may not be such a bad thing. In fact, a rest may be just what ROSN needs to refuel technically to attack its 52-week high of $0.11, 450% higher than its current price. And with ROSN better positioned today than ever to accelerate penetrating lucrative markets that can deliver significantly higher revenues, that surge could happen faster than many expect.
ROSINBOMB CEO Fred Angelopoulos is certainly bullish that his company is positioned to facilitate that intent. He was recently featured on Entrepreneur's Action and Ambition podcast, highlighting what attracted him to the company and reasons for believing his ROSINBOMB technology can do more than change the extractions landscape; it can make the process available to everyone from at-home pressers to commercial scale manufacturers.

Click The Image Above To Access The CEO Podcast
Transforming A Company With Intent
The enthusiastic reception to ROSN, the company, and its products are to be expected. And it's not a new phenomenon. Since 2015, ROSN's mission has included bringing better products that are easy to use and have broad user appeal to markets. Evolving from a primary focus on juice pressing, ROSN's plan today is to monetize its innovative line of rosin presses for consumer and commercial use, which they show can provide significantly better extraction yields for natural herbal concentrates. That inherent strength has been instrumental in ROSN transforming ambition into revenues. Moreover, while results since inception have been impressive, ROSN's mission is far from over.
Instead, ROSN is shifting its growth pace from hyper-speed to warp by making excellent presses even better. That includes integrating technological upgrades providing a unique and efficient way to manufacture rosin with easy-to-use plug-and-play technology. And with their forward-thinking "designs of the times" philosophy guiding product development, ROSN could extend its competitive distance further, especially with consumer and commercial clients embracing several of the key advantages of ROSINBOMB technology.
Those started appearing when ROSN designed and marketed its bigger, better, and commercially popular M50 press. While it changed the rules of extraction processes, it was only a starting point in ROSN's evolution. In 2017, ROSN made a transformative decision to expand its marketing reach into the consumer market, designing its ROSINBOMB Rocket to target the growth opportunities inherent in the general consumer marketplace. That decision was more than wise; it was timely because it opened the doors to a massive revenue-generating market and potential from a surge of interest in organics and rosin extraction that resulted from fast-shifting legislative changes.
Still, while targeting the vast potential can be an excellent motivator, capitalizing on and maximizing it is better for business. ROSN is doing the latter, and in 2022-23, it earned its place as one of the industry's most popular and consumer-friendly press manufacturers. That name recognition means plenty. But more critical to ROSN is that its presses are validated by users using them in different capacities. Today, everyone from at-home users to those using them for commercial production points toward the ROSN differences as advantages that attract their interest and loyalty.
Differences Are ROSN Advantages
The biggest is that ROSN presses are intentionally designed to meet the needs of an organics market and user base wanting professional extraction capabilities through a compact – as small as tabletop-sized – footprint. Not only is ROSN tapping into that demand, but they also appear to be the only company having the type of equipment to meet that need. Specifically, its small product footprint, easy-to-manage controls, and plug-and-play functionality through a single household plug-in are checking unique boxes from a competitive perspective. And that's helped fuel ROSINBOMB's intent to serve a global non-commercial market sector.
Those differences have also facilitated ROSN to target business from millions of potential clients faster than many expected. Moreover, in addition to their compact size, ROSN presses require no special training, technician team, or added resources to make them function. Those appreciable advantages put that market reach into its crosshairs. That's only part of what's driving current and new client interest.
ROSINBOMB users get another benefit, and it's an enormous one. ROSINBOMB presses use no chemicals or solvents to produce an end product. Instead, its press design incorporates technology-specific and straightforward techniques that optimize pressing and deliver the finest quality and highest yield of naturally-extracted concentrates. As important, value earned can be value kept. ROSN's substantial IP portfolio and proprietary technology can do more than keep competitors at a distance; it can lengthen the space from a strengthening IP portfolio that expands the protection of its rosin presses' many critical design elements.
The greater that distance, the better ROSN's chances to exploit its competitive position. That opportunity is inherent to ROSN designing equipment combining heat and pressure to produce quality organic concentrates and essential oils at costs sometimes lower than full-blown commercial-grade manufacturers. That tall order is accomplished through a simple three-prong plug-and-play process, with no compressors needed to deliver clean, organic, and, most importantly, solventless extracts. But there's still more to like.
Unlike most competing products, ROSN's are built in the US and supported by a distribution hub in the States that can feed worldwide demand through efficient and managed sales channels. With that made-in-the-USA label comes one of the most inclusive guarantees in the industry, showing that ROSN does more than make quality presses; they stand behind them. That matters and adds justification to a steepening demand curve for its presses.
Box To Table, To Plug, To Production… ROSN Presses Work
ROSINBOMB is enabling that trend to continue by educating the markets about its brand and advantages. That includes introducing its lineup to everyone from novice pressers to professionals, including its ROSINBOMB Rocket, the M50, and commercially-focused M60 presses, each targeting significant audiences wanting a more efficient, profitable, and clean product yield. ROSN presses do that. Even better, they offer convenience by being plug-and-play out of the box.
In fact, the only two inputs required from the press user involve simple up and down buttons, one controlling the press's pressure and a second serving as temperature control. Additionally, because ROSN presses require no compressor, they do more than keep the extraction process quiet; it enables anyone with a three-prong electrical outlet to operate the equipment and press out quality, professional-grade organics. Additional design factors contribute to ROSN's growth.
Uniquely, ROSINBOMB facilitates solventless extraction, doesn't need hydraulics, and utilizes revolutionary Flow Channel technology extraction methods to produce high-quality essential oils and waxes in high volume without the burdensome process of collecting different extracts. Moreover, through its patent-pending Flow Channel technology, the ROSINBOMB M60 achieves large-scale production output without needing additional costly equipment or a team of technicians. From a sales and marketing standpoint, its MSRP of only $2350 at last check for the M60 positions it to disrupt the essential oil extraction market by offering manufacturers a fast, simple, organic, and affordable solution to deliver high yield, efficient processing, and quality product.
Other benefits increase its value proposition. ROSINBOMB's M60 with Flow Channel technology allows for gather-free, rapid succession pressing, delivering quality yield with minimum effort by sending essential oil into a custom-designed silicon tray for accessible collection. This enhanced technology saves significant time over first-generation press extraction methods. Perhaps more importantly, it yields significantly more final product than competing press technologies. That's an intended result of ROSN presses, unlike other machines, not pausing between press cycles. That advantage facilitates more continuous and efficient processing.
Manual Extraction Processes Are Antiquated Practices
The benefits of using ROSN technology continue. Another significant advantage is that ROSINBOMB presses, and its Flow Channel, make manual extract collection a thing of the past. Those knowledgeable about the extraction process know how powerful a motivator to use ROSINBOMB that can be. Those that don't may want to learn why before purchasing a more expensive, different brand's press. There's more value inherent to ROSN presses and technology.
Both newcomers and press veterans will particularly appreciate that the ROSINBOMB M60 comes with 2 additional press plate caps, called the Conversion Plates, that slide over the Flow Channel and allow the operator to convert the Flow Channel into a flat press to produce certain types or small amounts of organic material. The ROSINBOMB M60 is the only press on the market offering the operator this type of extraction versatility. That's inherent to yield, and more of it.
The M60 yield, assuming 10g-15g material per pressing @ 15-20% average yield, should deliver about 2-3g concentrate per pressing. Able to complete 30 presses per hour, the M60 can provide a 60-90g yield per hour. Of course, outcomes can vary based on several variables, including the quality of material, types of rosin bags used, pressing temperatures, and facility logistics. However, performance precedent shows that ROSN presses deliver consistently higher, cleaner yields than other presses.
That's another intentional result. So is ROSINBOMB creating a way for its customers to maximize the benefits unique to its presses and technology, including 100% organic and solventless extraction, elegant design and simple operation, and certified components in a compact platform. Even more important to those consumers: it's powerful. Despite its small size, it can generate 6,000+ pounds of pressure through a one-touch operation that draws minimal electrical usage. Best of all, no compressors, hydraulics, separate electric pumps, or hand cranks are required.
A Deserved YTD Rally, More Can Be Expected
For those liking bottom-line summations, the one for ROSN is simple. Despite its microcap size, ROSN has positioned itself to become a dominant name and contributor to a booming organics press and extraction sector. That's a win-win proposition. Consumers win from what ROSN provides: best-in-class safe, solventless, plug-and-play extraction capability that generates industry-best yields. Investors win through ROSINBOMB presenting a low-priced investment opportunity into a massive and growing CBD and organics extraction sector.
Both interests are more than served; they are met by a company committed to doing the right things. They are keeping their business roots in the States, developing products whose differences are significant advantages, and making extraction processes available to the masses with easy-to-use plug-and-play presses requiring only a three-prong plug and an active electrical outlet. No other company can make similar claims, and few, if any, will be able to poach ROSN's IP-protected territory. Bottom Line: That list should do more than make users and investors happy; it should also excite ROSN. After all, they are the beneficiaries of their work, and with milestones reached and potential catalysts ahead, they know firsthand that 2023 is set up to be its best year ever. And that's never a bad position to exploit.
Disclaimers: Shore Thing Media, LLC. (STM, Llc.) is responsible for the production and distribution of this content. STM, Llc. is not operated by a licensed broker, a dealer, or a registered investment adviser. It should be expressly understood that under no circumstances does any information published herein represent a recommendation to buy or sell a security. Our reports/releases are a commercial advertisement and are for general information purposes ONLY. We are engaged in the business of marketing and advertising companies for monetary compensation. Never invest in any stock featured on our site or emails unless you can afford to lose your entire investment. The information made available by STM, Llc. is not intended to be, nor does it constitute, investment advice or recommendations. The contributors may buy and sell securities before and after any particular article, report and publication. In no event shall STM, Llc. be liable to any member, guest or third party for any damages of any kind arising out of the use of any content or other material published or made available by STM, Llc., including, without limitation, any investment losses, lost profits, lost opportunity, special, incidental, indirect, consequential or punitive damages. Past performance is a poor indicator of future performance. The information in this video, article, and in its related newsletters, is not intended to be, nor does it constitute, investment advice or recommendations. STM, Llc. strongly urges you conduct a complete and independent investigation of the respective companies and consideration of all pertinent risks. Readers are advised to review SEC periodic reports: Forms 10-Q, 10K, Form 8-K, insider reports, Forms 3, 4, 5 Schedule 13D. For some content, STM, Llc., its authors, contributors, or its agents, may be compensated for preparing research, video graphics, and editorial content. STM, LLC has been compensated up to thirty-thousand-dollars cash via wire transfer by a third party to produce and syndicate content for Rosinbomb, Inc. for a period of one month ending on 4/30/23. As part of that content, readers, subscribers, and website viewers, are expected to read the full disclaimers and financial disclosures statement that can be found on our website. The Private Securities Litigation Reform Act of 1995 provides investors a safe harbor in regard to forward-looking statements. Any statements that express or involve discussions with respect to predictions, expectations, beliefs, plans, projections, objectives, goals, assumptions or future events or performance are not statements of historical fact may be forward looking statements. Forward looking statements are based on expectations, estimates, and projections at the time the statements are made that involve a number of risks and uncertainties which could cause actual results or events to differ materially from those presently anticipated. Forward looking statements in this action may be identified through use of words such as projects, foresee, expects, will, anticipates, estimates, believes, understands, or that by statements indicating certain actions & quote; may, could, or might occur. Understand there is no guarantee past performance will be indicative of future results. Investing in micro-cap and growth securities is highly speculative and carries an extremely high degree of risk. It is possible that an investors investment may be lost or impaired due to the speculative nature of the companies profiled.
Media Contact
Company Name: STM, LLC.
Contact Person: Michael Thomas
Email: [email protected]
Phone: 917-773-0072
Country: United States
Website: https://primetimeprofiles.com/