SellMyMotorhome.ltd offers a friendly solution for motorhome owners to sell their unwanted vehicles and get paid on collection.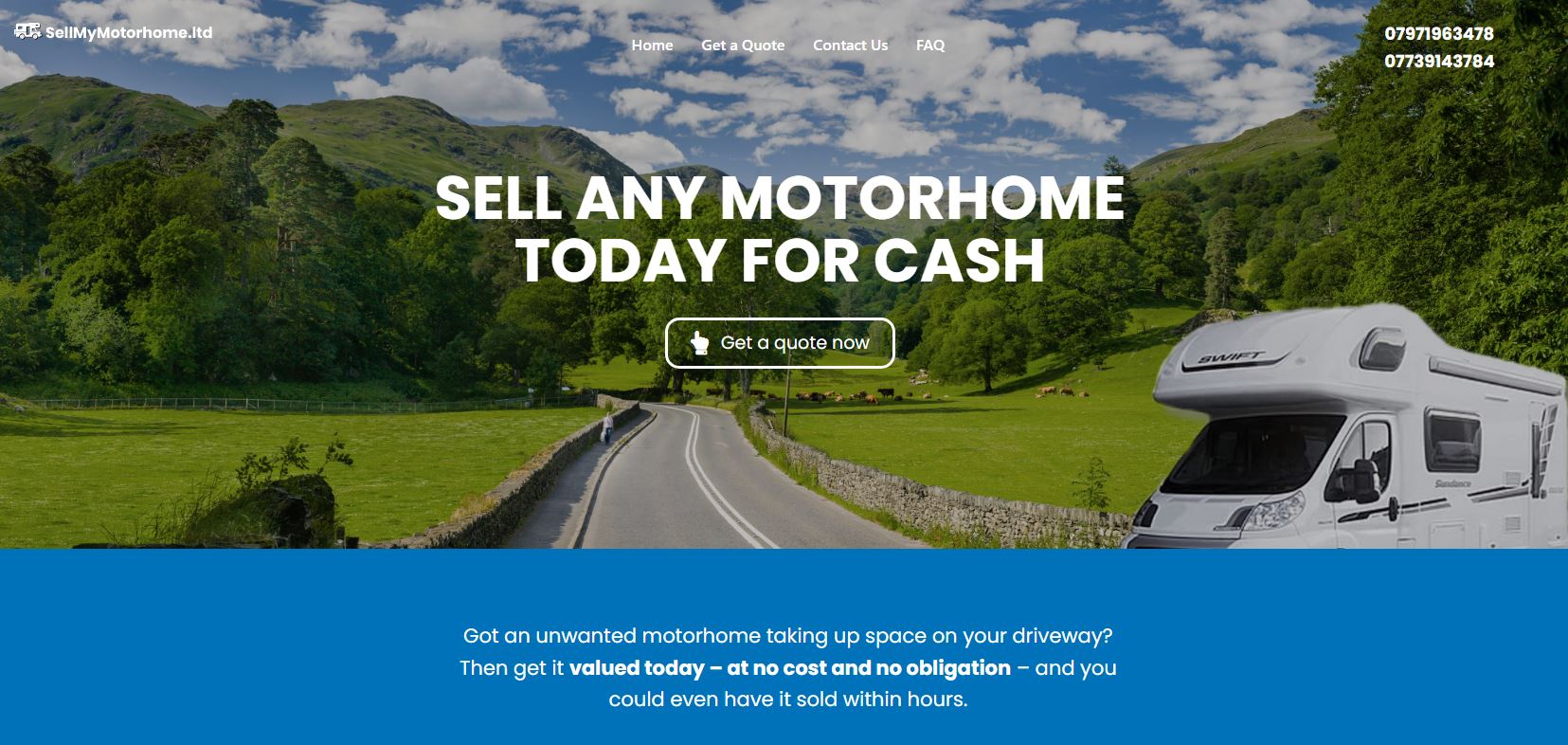 SellMyMotorhome.ltd, a company with over 40 years of experience in the leisure industry buying and selling motorhomes and campervans, offers owners of unwanted motorhomes the chance to get them valued today – at no cost and no obligation – and even sold within hours.
The team at SellMyMotorhome.ltd is highly experienced and friendly, taking all the stress out of selling a van and guaranteeing owners the best price possible. They pride themselves on being able to buy any van, any make or model, in any condition.
One of the standout features of SellMyMotorhome.ltd is that owners don't have to leave their homes. The team will come to them, saving owners time, effort, and money. Additionally, SellMyMotorhome.ltd guarantees a friendly, hassle-free service and the best price for owners.
The process of selling a motorhome can be daunting and stressful, which is why SellMyMotorhome.ltd's customer-centric approach aims to eliminate all the barriers and complexities associated with selling a motorhome. Whether owners are selling their motorhome for personal or financial reasons, all they have to do is provide SellMyMotorhome.ltd with a brief description of their vehicle, and the team will handle the rest.
SellMyMotorhome.ltd guarantees a fair, expert-led valuation for owners' motorhomes and aims to complete the sale and collection within a day if owners are happy to accept their offer. The company is committed to providing owners with a hassle-free and stress-free selling experience.
Selling a motorhome through SellMyMotorhome.ltd won't cost owners anything, and the team strives to provide owners with the maximum market value for their motorhome, taking into account its age, condition, and mileage.
SellMyMotorhome.ltd has been in the motorhome industry for more than 40 years, making it effortless for the team to evaluate motorhomes. In case of uncommon models or vehicles with damage or dampness, the team refers to the Glass's Guide, an industry-recognized valuation guide, to determine a standard figure. The team considers the overall condition and any damages or dampness while evaluating the vehicle.
Owners also have the option to receive payment either in cash upon collection or via an instant bank transfer.
SellMyMotorhome.ltd offers a fast, safe, and easy way to sell any motorhome for cash. Choose SellMyMotorhome.ltd for a stress-free and hassle-free selling experience. Get a quote now by contacting the team via the form on their website or by phone.
Media Contact
Company Name: Sell My Motorhome LTD
Contact Person: Tommy
Email: Send Email
Country: United Kingdom
Website: www.sellmymotorhome.ltd/