Veymax Roadster X4 Series – The most affordable electric skateboard
This article will introduce in detail the Veymax Roadster X4 series electric skateboard, which is one of the most cost-effective electric skateboards currently on the market.
The biggest feature of the Veymax Roadster X4 series electric skateboard is its extremely high-cost performance. It costs less than $500, but has the performance and functions of some high-end electric skateboards. From its main performance indicators, design, user experience and other aspects, you can see that this is an electric skateboard with both superior performance and affordable price.
The best electric skateboard with high-end performance and quality.
According to different battery specifications, the Veymax Roadster X4 series skateboards are divided into basic versions and high-end versions, namely Veymax Roadster X4 and X4S. Both electric skateboards have a maximum speed of 29 mph (46 km/h) and a maximum gradability of 30%. In terms of range, the Veymax Roadster X4 can reach up to 13 miles (21 kilometers), while the X4S can reach 18 miles (28 kilometers). These performances are very good among electric skateboards in this price range.
From the appearance design point of view, the Veymax Roadster X4 series electric skateboards have the same deck surface. They all adopt a simple and fashionable appearance design. The main materials are 8-layer Canadian maple wood and fiberglass composite materials. The design not only looks great, but also excels in shock absorption and support.
In addition, it uses customized high-power motors and batteries that have been rigorously tested and optimized to ensure their performance and reliability.
In terms of user experience, Veymax Roadster X4 and X4S have excellent handling, good stability and cornering performance. Soft electronic braking makes riding safer and more stable. The Veymax Roadster X4 series is equipped with a remote control that can adjust speed, brake, change direction and other operations.
An affordable electric skateboard made for riders.
The Veymax Roadster X4 is priced at just $499 and the X4S is priced at $559, delivering powerful performance at an affordable price. It's not the cheapest electric longboard on the market, but it has better performance and more useful accessories than other skateboards in the same price range, making it the most affordable electric skateboard you can choose.
For the accessories you can get, many electric skateboards will come with a tool. But if you buy any electric skateboard in the Veymax Roadster X4 series, in addition to the included tool kit, you can also get a pair of tail lights and a pair of anti-collision strips.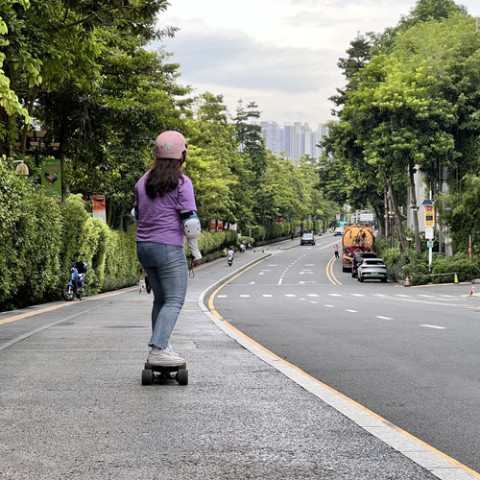 A tail light is a great feature for anyone who loves riding at night. Can provide you with more security. Anti-collision strips are also one of the most practical accessories. They can protect the skateboard surface well and prevent it from cracking and denting.
In general, the Veymax Roadster X4 series electric skateboard is a very cost-effective electric skateboard. It not only has excellent performance, but also has a stylish appearance and excellent user experience. It is very suitable for novices who want to get started with electric skateboards.
Media Contact
Company Name: VEYMAX
Contact Person: Eileen
Email: Send Email
Phone: +1 3475932654
Country: United States
Website: https://veymax.com/